Finally finished the last Alien, number 10/10.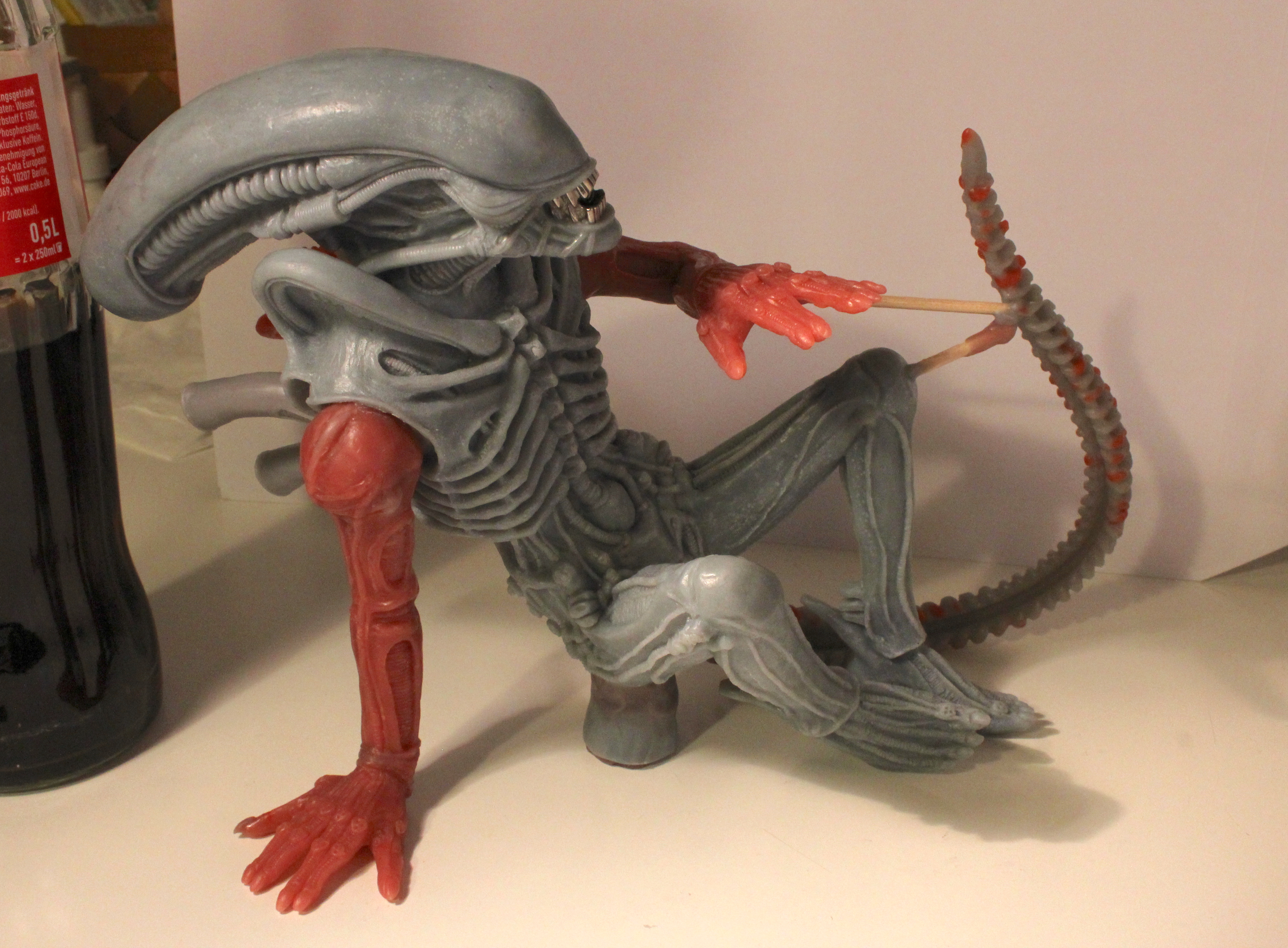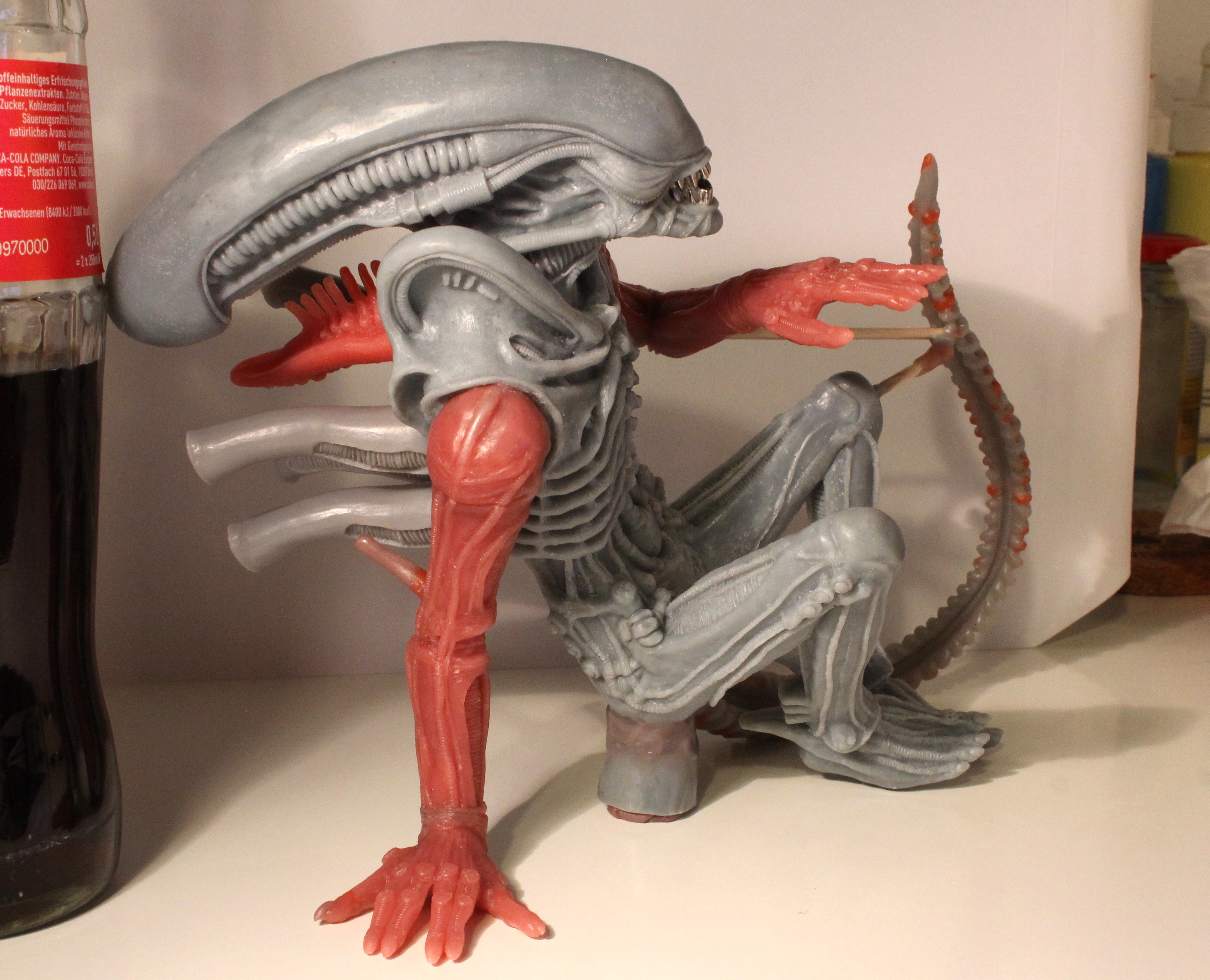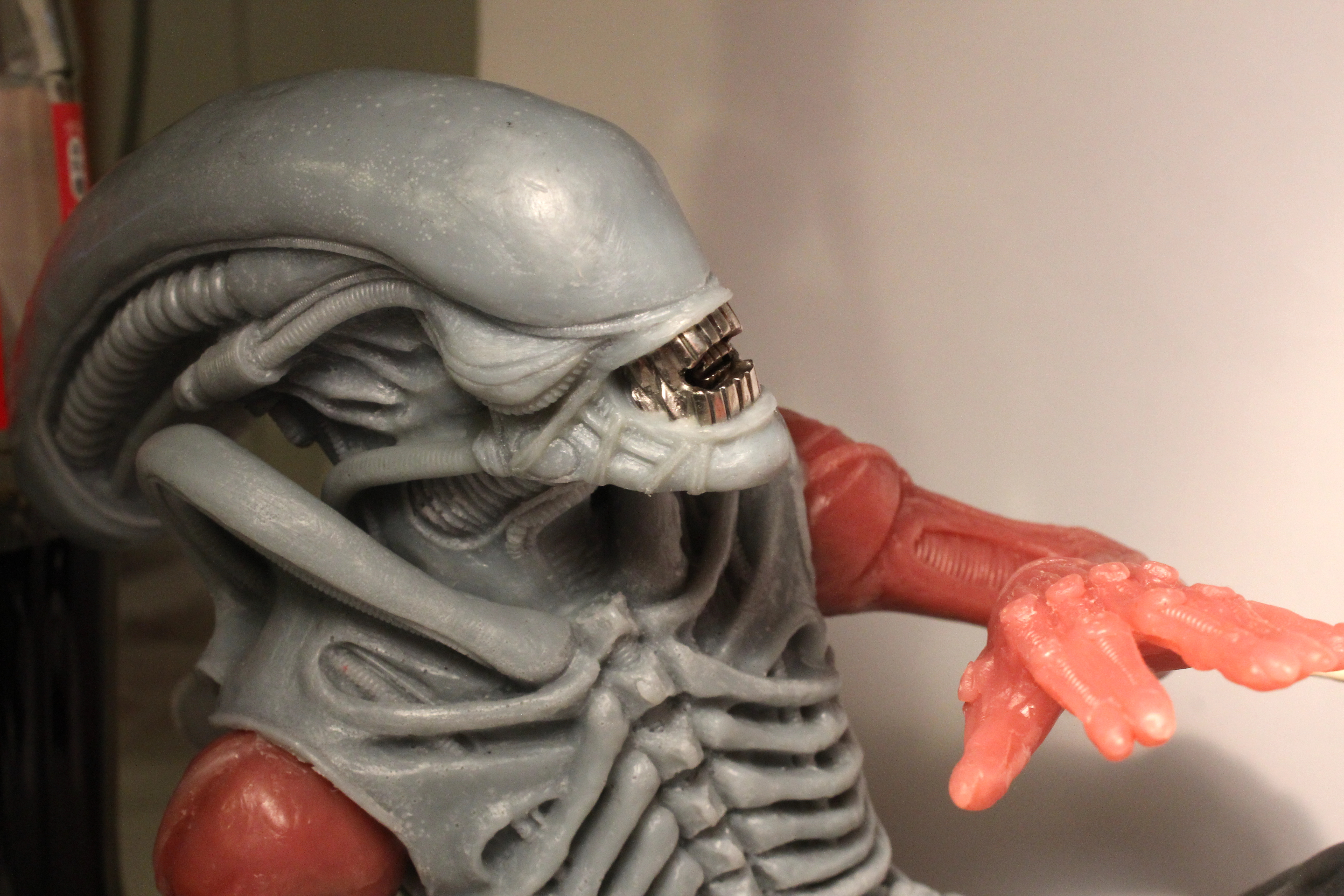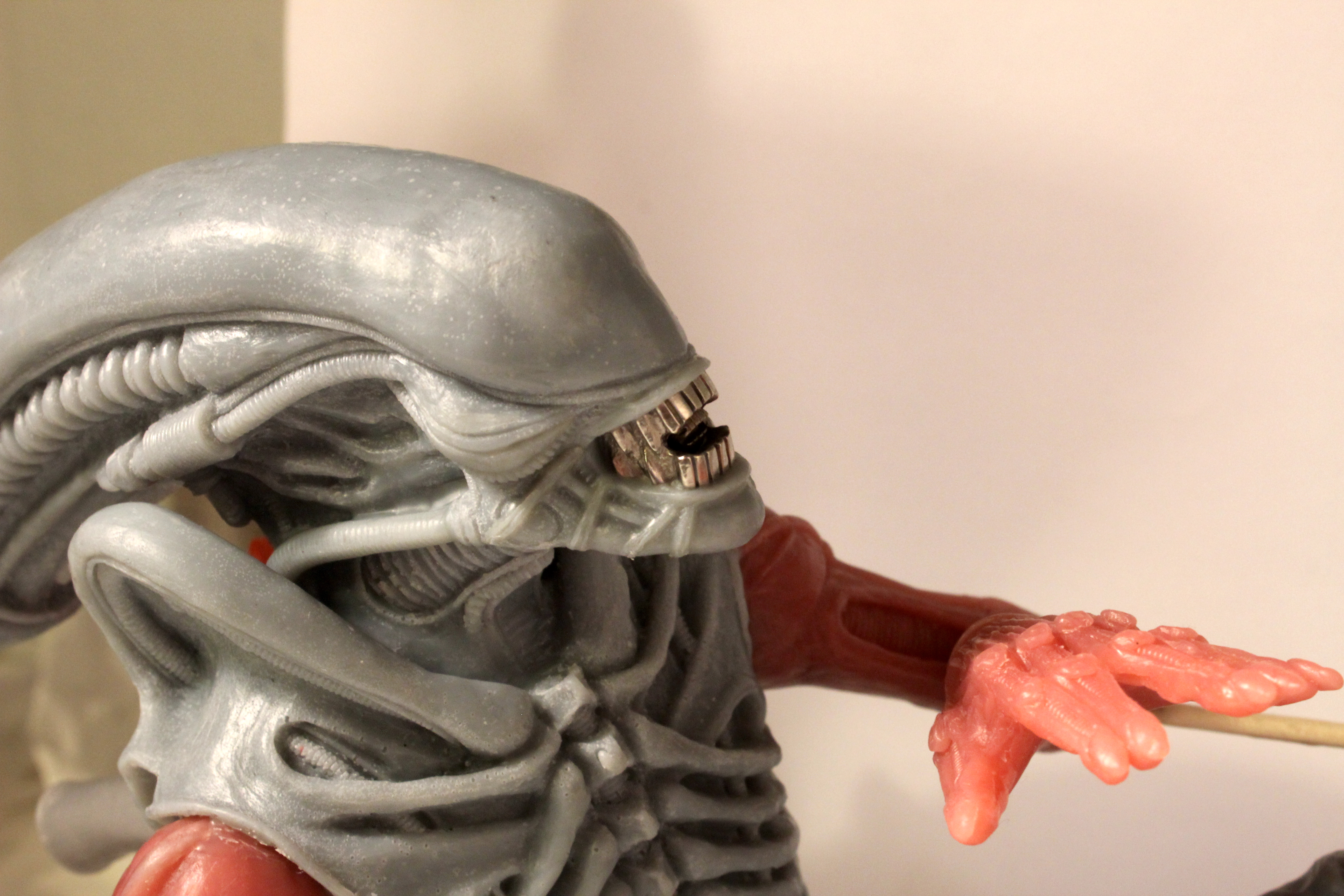 had some thinking about the pose of this one and finally came up with this one. I noticed at the former Aliens with steel teeth, that they work best, when the head is looking up a bit, so they can reflect the sky. Otherwise you need a bright underground to highlight them. I also wanted a dynamic pose and this one remembers me the last scene in the movie, when Ripley forces the Alien out of the wall in the Narciccus. So it fits well for the last Alien of this series.
The former tow are already cast and I can start metal work now again. I just wanted to finish all wax work before the wether gets too hot in summer.