Hi there !
After playing that game years ago, I begun seeking informations about that mythical revolver.
And so when I aquired enough 3d design skills, I naturally went for it !
Here are some steps in the making of my replica of the Alien: Isolation .357 Revolver !
Those were my main references :
At this point I had already started to work on a Chiappa Rhino replica* (which this one is inspired from), so I had the general shape and size in mind.
This was my first CAD render (I corrected the seBastopol to seVastopol later, thanks to an advised customer !)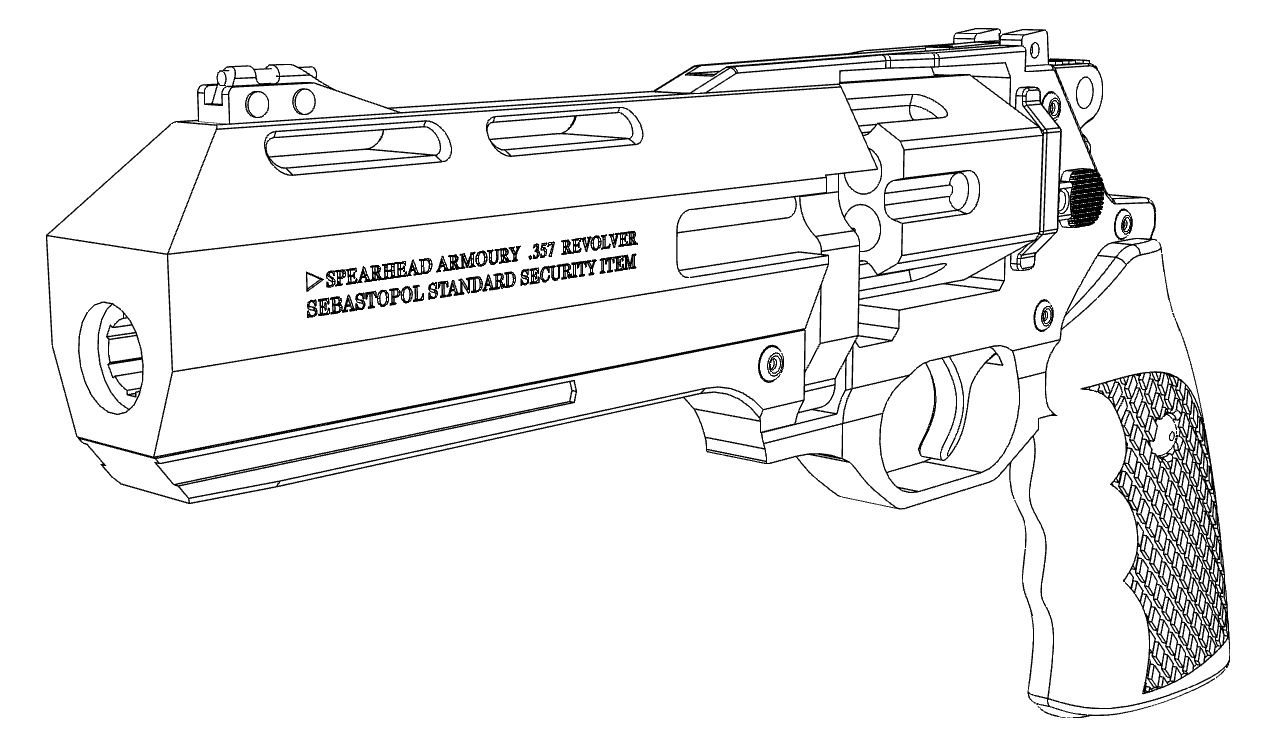 A comparison Render :
Then problem solving and Printing time :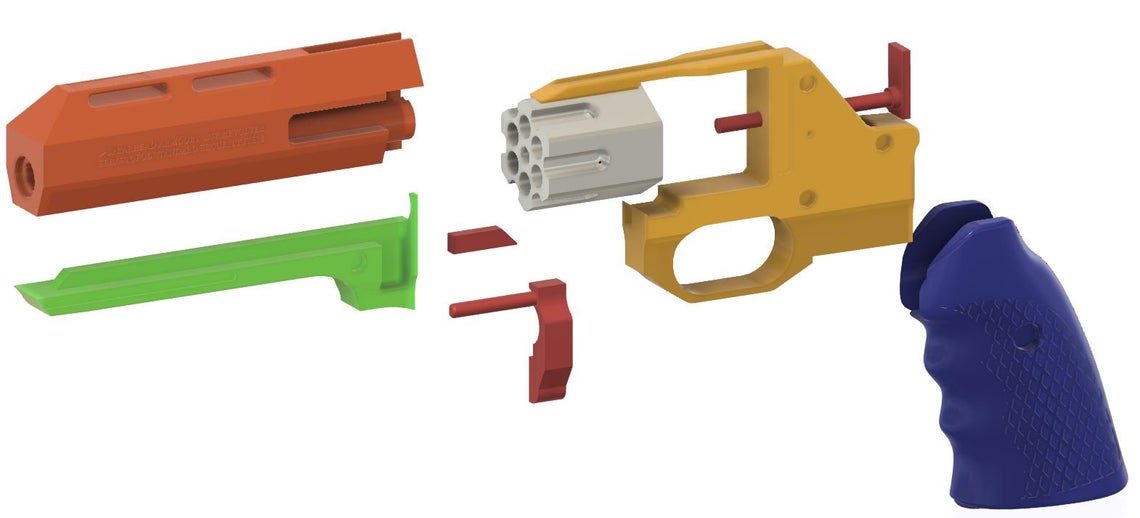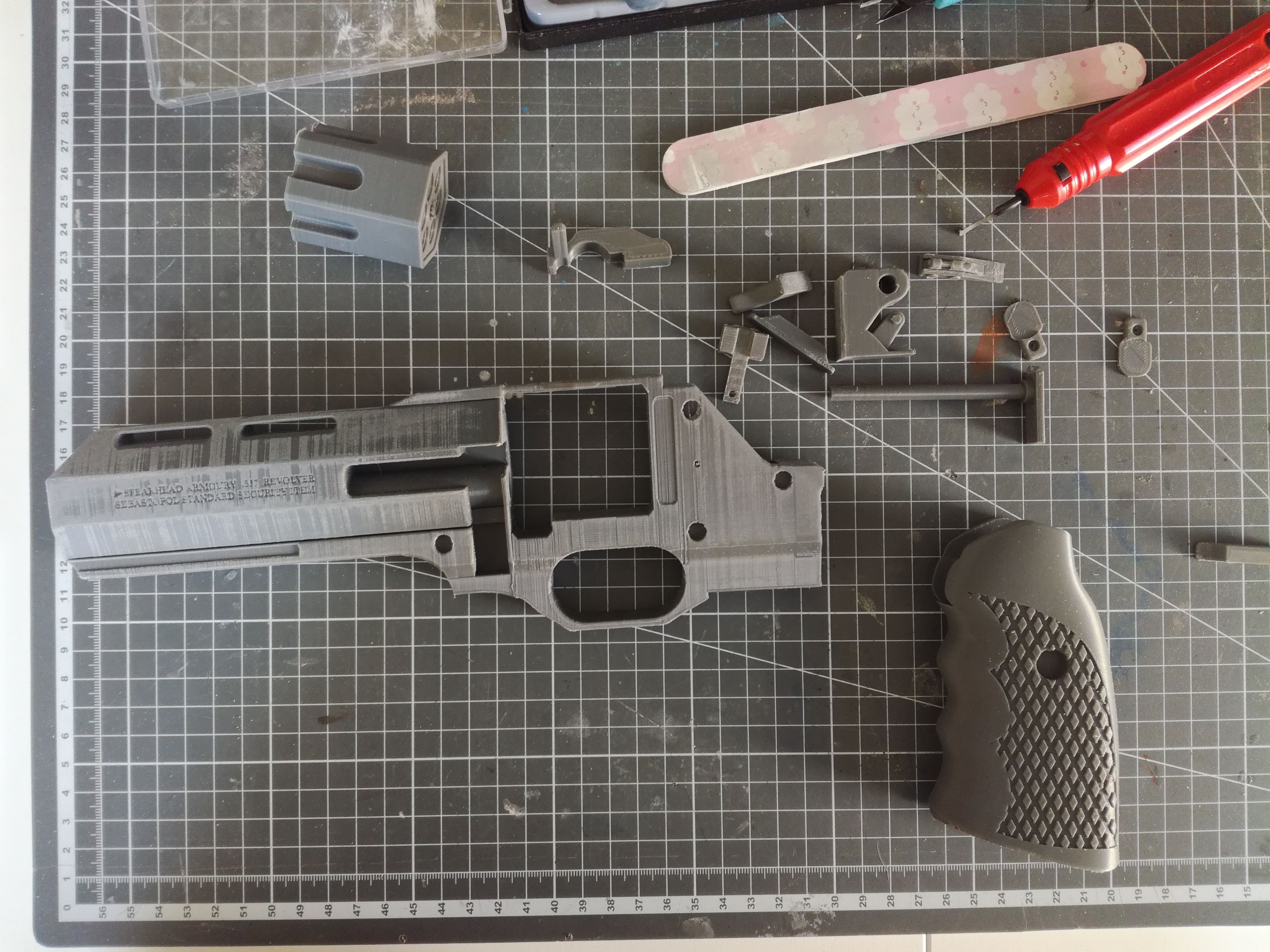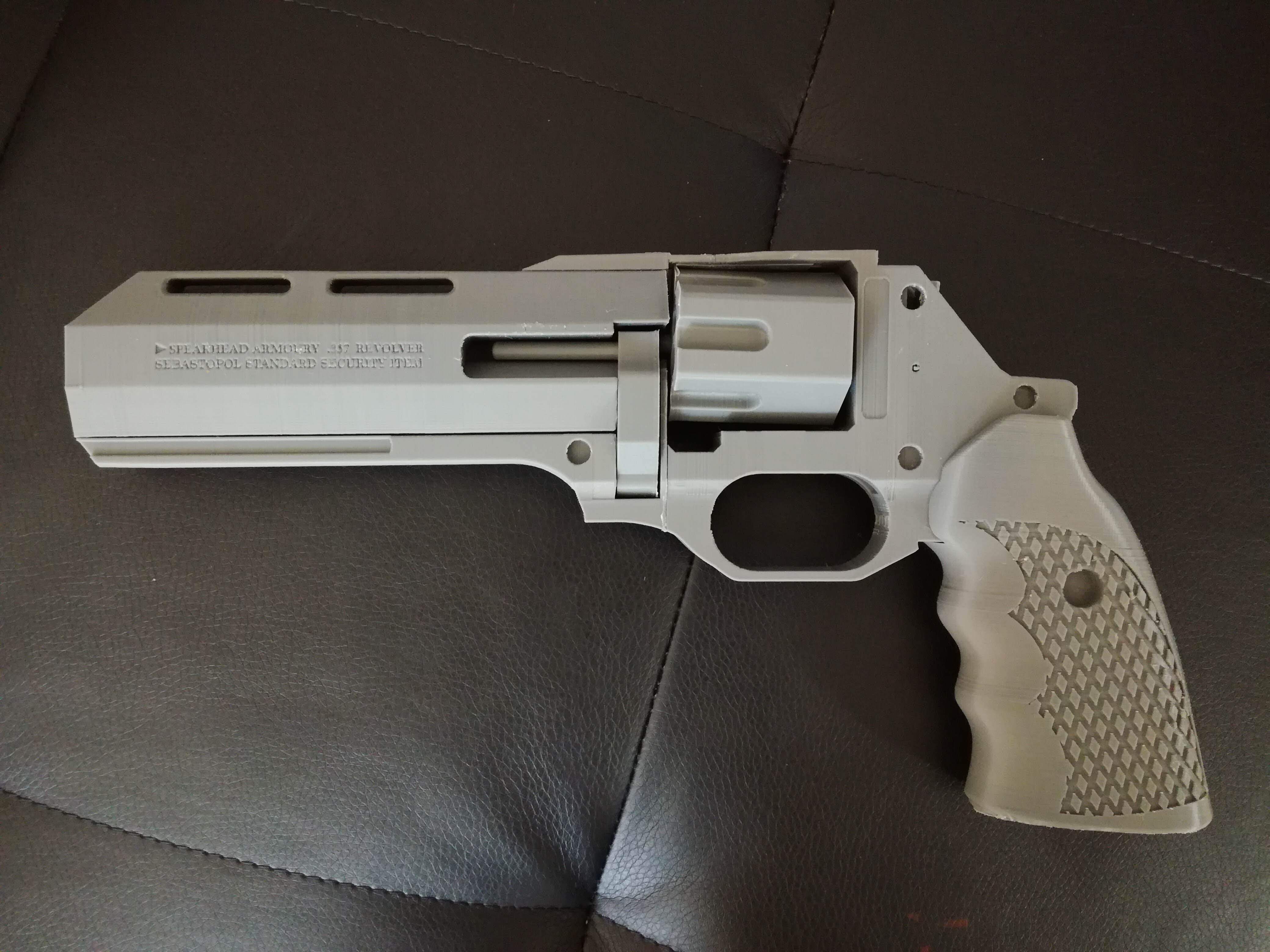 Then sanding /painting / weathering :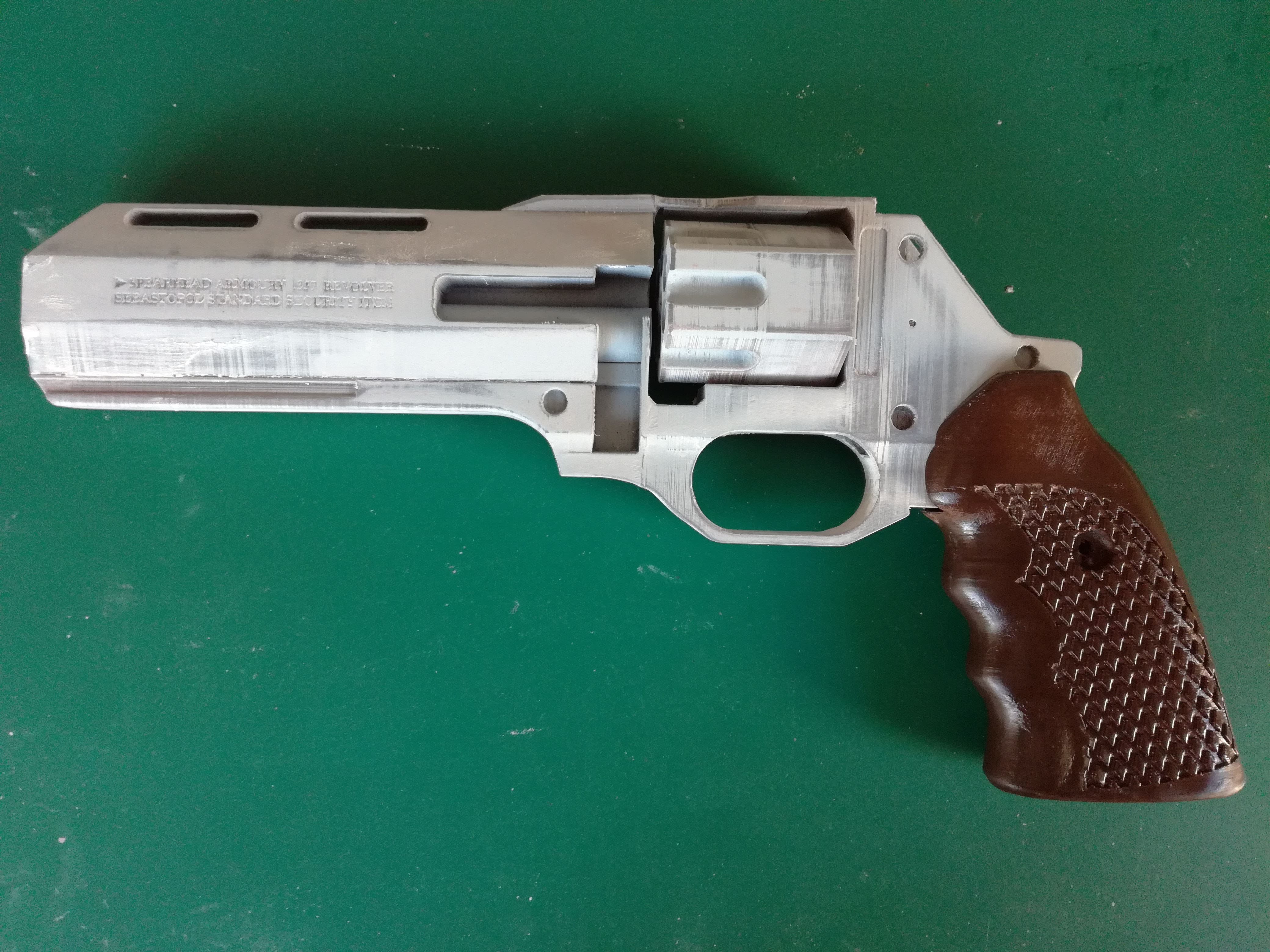 ...et voilà !
This was the story of my Spearhead Armoury .357 Revolver from Alien: Isolation !
* You can find the STLs Files there
> @ my Etsy shop <