Hey, all!
Hope this finds everyone well.
On Easter, it came to me that I could turn an egg tray I had lying around into something more, well, visually satisfying, so I grabbed some materials and came up with this: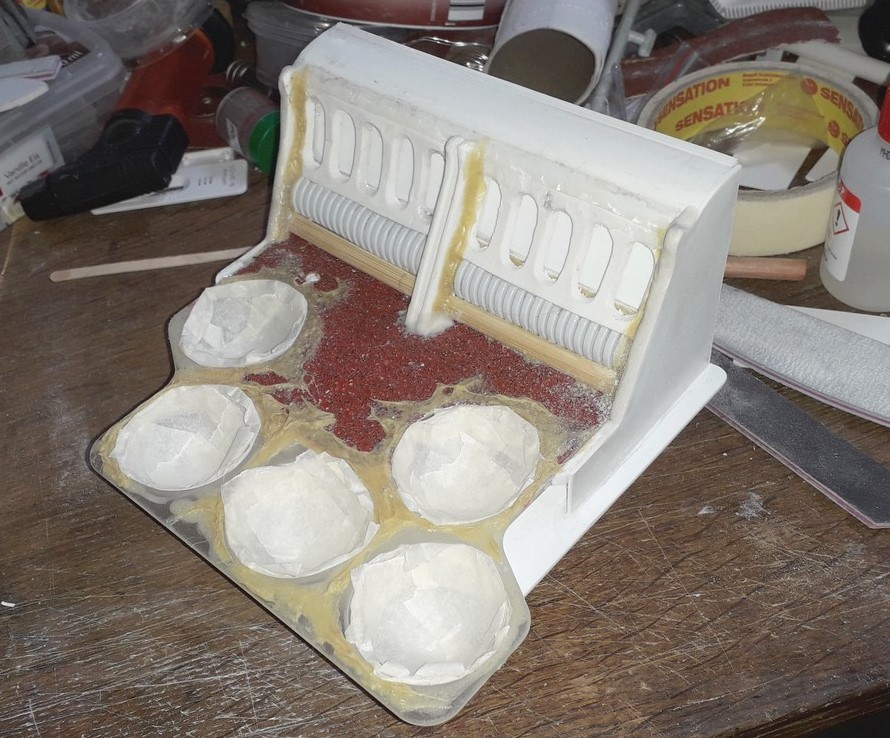 Given the title of this topic, you probably know where this is going.
Maybe I should have taken some pictures of the building steps, sorry for that - on the other hand, there was nothing remarkable to the build itself, just the usual musings over which materials to use and how to achieve what.
I covered one of the egg holders with some styrene and used rough sandpaper as the floor (the other five egg holes are already prepped with masking tape for a coat of primer).
Also, I've found that contact cement is useful for some eerie alien residue sculpting.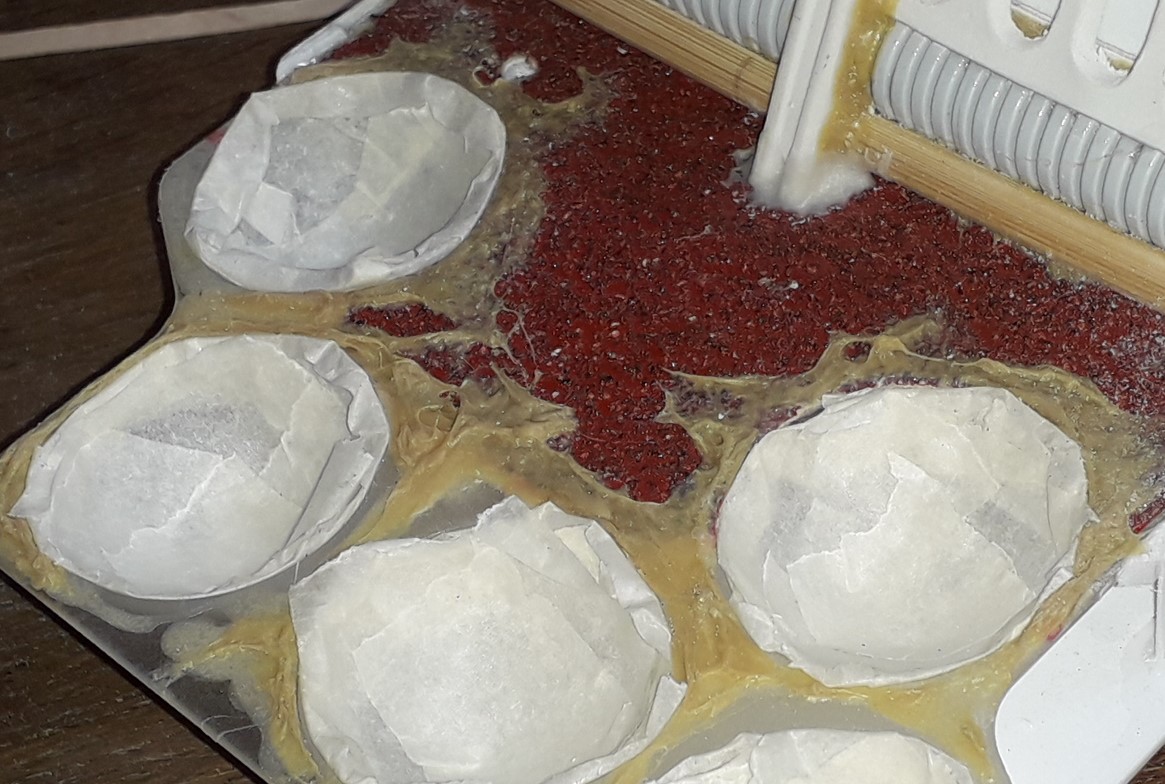 The diorama will have a light source, Kane's dropped torch thingy. The light will come from a cut-down fairy light: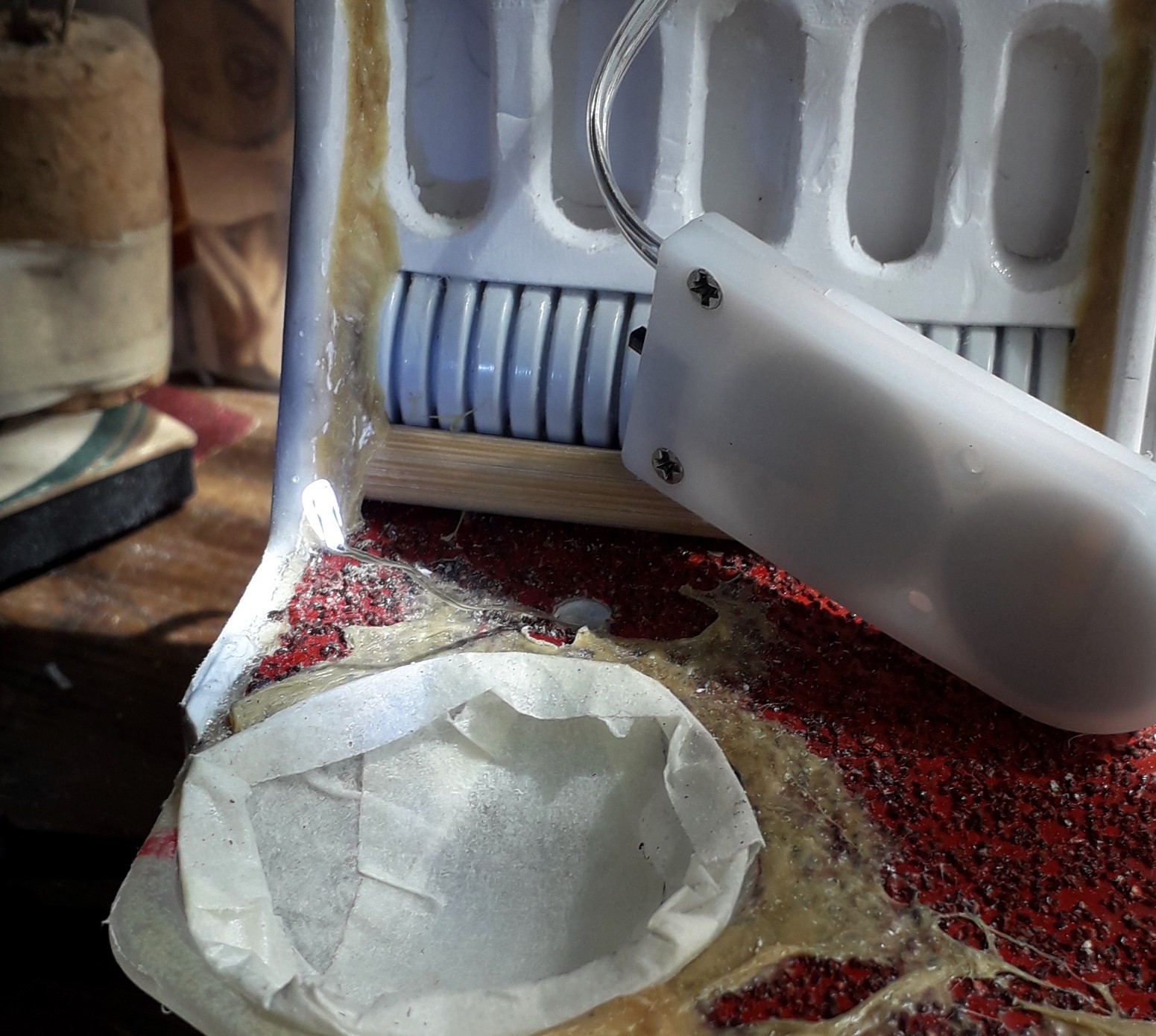 With the torch (I hollowed it out for the wire):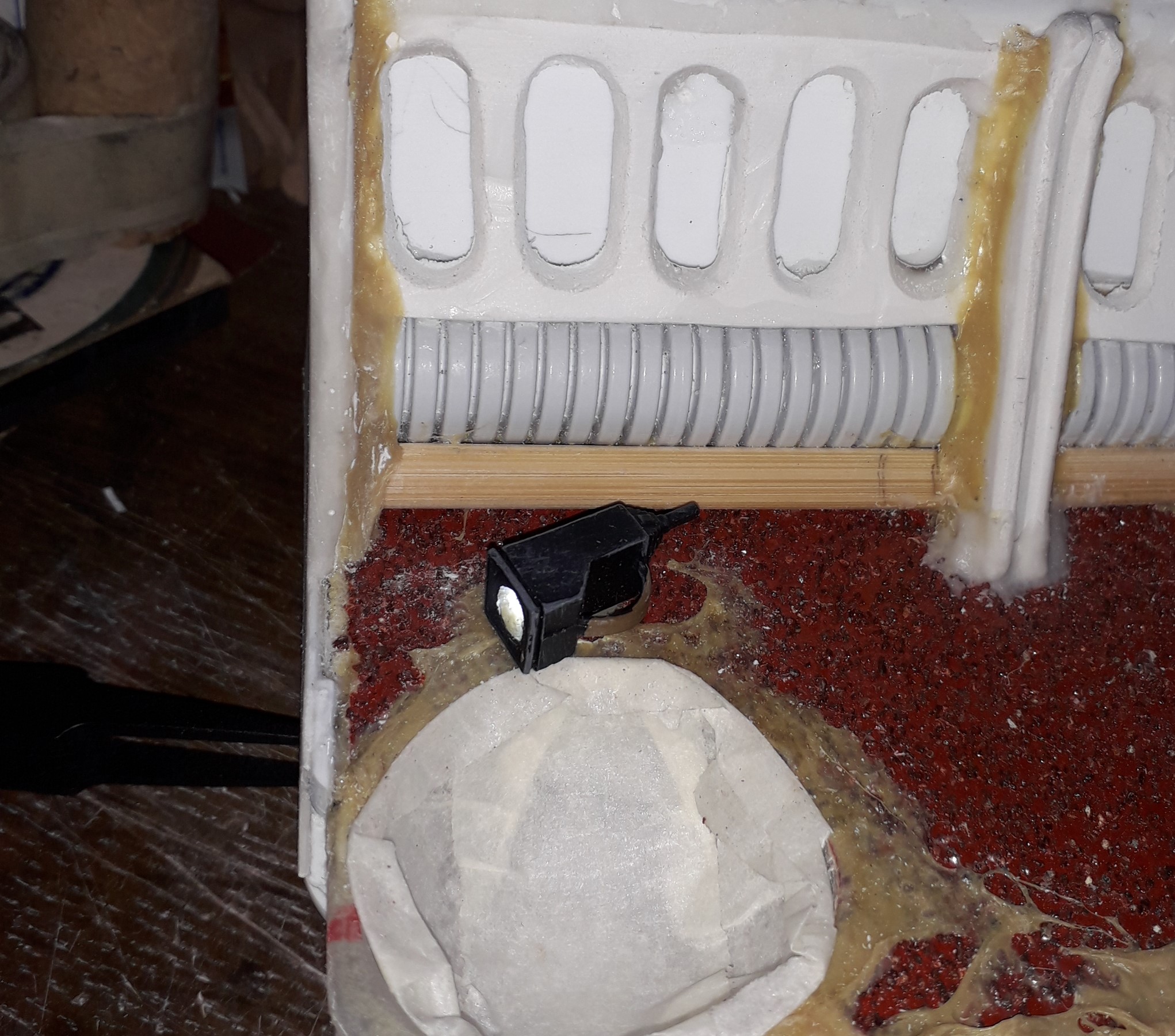 With the Hiya Toys Kane figure in place, this is how it looks for now: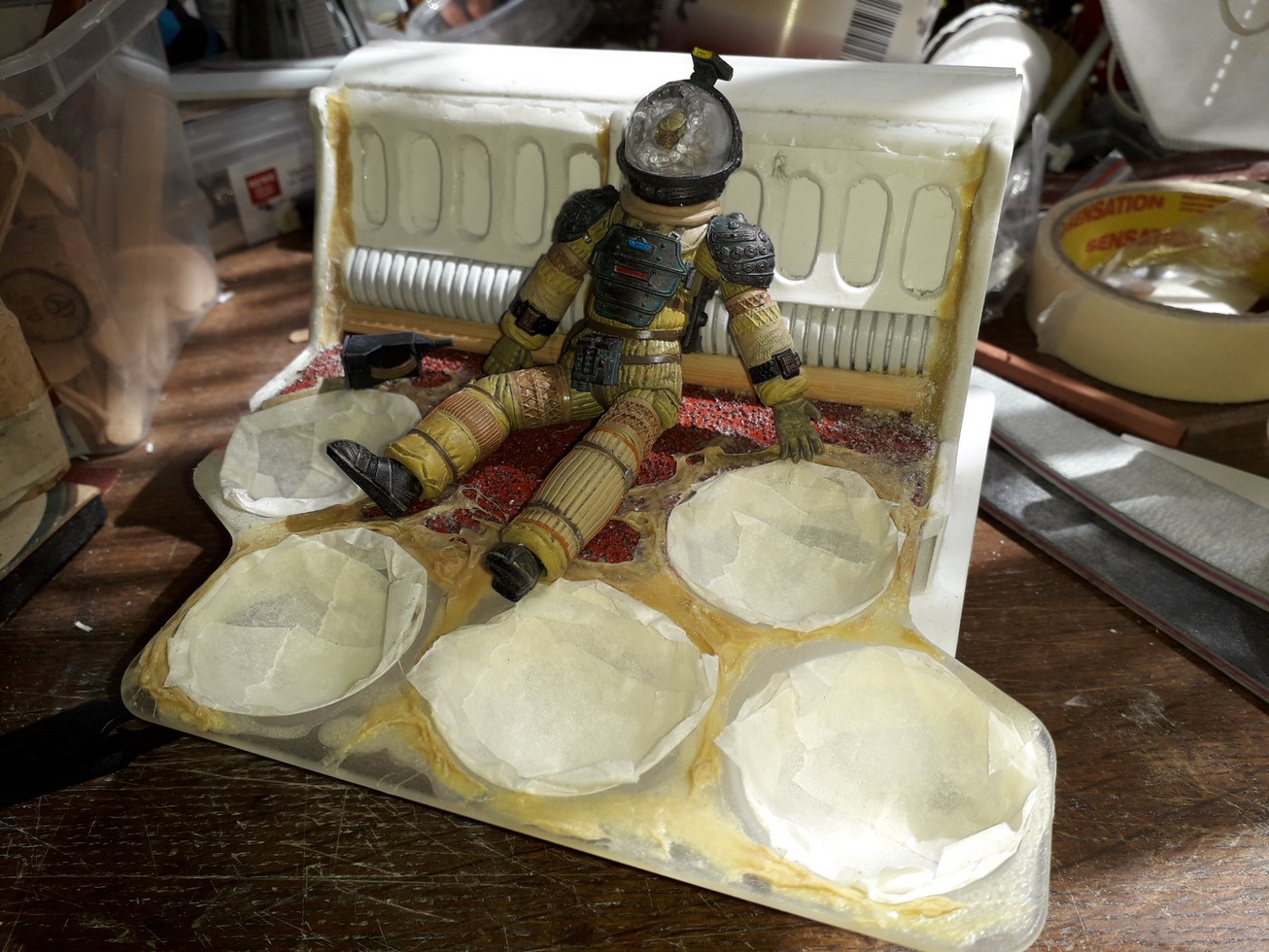 Next up will be more sanding, then priming and painting. I'll post the progress here.
Cheers, all!