Sr Member
RPF PREMIUM MEMBER
UPDATE 5/23
Patches have arrived and shipping out in orders placed. After all the back and forth with this vendor, I am pleased with the finished product. Thanks for everyone's patience!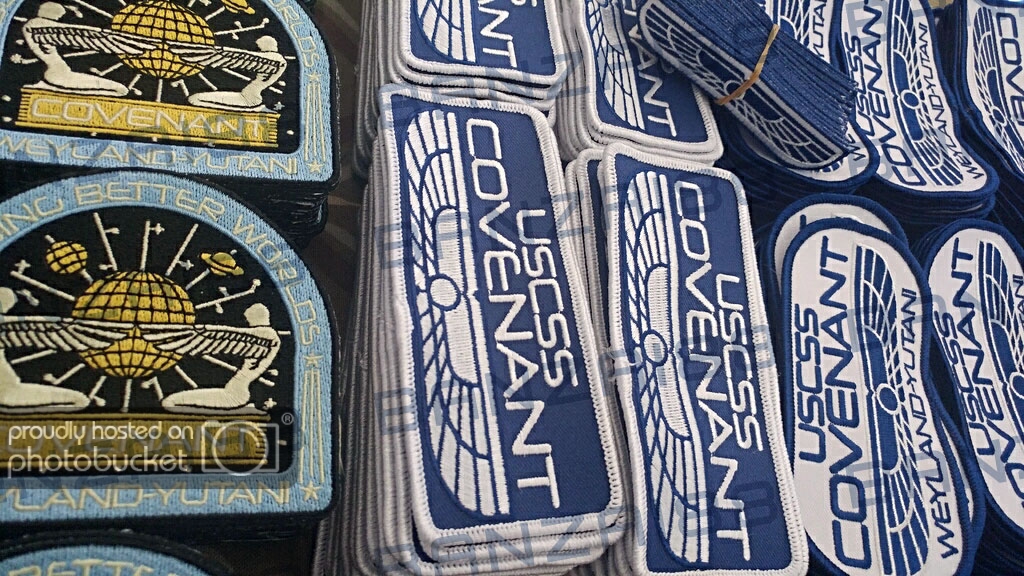 ***********
UPDATE 5/16
Shirts are in and I'm pleased with the quality. Patches should be in early next week and I'll start shipping soon as I sort them.
***********
UPDATE 5/12
With this new ref shot of the patches, I am changing the border color on the gold patch to match the border color on the film patch.
I sent in the color change to the vendor today. I chose the original color from a dark screen cap so this new pic shows the true color. If anyone doesn't like the change I will gladly refund PayPal. But I figured you all would want these as accurate as possible.
***********
UPDATE 5/10
Here a few samples I can show. The gold is not final; they used black twill base instead of fully black embroidery [as ordered]. Been going back and forth with vendor for weeks trying to get them to do as I ask. :unsure They just don't get the details. I couldn't even post the first proofs--so bad. I had to get these in production to hopefully get them to you for the premiere. No promises though. Anyway the wings were completely wrong so I didn't show them here. Shirts are supposed to print Friday. I post pix of those asap. Thanks for your patience.
***********
UPDATE 4/26
The patches are in production and I'm waiting for samples. Also, with all the orders in, I will still have some left-overs.
I opened the
ORDER SITE
again--but only for patch sales as the t-shirt order has been sent in.
***********
ORDERS CLOSED.
Thanks to all for making this run possible. Will be posting progress updates.
***********
Patch selection has been finalized:
Blue wings; Gold patch; White Covenant; Navy Covenant; White Covenant WY. These had the most orders. As stated, if there is sufficient interest after the films release, different patches can be made.
T-shirts will be either AAA or Gildan cotton. Navy and Charcoal shirts will have white screened ink. Will likely elect single-pass on the ink so it soaks into shirt and therefore result in a more subdued-worn look. White shirt will have Navy ink; not sure how many passes yet.
ORDER SITE IS NOW CLOSED
Please place your order on the appropriate page; SHIRT/PATCH if ordering some of each or PATCH ONLY. Next find your appropriate section; U.S., CANADA, or EUROPE/INTL.

Order deadline is through 17 April.
Thanks for your orders making this run possible!
***********
UPDATE 03/27
Tshirts are a go. Will post order link soon. If you order one, the shipping cost will cover any patches ordered.
I found out I cannot do split orders on designs so they are indeed a minimum of 100.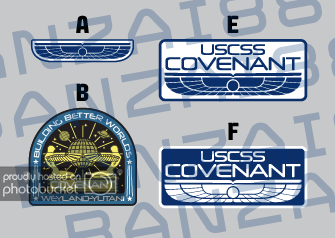 So it looks like there is enough interest for A [est. $7] and B [est $11].
E or F [est $11] will be produced; whichever gets more votes. Right now the count is equal.
The others just don't have enough votes to proceed to production.
Please continue to post interest quantities; will leave it open for one more week and then place the order.
If after the films release there is more interest, I can put any design through to production.
thanks!
***********
UPDATE 03/02:
The patch minimum order from the vendor is 100 per design. However, I can make 50 and 50 of a single design with a color change. [I'd be keeping 10 each so the count needs to be 40] So only the TWO most ordered ARCHED patches [B,C,D] will get made.
E and F will get made if I can get at least 40 each. [I'd be keeping 10 each]
Patches A and G are questionable at this time as I'd need at least 80 of each to justify making them.
So order some extras if you want your chosen patches to get made.
Shirts may happen if I find a screen printer with low minimum order quantities.
***********
UPDATE 03/01:
Here are the items I have enough reference for to proceed. Please post which item and quantity you would order.
I'll get prices according to interest. Thanks!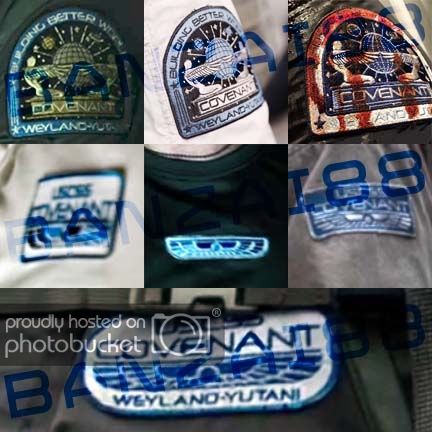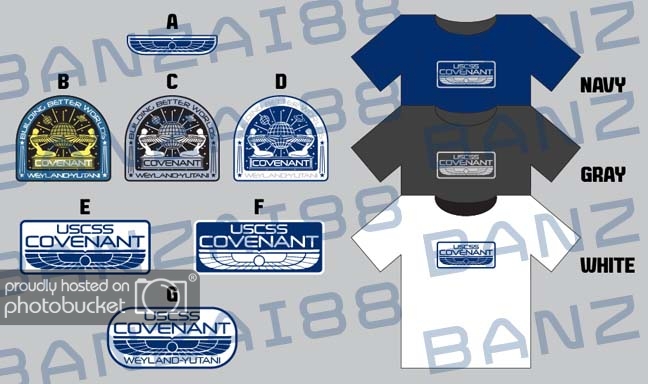 ***********
I am working on these vector files and checking to see if there is interest in a run of one or all. The tshirt is a possibility as well.
Can also look into full color decals of the designs.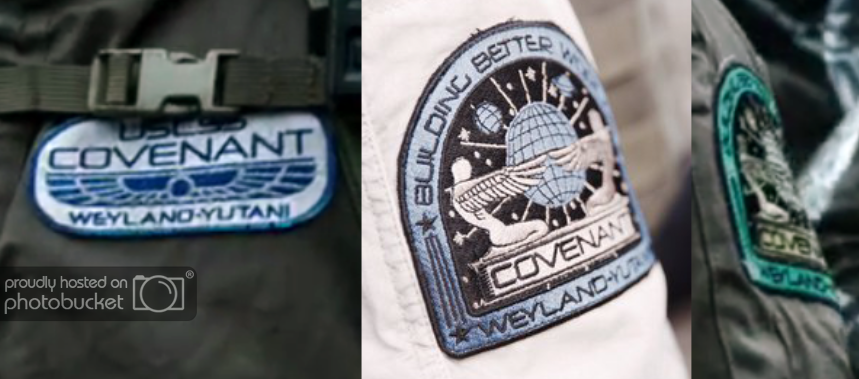 Unsure if the border on the right patch is blue or green or both?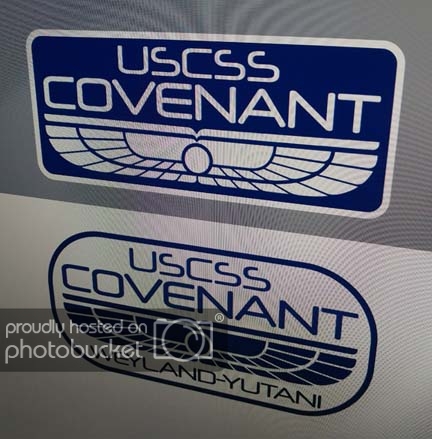 Last edited by a moderator: