So I never grew up reading comics, and only really knew Marvel heros like Spider-man, Hulk, and when the movies came out, X-Men. That was about it.
So when my friends wanted to go watch Ironman in 2008, I'm like, who, what??? (Sad,I know)
Like plenty others, I loved it, and of course the now fan favorite, Phil Coulson.
After his death in Avengers, they announce the TV show, Agents of Shield, taking place after that movie and starring, Coulson.
It was definitely their drawing force to get people to watch the show. It worked.
I remember it was something like Kree blood that can revive a dead human. Is that from the comics as well or just the tv show?
Anyways, I watched every episode up til season 5, as I do not have a way right now. TV isn't hooked up to any channels. BTW, anyone know where I can find these last 2 seasons to stream or download for free just to catch up?
So last year I was at this church bazaar where people are selling stuff they've made. This guy has this 2 or 3 foot Agents of Shield logo made of wood and stained. I'm sure he was charging a bit. Figured I could make my own.....but its been like 8 months and I remembered that I wanted to try, so here I am.
Went to the hobby store (I was on a delivery for work, and the store was just around the corner, so stopped in real quick) I realized I needed one more pack of the 1 mm.
I actually wanted to make it around 15 inches, but looking at some places, they would have to be shipped, and the cost for one place was like $90 for everything. I got all this and some putty for 35.
So I decided to make it a little smaller and having to glue 2 of the 12 x 6 boards (2mm) together and then filling in the seams with putty.
For the back, I glued 2 of the 1 mm together and cut it out. Found random things around the house that were the perfect circles to trace around.
I cut that one out (here half done) and have another one glued together with an even smaller circle.
The main base will look like this test fitting parts.
For sanding the round edges, I wanted to see if this might work.....until the battery died a min later. (that always seems to happen)
Still waiting for it to charge right now.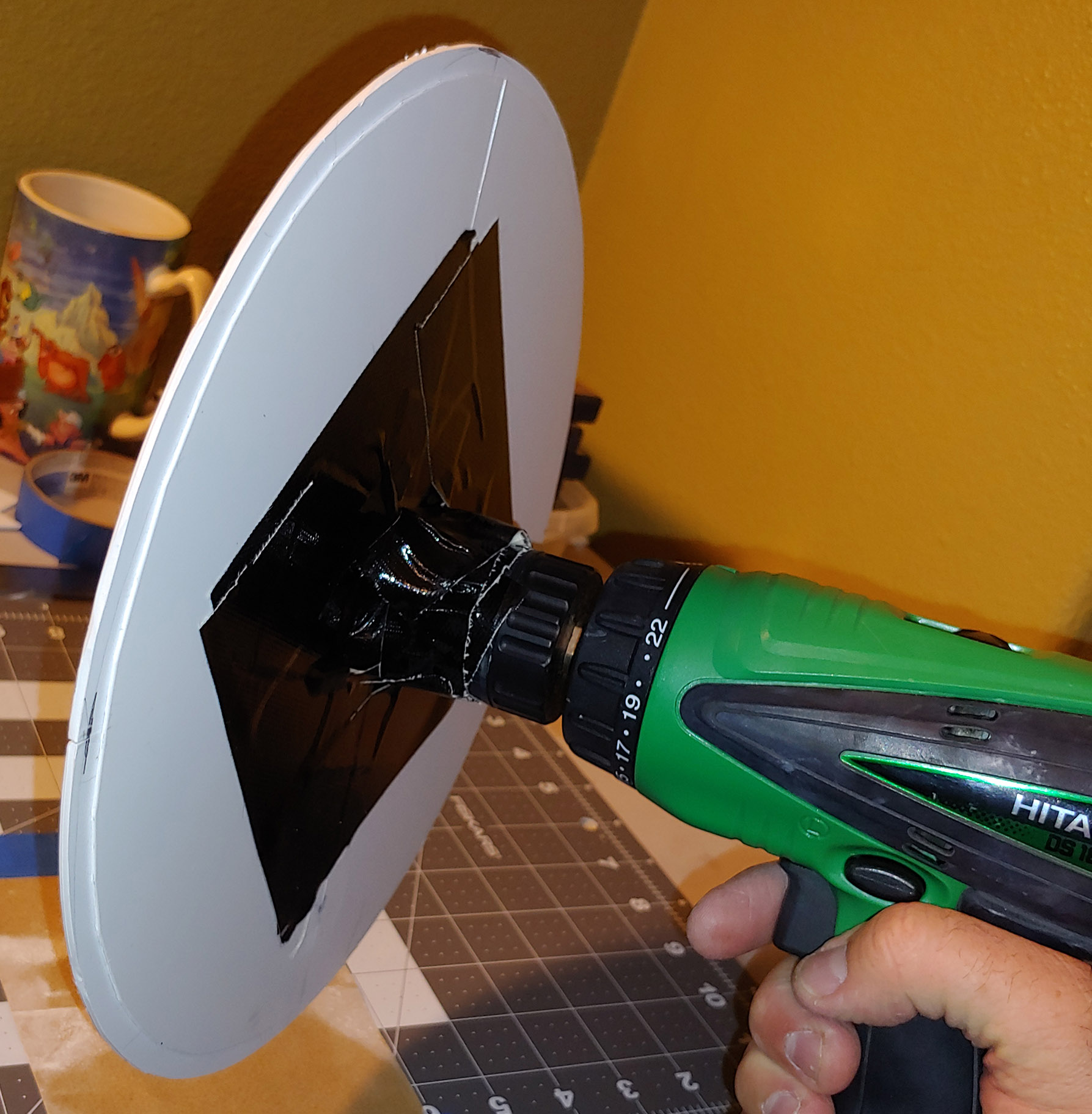 Hand sanded it a bit as well, and heres what I have so far.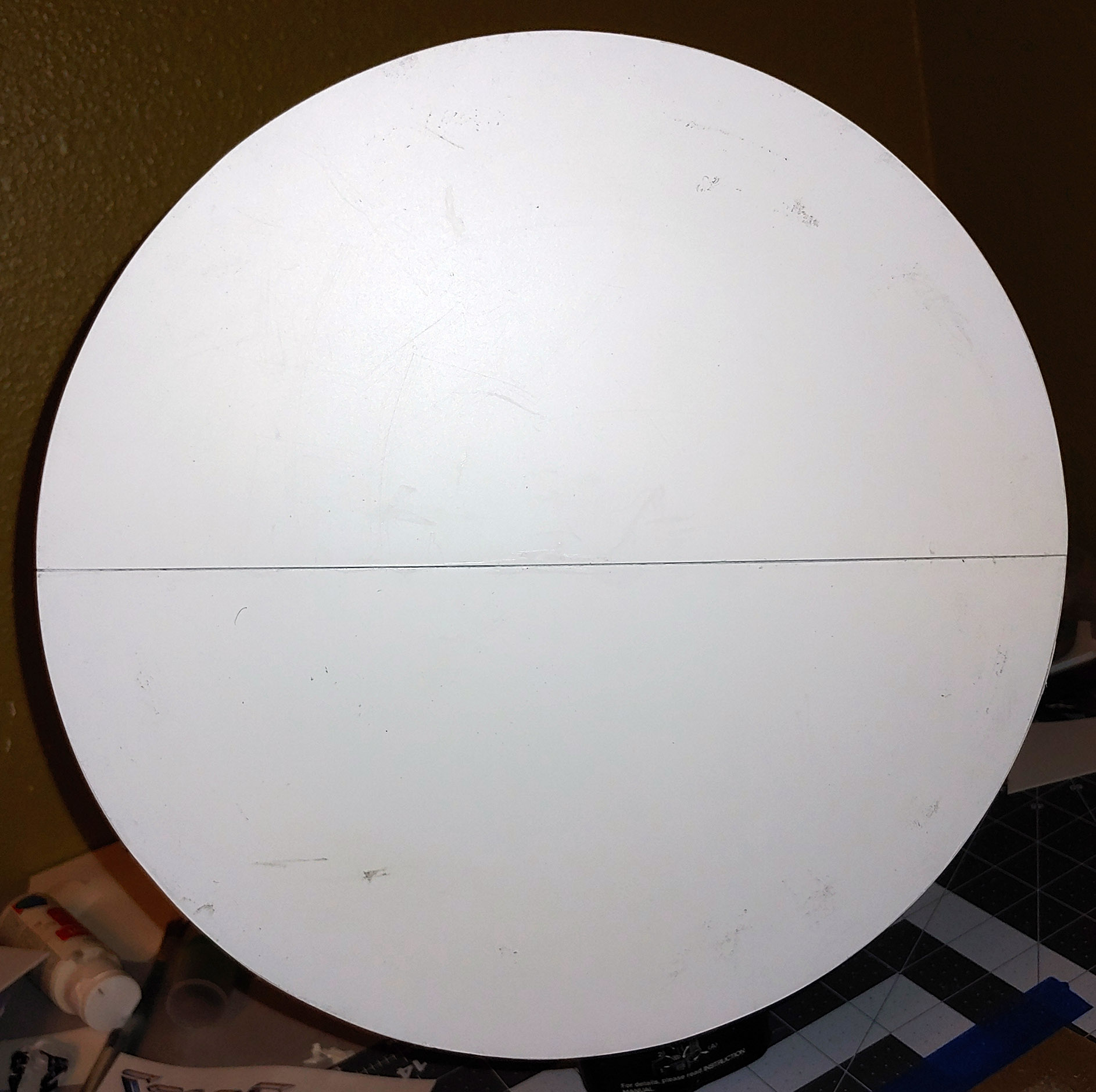 For the actual eagle, I first sized these in photoshop, will cut them out, flipping the wings, and trace them on really thing styrene, then will trace that on 1mm styrene....which I need one more pack as I didn't get enough in my haste at the shop since I was working.
I went back today and they were all sold out, that always seems to happen to me. So for now, I'll get the round parts done until I can get more styrene and finish it. Once finished, it will have 3 different colors of silver/gray.
I figured this was a pretty simple project that should look pretty cool once done.