Sr Member
RPF PREMIUM MEMBER
Due to popular demand, I'm opening a new thread so everyone can get their S.H.I.E.L.D. IDs.
Same price as before:
$15 each shipped anywhere - custom IDs included.
$50.00 for the original set of 5 agents from the show (or any 5 characters you choose).
$110.00 shipped for the "Deluxe" Package which includes all 13 existing characters plus one custom ID.
When you order, please specify which version of the main cast IDs you want (standard or "Hub").
Pics:
Original 5 agents:
Hub versions: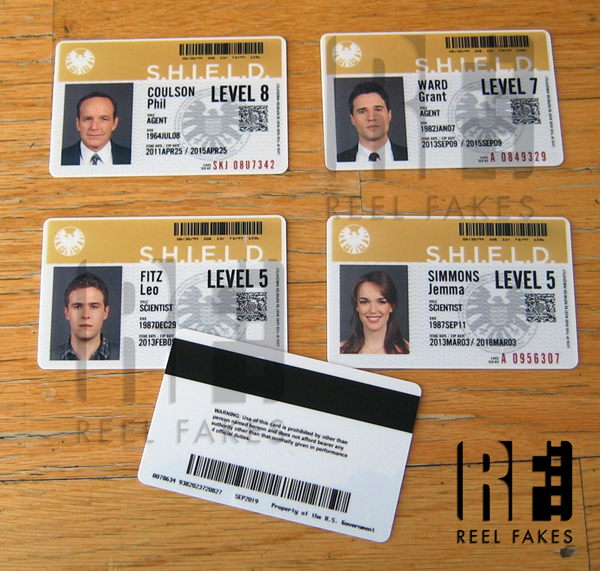 Full Set:
Last edited: