Hello,
I'm a new modeler currently working on the 1/72 TIE Advanced (Bandai). I would like to paint the small dark gray sections on the upper canopy piece (see example photo below). This piece is small, about the size of a thumbprint or nickel. I started to try and mask it last night with very thin strips of masking tape but starting thinking to myself there has got to be a better approach here. Using 1/16" tape I struggled to get it to adhere and some of the gaps are even thinner than 1/16". My big hands just really really struggled to use a masking tape approach - this piece is tiny!
A few thoughts I had, paint it by hand (very small brush) and then use a toothpick to scrape away any paint that got down into the "grooves"? Perhaps try using liquid mask, paint it into the grooves and then clean up any excess that got onto the part I want to paint with a tiny tamiya cotton bud?
Any other approaches here. I have looked at several Fine Molds 1/72 TIE's out there with this piece nicely painted so I'm sure there is an optimal approach - maybe slow and steady masking is the way to go. Appreciate any comments!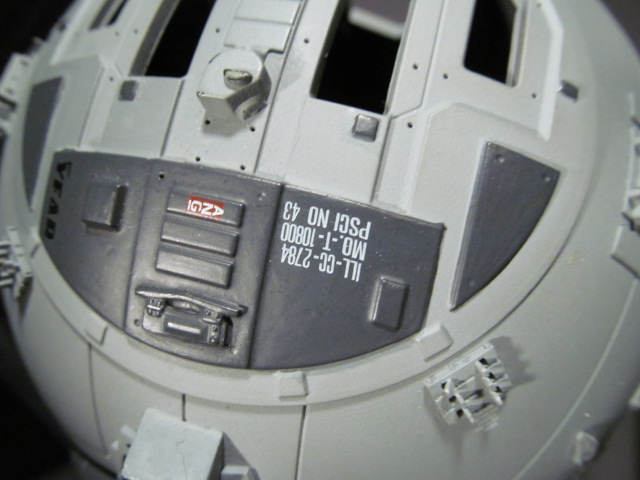 Charlie