Sr Member
RPF PREMIUM MEMBER
Have any of you printed custom decals on static cling vinyl, either professionally or on your home printer? Looking for advice, tips, or pointers.
I finally have a pair of screen accurate Doc Brown stopwatches. Well,
almost
screen accurate. They're the same models, but the ones used in the movie swapped out the liquid crystal displays with LEDs to make them easier to see at night. After chatting with
Roland
about making mine more screen accurate, and not wanting to take any drastic measures, I got the idea to print the digital displays on static cling stickers (like the ones you get on your windshield after an oil change).
It appears that there are clear sheets you can buy to print at home but they all seem to be
sold out
. The ones on
Amazon
have terrible reviews. The only other option is a seller on
Etsy
who will print them for you, which is probably my only option.
Now the important questions:
What color should the background be: black or amber?
What times would you print? I'm thinking 1:21 and 1:22
Here are my stopwatches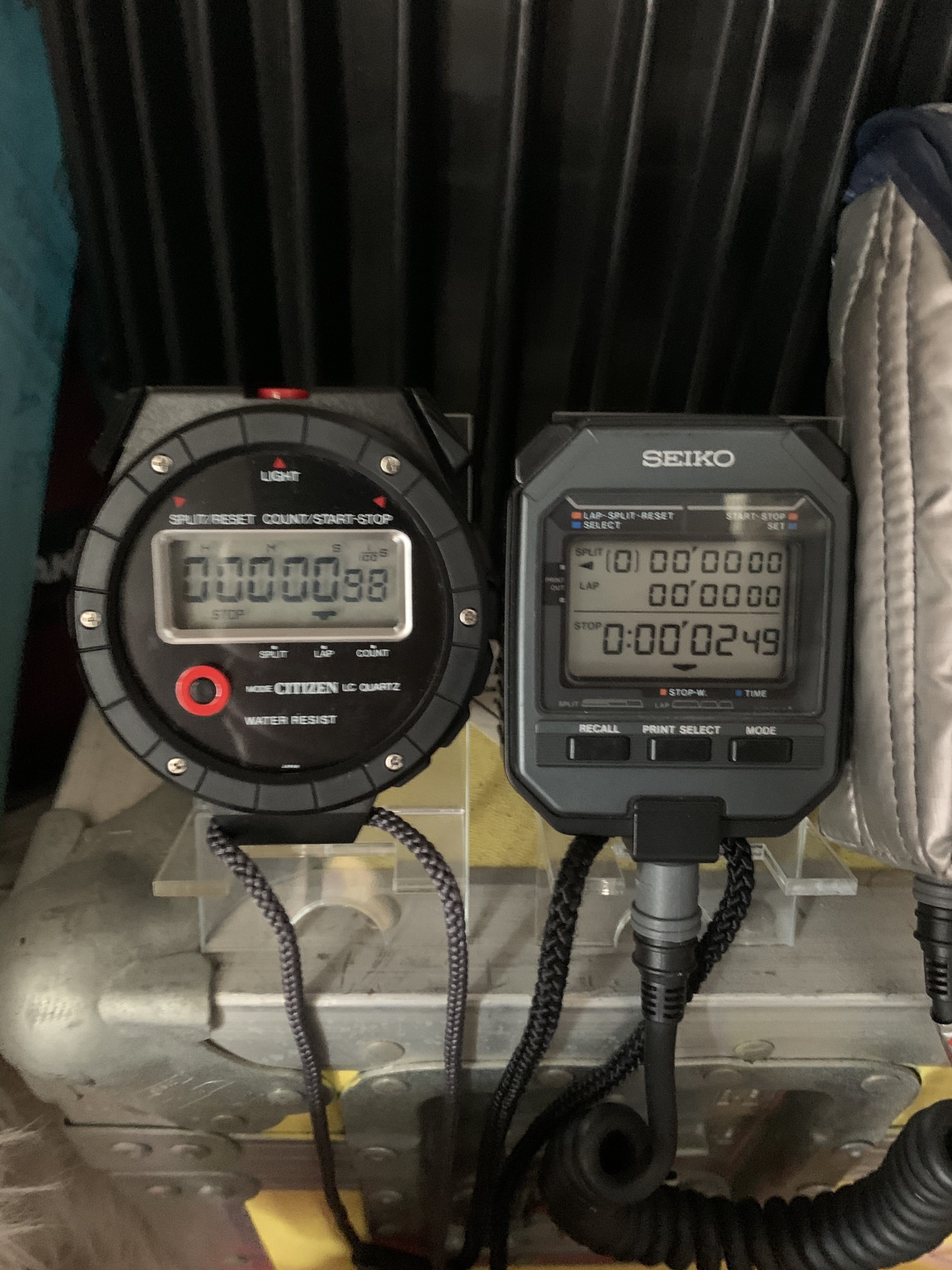 The screen used pair from, well, ScreenUsed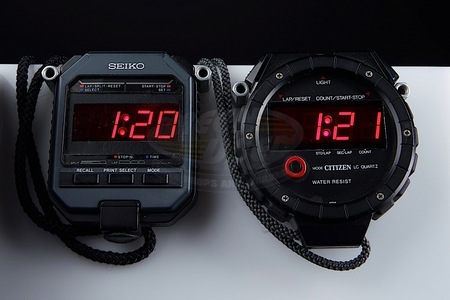 And some screen caps