Hello everyone, here are some photos of my Adam Savage model making toolbox. Ever since reading about those famous toolboxes i've wanted to make my own. I've been religiously watching Tested videos lately and felt this project calling me. Finally, i had enough spare time and some scavenged aluminum to try it.
It's far from perfect, but i wanted a nice rough look. I constructed the body from some old highway signs and the lid portion from some old serving trays. The inside is unfinished as i need to figure out a good way to make the tool slots.
I will replace the handles someday if i find the right black suitcase handles. I also want find the right butterfly locks. For now no scissor lift, but its in the works.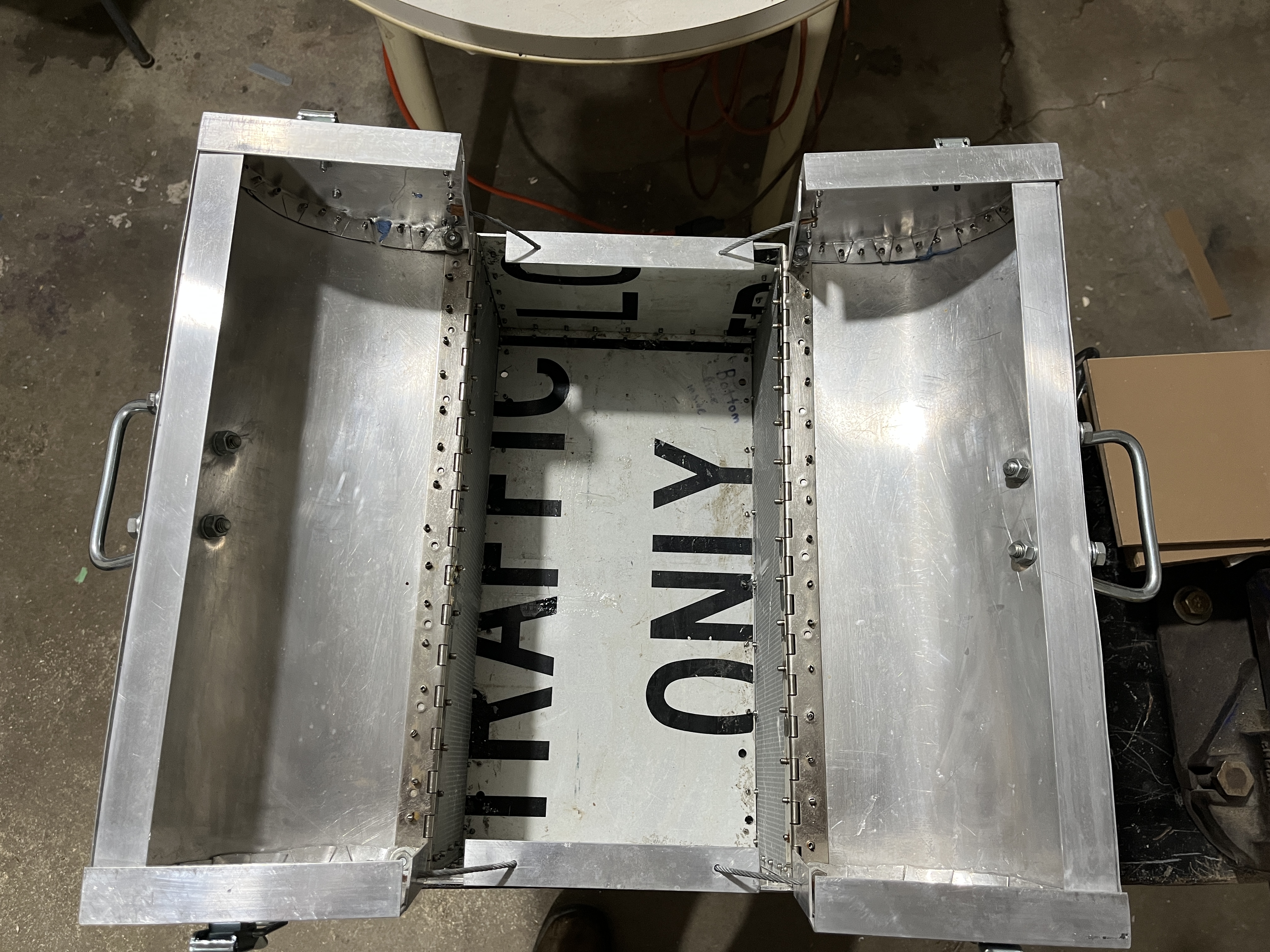 Here are some photos of the real toolboxes for anyone unfamiliar.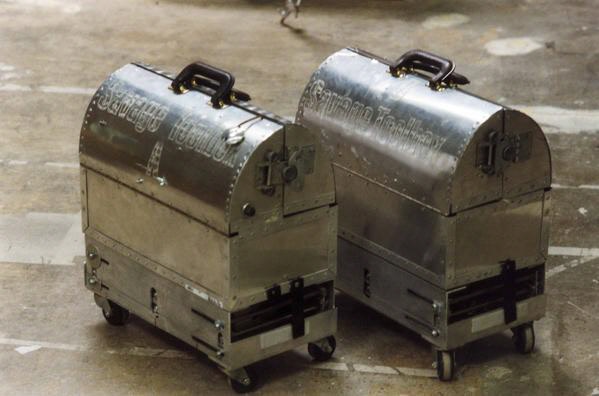 Last edited: