I got in with a group of people running 1/14 scale radio control realistic models of mostly Trucking and Construction equipment. There are meets all over the country and world where we'll usually setup a city, mine sites, farms, warehouses... I like tv and movie stuff, i like cars, there aren't many people that model emergency equipment, and i already had my dads old cop car out in the barn.
This is a 1972 AMC Matador sedan black & white 'Adam 12'. Originally built by Cox as a gas powered free run car with interchangable steering cams that made it drive patterns.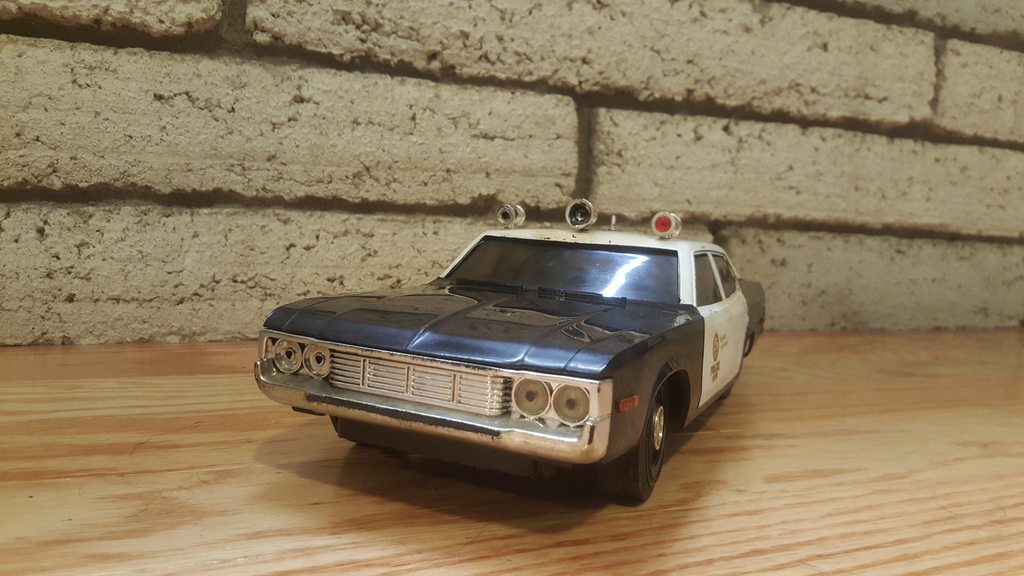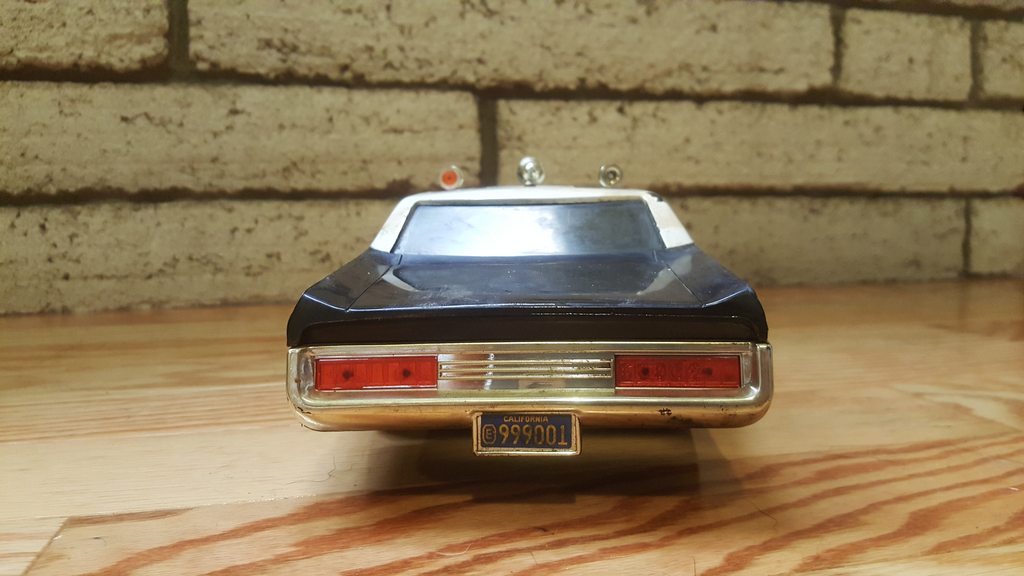 Stripped chassis
She may not be the new Bluesmobile, but at least the lighter works.
Always start with the REALLY important work!
No, not ordering servos, a speed control, an rx, a battery, a rear end, or a sound thing, not even buying paint.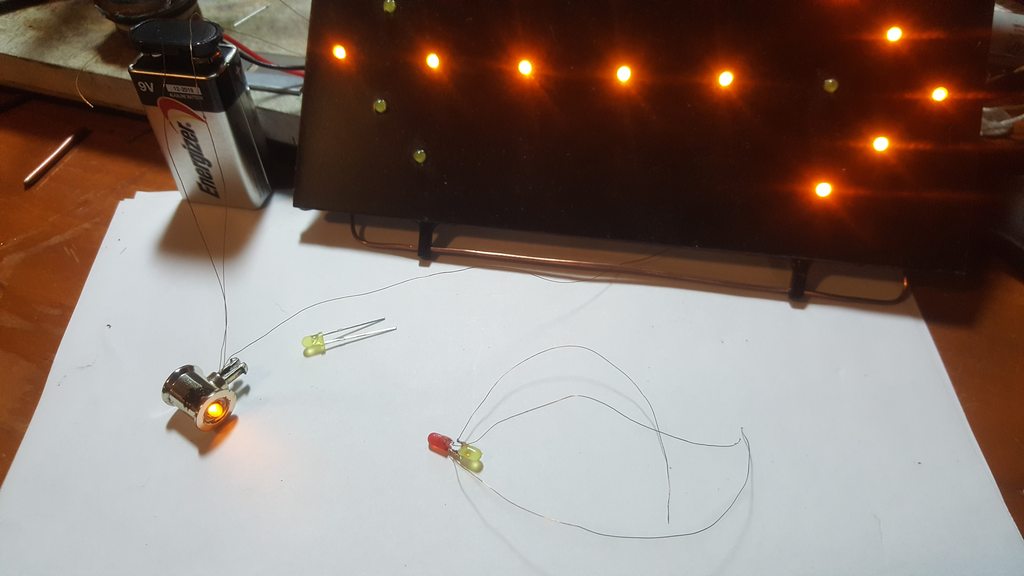 Bore lens mount into passthrough holes for led, make intersecting tiny hole from base into light base. Grab magnet wire, (mine came from a stock jeep speaker) scrape ends and tin. Poke through tiny hole and out a big hole. Grab a red and yellow 3mm LED, file off the rim at base, trim short - leads for approx 1/2" oal. Solder short leads together. Take long leads + trim shorter, then put around 45 deg angle. Tack onto magnet wire, mark car side of wire with sharpie or something. I did Black to ground, red to red light, no mark for yellow. Test. Put new LED pokey-bit assembly into the modified pokey-bit receptical. Test again.
Eventually you run out of swear words, so that must mean it works.
Then you can just modify the rest of the body, throw on some leds, and wire it up in harnesses.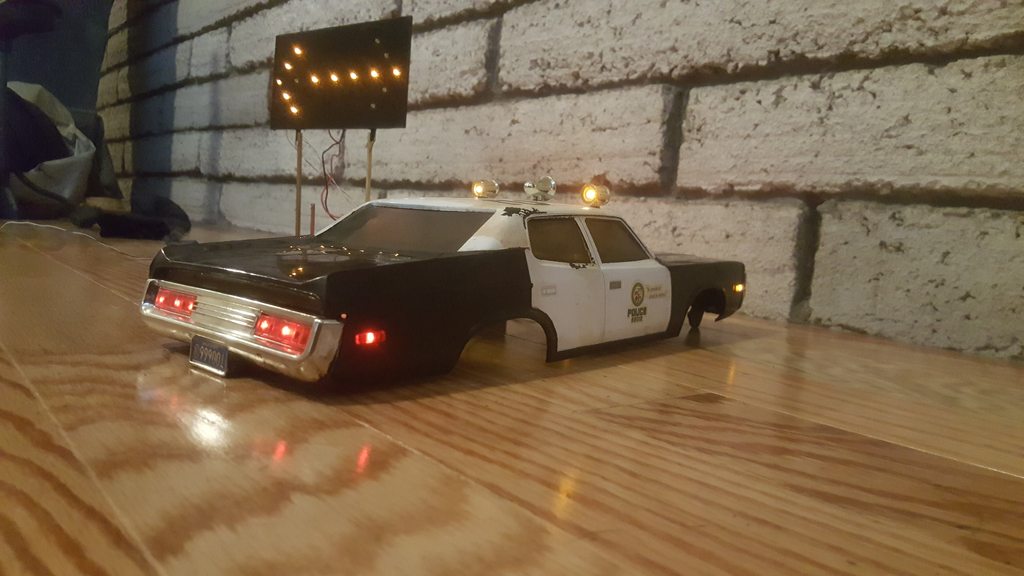 Take the non-running car to a meet to check scale
Then just send some parts back with a guy at the meet, and when your wheel adapters show back up you can magically make the chassis rc.
Posts getting long, so i'll let you off with a warning this time.