Sr Member
RPF PREMIUM MEMBER
i was commissioned to sculpt an ackbar mask and hands.
the sculpt is done out of waterbased clay. i am going to remove the eyes and make seperate molds for them. i also sculpted a tongue. we are going to try to animate the eyes and the mouth. i will be casting this out of silicone and backing it with foam flex 25. so the eyes lids should work. silicone is really soft. the norm is you sculpt the eyes closed if you are going to do animatronics. daniel valdez will be in charge of the animatronics. worse case is i have to resculpt the eyes, which is not that big of a deal.
here is the pics. almost done, i have to do some clean up work and we will be ready to mold.
here is short vid i made of the sculpt.
ackbar sculpt WIP - YouTube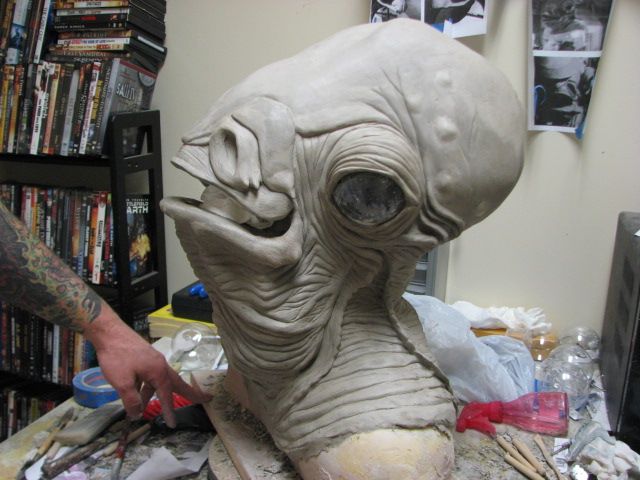 Last edited: