Sr Member
RPF PREMIUM MEMBER
I recently wrapped up this commission for an RPF member of an accurate ROTJ Luke belt replica, recreating one of the two hero belts worn by Mark Hamill in the film. Of the two hero belts, the one this is a replica of is the one not as commonly seen on display at exhibits or in books, though it did see plenty of screen time in ROTJ. The positioning of the rivets for the D-ring strap and the lightsaber hook as well as the signature weathering on the buckle and pouch are the main unique identifiers between the two belts, and I did all I could to capture those details of the selected belt in my replica. I've spent a lot of time delving in to every aspect of the belt straps, buckles, pouches, and construction methods of these particular belts, bouncing a lot of stuff off of my buddy-in-all-things-leathercraft,
Uncharted Leather
(thanks Paul!) so it is fun to finally see everything come together in a complete replica.
The pouch on the belt this is replicating isn't quite as beat up as the other one, though it definitely appears to have seen a bit of action!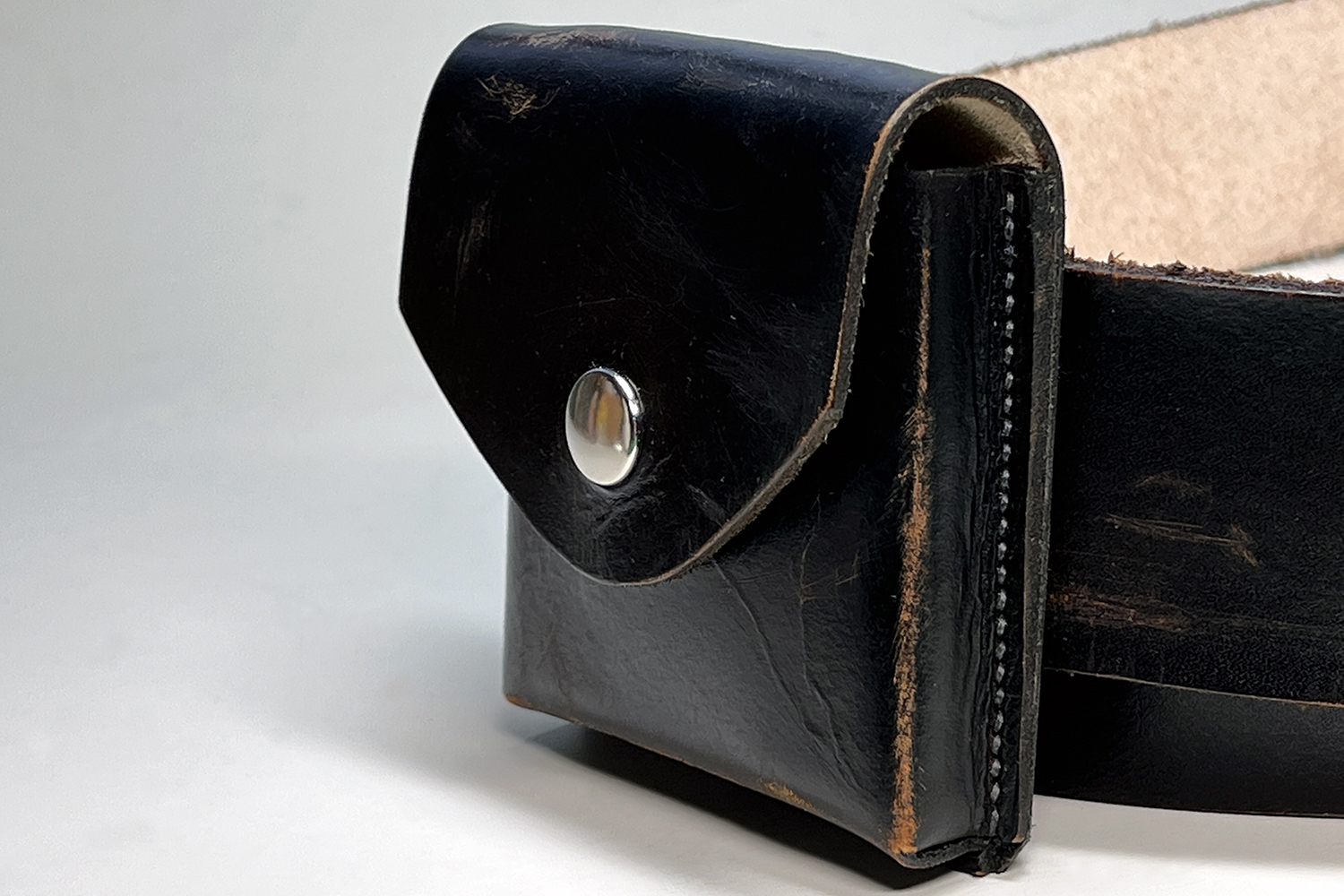 The buckle on the other hand is way more beat up than on the other belt, so it was fun replicating every scrape and scratch as best as I could!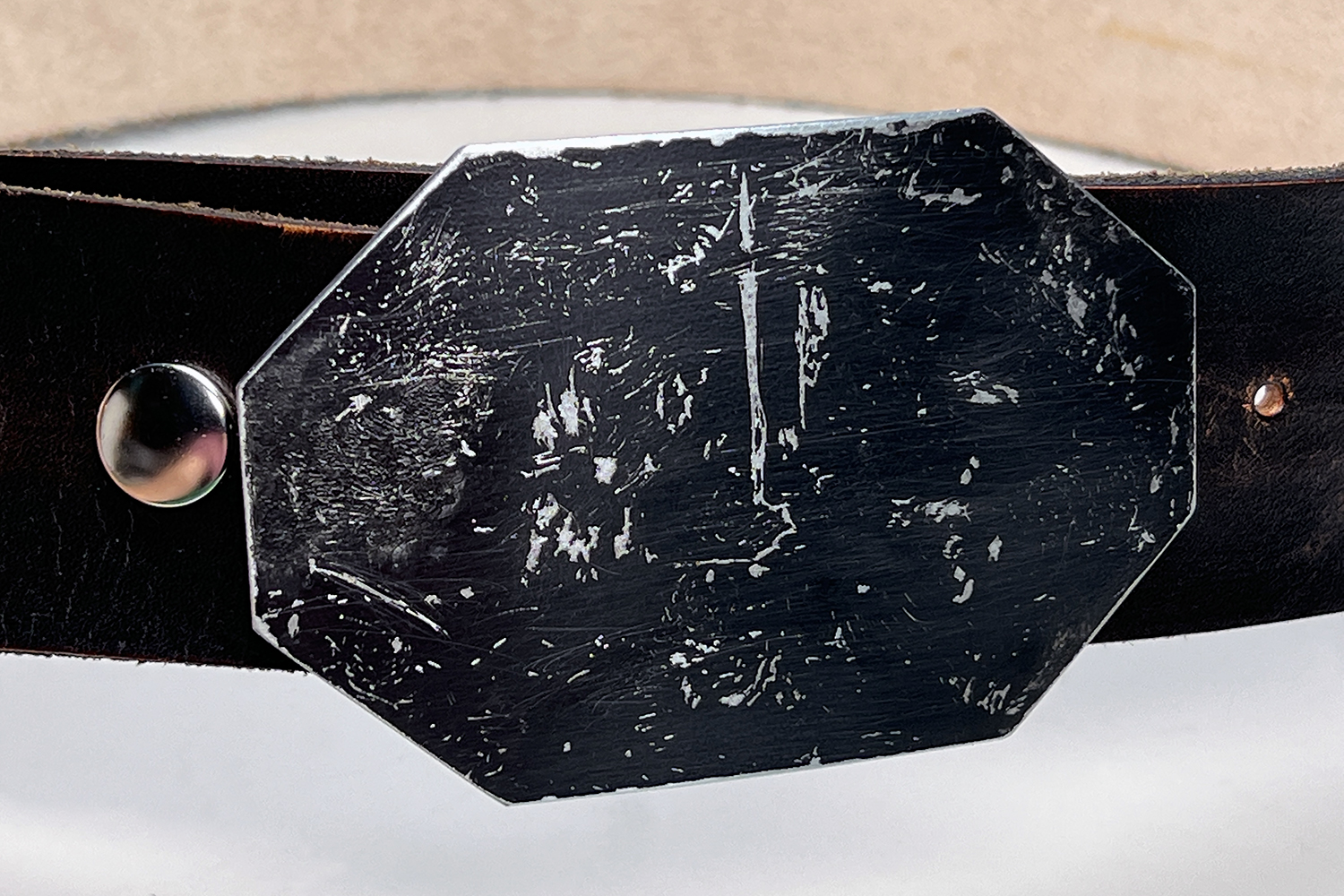 The lightsaber hook is riveted lower on this belt compared to the other belt while the D-ring strap rivets are spaced wider apart.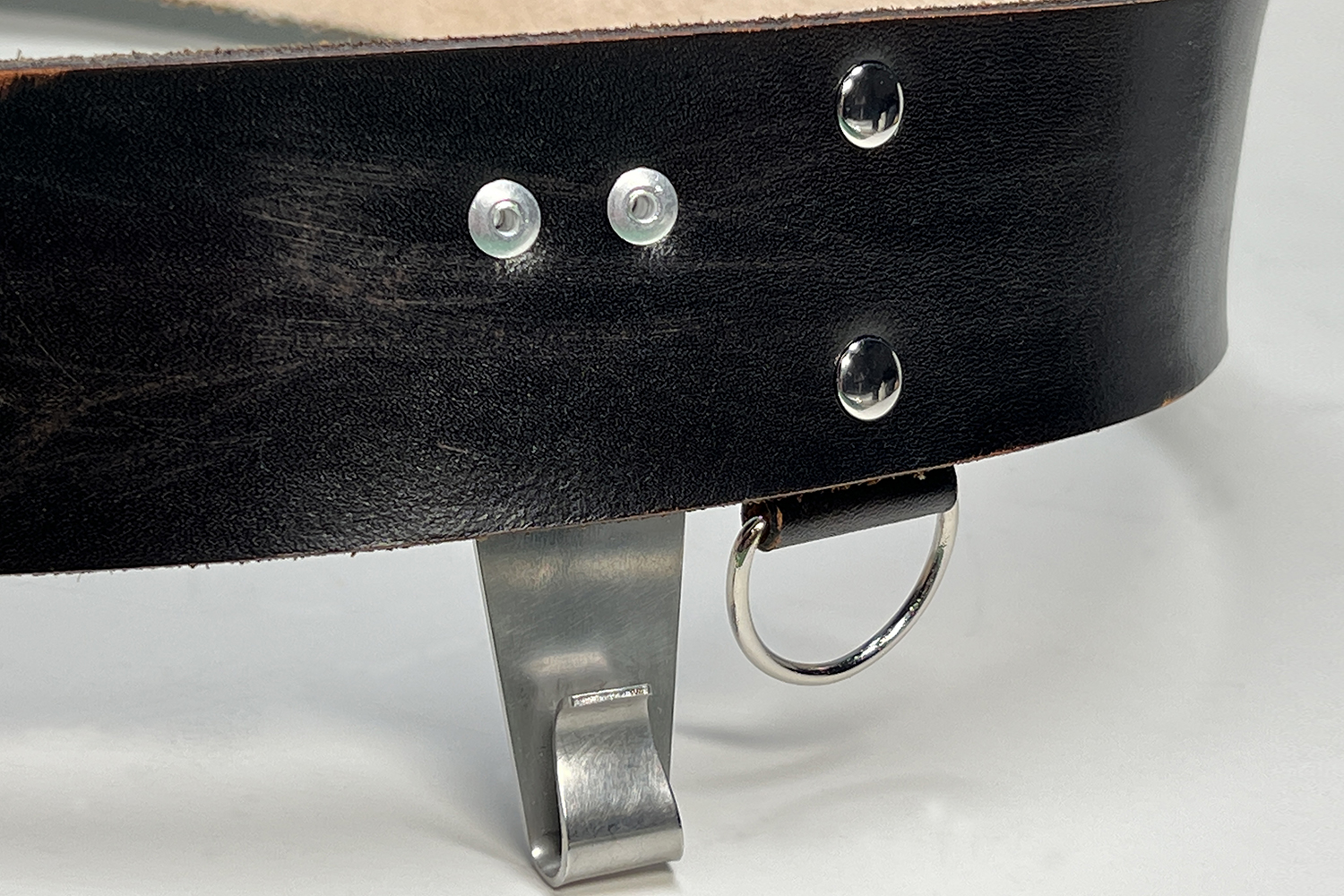 I couldn't help but throw my old "V2" lightsaber into some photos for a little context!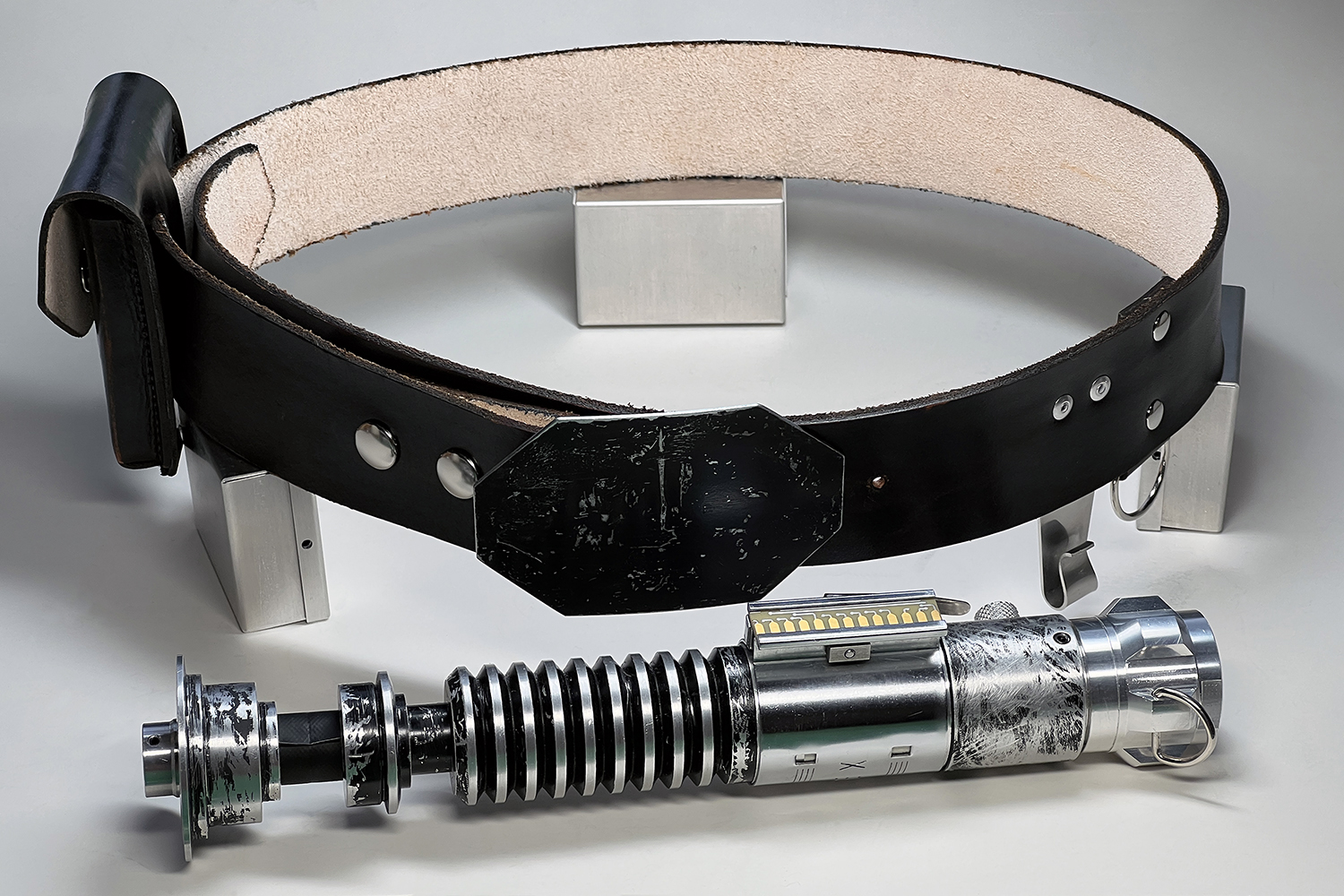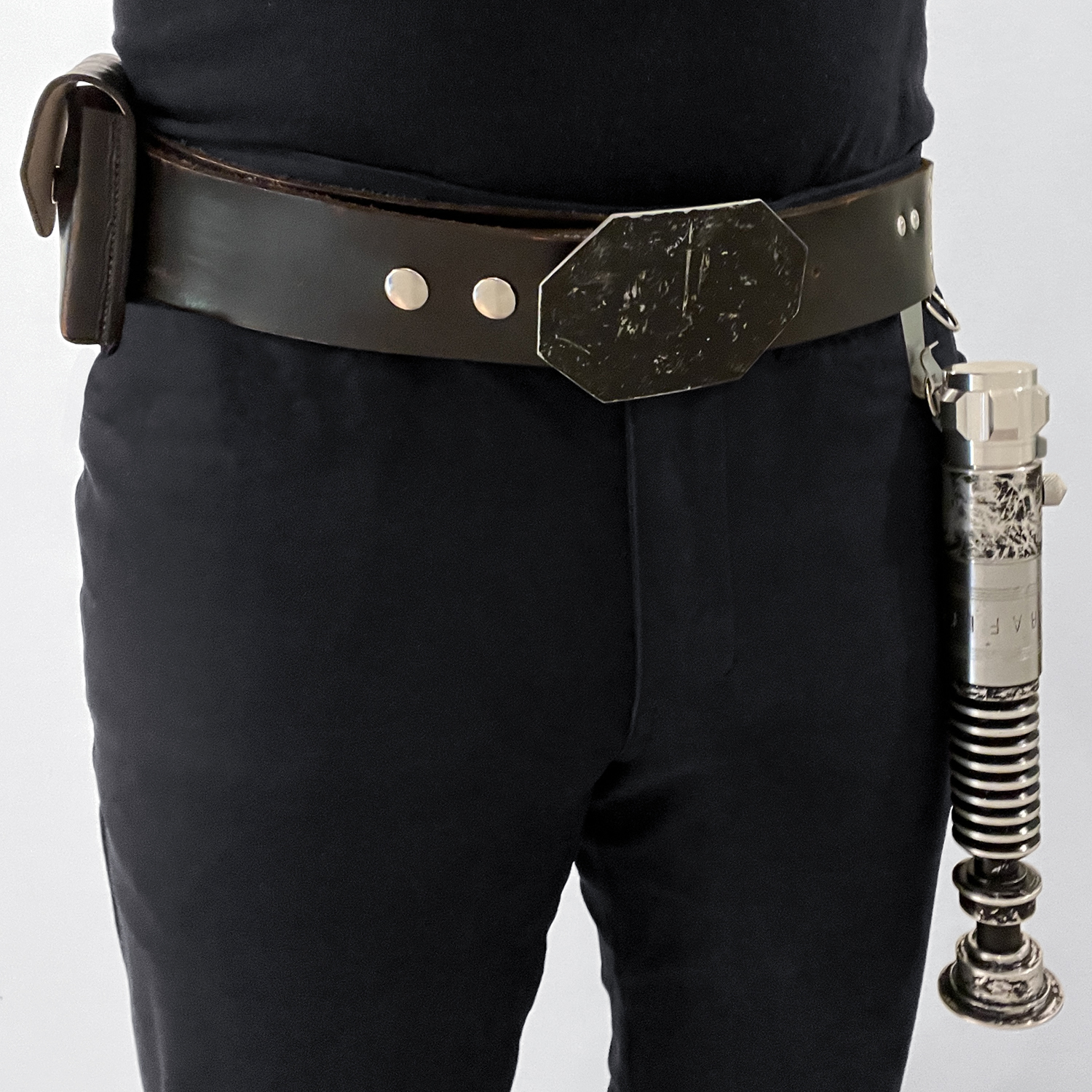 I'm really pleased with how this one turned out and the client loves it too. Hopefully he will post some photos once he has the rest of his costume in hand!