Sr Member
RPF PREMIUM MEMBER
Hi guys!
For some time I have been working on learning everything I possible can about the Royal Guard's 'Force Pike' prop made for Return of the Jedi with the goal of having a small run of them machined from steel and aluminum.
I am extremely pleased to be at the point in this project where I have completed the design and am ready to start collecting names for the run
My public progress can be seen in this thread:
RotJ Force Pike Accurate Build/Research
but I will summarise the salient points here:
Extremely accurate model designed from many close-up reference pictures, screen caps and photos of the exhibited prop and accurately scaled from multiple known pieces.
Fully CNC machined from aluminum, polished and selectively anodized black to accurately resemble the filming prop. The top 'gear' section will be machined from steel just like the found piece and the pommel will be transparent acrylic as on the real prop.
Electronics capable - the original prop had a light inside to illuminate the pommel and there will be space inside to install a light and battery to replicate this functionality or even to go beyond the real prop and add soundboard/speaker if that's what you're into.
Here is the latest render of the final design:
On the subject of price I have some preliminary quotes from the machine shop for a run of 50 of these to be completed within a few of months of the start of the run. I do not need all 50 sign ups for the run to go ahead but if we don't have suffient numbers I may have to contact everyone on the list to see if we can figure out a new cost that will let us scrape together the funds get these made.
I plan for the pre-order price to be between $175 - $200 per pike dependant on sign-ups, payable as a $100 deposit before the run begins and a second payment of the remaining amount plus shipping to be paid once they ready to ship.
[To sign up please PayPal your $100 deposit to tom@tomleech.com with your RPF name, real name and address and comment here stating that you are in. I will keep an updated list here in this post:]
Pre orders are now closed, do not send further deposits
--------------------------
UPDATE October 19th
--------------------------
Pre-order price is set at
$225
.
Factory is currently machining the prototype which will be sent to me for assessment and pictures and I will make the factory aware of ay changes that need to be made.
Shortly after the prototype arrives and pictures go up pre-orders will close.
Any remaining pikes will be available at
$275
, deposits must be paid before pre-orders close to secure pre-order price
--------------------------
UPDATE December 31st 2018
--------------------------
Having previously approved the prototype, full production of the pikes is well underway and the shop says the pikes should be shipping to me within the next month or so
The closing date for pre-orders will be
Monday the 7th of January 2019
, one week from today. As mentioned, once pre-orders are closed any remaining reserved spots with unpaid deposits will no longer be eligible for the pre-order price and will instead need to pay the full amount. There are currently 3 unpaid deposits, messages are being sent out to confirm whether or not those deposits will be arriving.
Also as mentioned, any pikes remaining after the close of pre-orders will be available on a first come, first served basis for
$275
.
--------------------------
UPDATE January 7th 2019
--------------------------
Pre orders are now officially closed
, thanks to everyone who signed up, the machine shop are currently working on finishing up the run and then they'll be shipped to me and then to you
I'll send out messages/emails about the rest of the payment and shipping costs etc. when the time comes
--------------------------
UPDATE January 29th 2019
--------------------------
The pikes are finished and have shipped! They are expected to arrive this weekend so I will start boxing them up, calculating shipping costs and starting to send out final payment requests/address confirmations so keep an eye out
Also as mentioned, any pikes remaining after the pre-orders have will be available on a first come, first served basis for
$275
. I will make a separate post about that when the time comes as I know there are several people asking about them.
Here's some boxing up pics from the factory to whet your appetites
Sign Ups
--------------------------
1. tomleech - SHIPPED
2. roygilsing - SHIPPED
3. Trooper_trent - SHIPPED
4. halliwax - SHIPPED
5. E Williams - SHIPPED
6. khal1993 - SHIPPED
7. DylsNyls - SHIPPED
8. russellsch - SHIPPED
9. Praetorian24 - SHIPPED
10. Brodie53 - SHIPPED
11. Jamesfett - SHIPPED - Slot gone to ECOLI
12. jkno - SHIPPED
13. Inquisitor Peregrinus - Deposit not paid, slot transferred to FuzzyWampa - SHIPPED
14. propfactory - SHIPPED
15. enaswede - Slot gone to Jamesfett - SHIPPED
16. Kurtyboy - SHIPPED
17. GOTH-3Designs - SHIPPED
18. Kerberos23 - SHIPPED
19. [forcepike.net] Brad93 - SHIPPED
20. Cyberblock - SHIPPED
21. Hoda - SHIPPED
22. Whiskey - SHIPPED
23. Saranac - SHIPPED
24. [Off-site] Kyle Kaufmann - SHIPPED
25. dcc_clone - SHIPPED
26. [forcepike.net] Keller - SHIPPED
27. [forcepike.net] FacelessM - SHIPPED
28. Portumac - SHIPPED
29. Stormshadow - SHIPPED
30. DarthMac76 - SHIPPED
31. Desert Rat - Deposit not paid by close of pre-orders
32. JakeV - SHIPPED
33. ShadowWraith - SHIPPED
34. ShadowWraith (brother) - SHIPPED
35. glottis - SHIPPED
36. HighlanderFX - SHIPPED
37. buddyJones - SHIPPED
38. JohnnyB - SHIPPED
39. xcelsior - SHIPPED
40. Don93 - SHIPPED
41. Peter Buckholtz - SHIPPPED
42. xwingercrash - SHIPPED
43. [forcepike.net] can-tala mclaren - SHIPPED
44. Stormshadow - SHIPPED
45.Tyger - SHIPPPED
46. pnag - SHIPPED
May the Force be with you!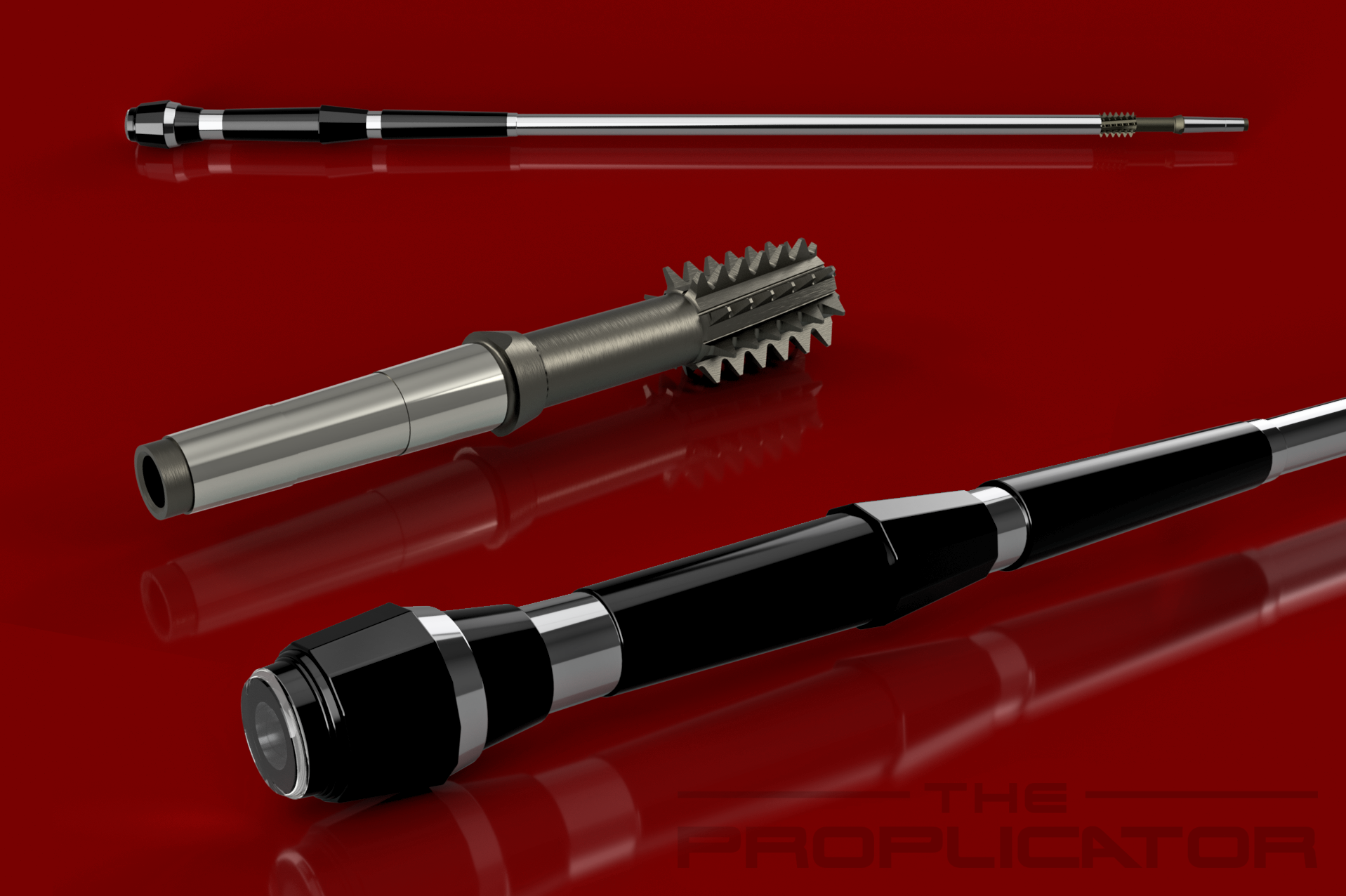 Last edited: