Hey all,
A while back I had started on a "Star Wars Cop" kind of joke costume. Ran into difficulties with finishing up the helmet, and it's kind of been put on the back burner for a bit, thought I'd post some of the pics of WIP and what I did finish; the Riot Shield, and some work on the helmet.
Beat up Riot shield I actually bought at an army surplus up the road from dragon con a few years ago. replaced the crummy cotton strap, and moldy padding with some foam, and part of a riggers belt (the clip at the top of the belt, actually lets me hang the shield from a single point sling, and let it dangle at my side, if I need my other hand free for something, or just to rest my arm)
white base-coat, with lettering, logo, and clear parts masked off + black spray paint = silly star wars riot shield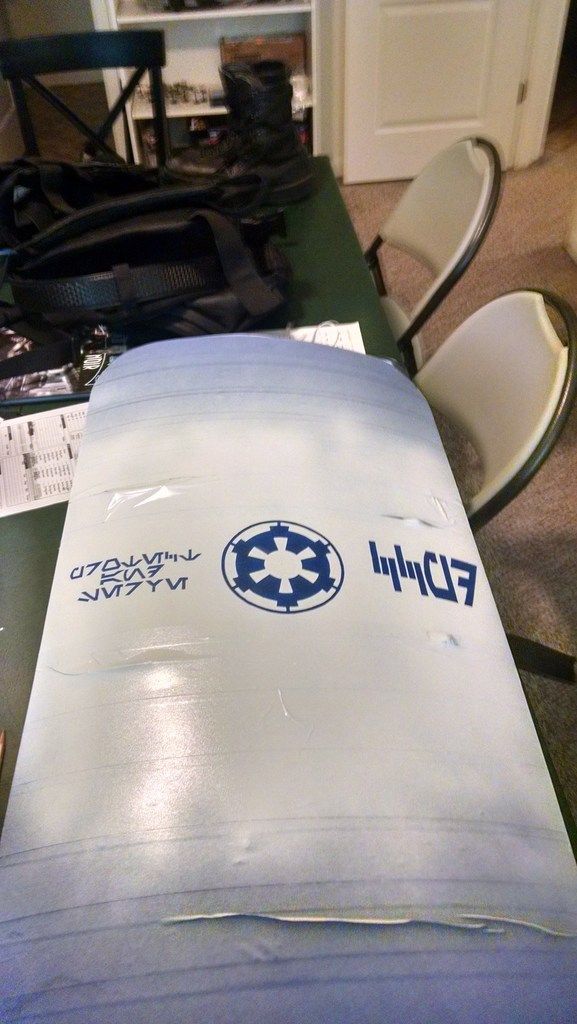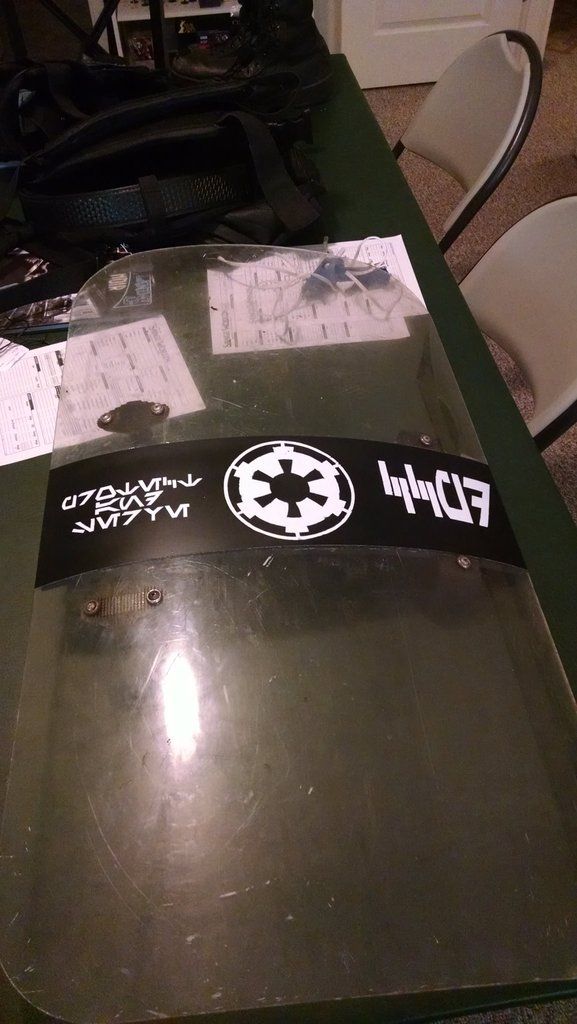 and the helmet. got the electronics sorted, but the face mask portion was warped, and would scrape off any paint I put on the helmet. so, will ultimately need another one, or to fix this one somehow.
(Clicky the little picture to see the video of the lights going)