First off I'd like to thank Darthelk, it was his vid on youtube that inspired me to have a go at making working wrist blades.
I started off by making the gauntlet base, I made a form out of an old milk carton, cardboard and parcel tape ( again I can't take credit for this idea, but I can't remember who posted it originally).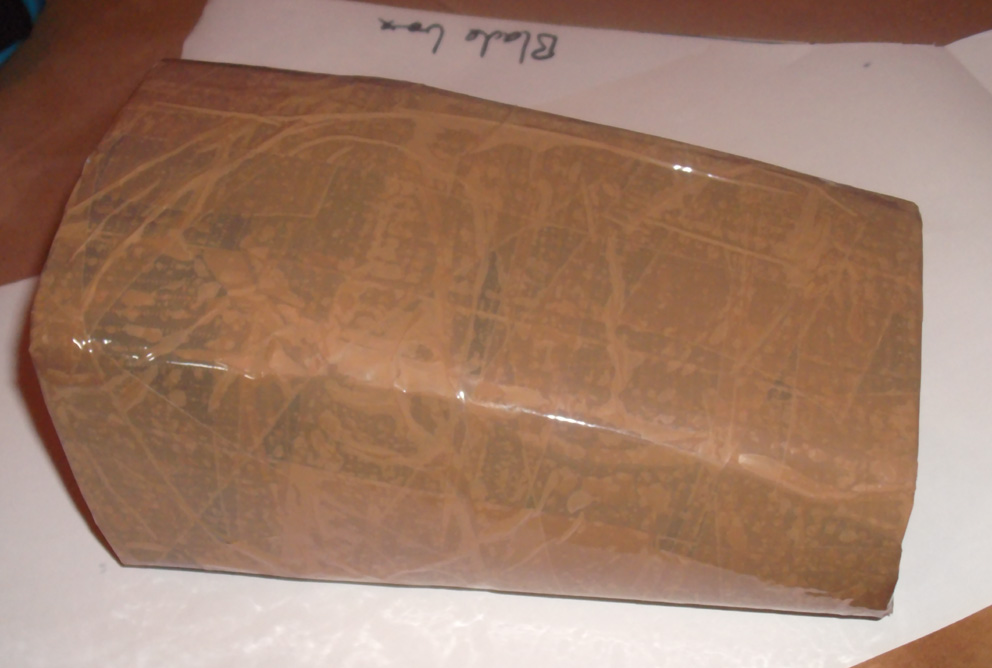 I waxed the form up, then used a couple of layers of Jesmonite to make the shape, the form was then removed. I added another layer of Jesmonite resin after this pic was taken, then sanded it down a bit, this gave a worn/corroded look which is what I eventually want for all my armour.
I used a DVD eject mechanism for the working parts, I removed everything that wasn't going to be needed, this left me with the tray, the plastic casing and the circuit board. The tray and casing were cut down and bolted back together, they would have been too wide otherwise.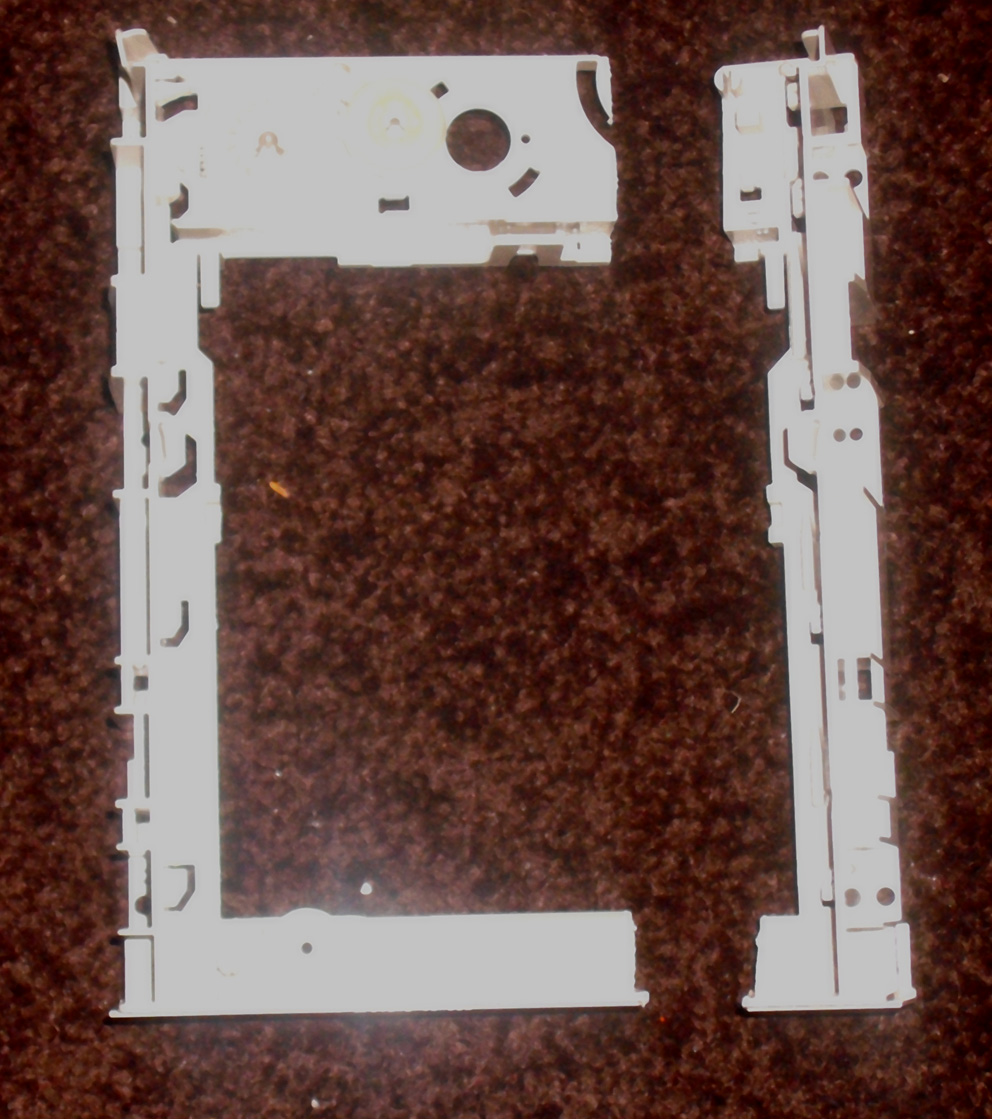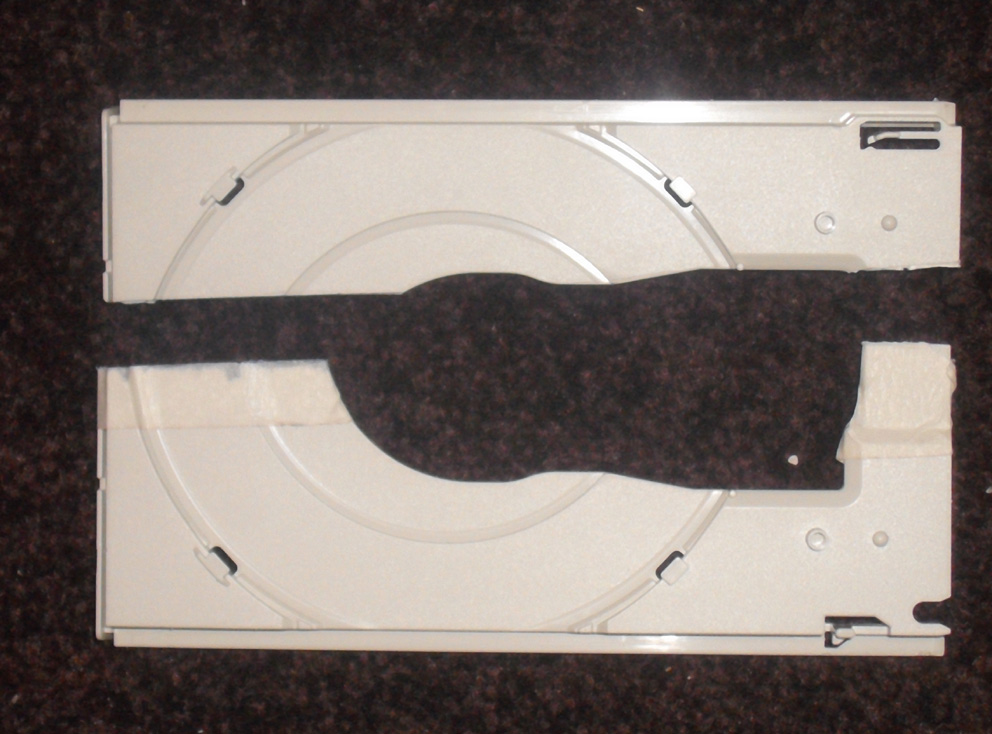 The circuit board was cut to fit and 2 wires were soldered to the motor terminals.
The next job was to make a bracket for the rear of the blades, I used a metal piece from inside an old computer and cut it to fit; I hate working with metal, but this thin stuff's pretty easy.
To hold the blade mechanism to the gauntlet I used some metal brackets I found in my spares box and bolted everything together.
For the blades I used some scrap plastic, I think it's normally used to make good round new double glazed windows. One side has a hard white coating, the other is some sort of foam; anyway it seemed strong enough and lightweight and it's easy to shape. The blades were bolted to the bracket at the rear and a small screw was used at the front to hold them to the DVD tray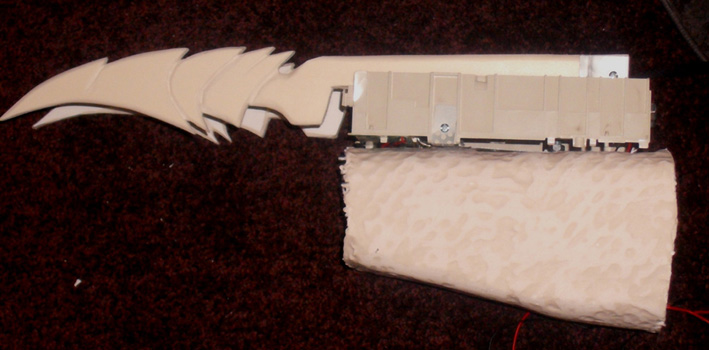 the whole thing bolted together... the blades need removing for final sanding and then I can start adding the details on the outside.For my first attempt I'm pretty happy with it, here's a link to a short vid showing them working
www.youtube.com/watch?v=rP0zsZhvajY
Hope the link works, I've never used youtube before.
Last edited by a moderator: