Master Member
RPF PREMIUM MEMBER
Hey all, I wanted to show off one of these sabers.
I picked it up in a trade - and I have an old connection to the maker. When I was younger, hitting up hardware stores for pipe without any skills
Tan Djarka
was very encouraging. I remember his personal website with some photos of the things he made - including a "dont try this" part where he carved up an obi wan grenade from rings of PVC
This hilt looks like he based it off an early Hasbro toy. I remember a tip from him that the early ones were close to the size of the prop and they got bigger as time went on.
It looks like he folded his own clamp too but I'm not sure about the bubbles. They dont look like loose things glued on which is how I used to do mine with bumpers..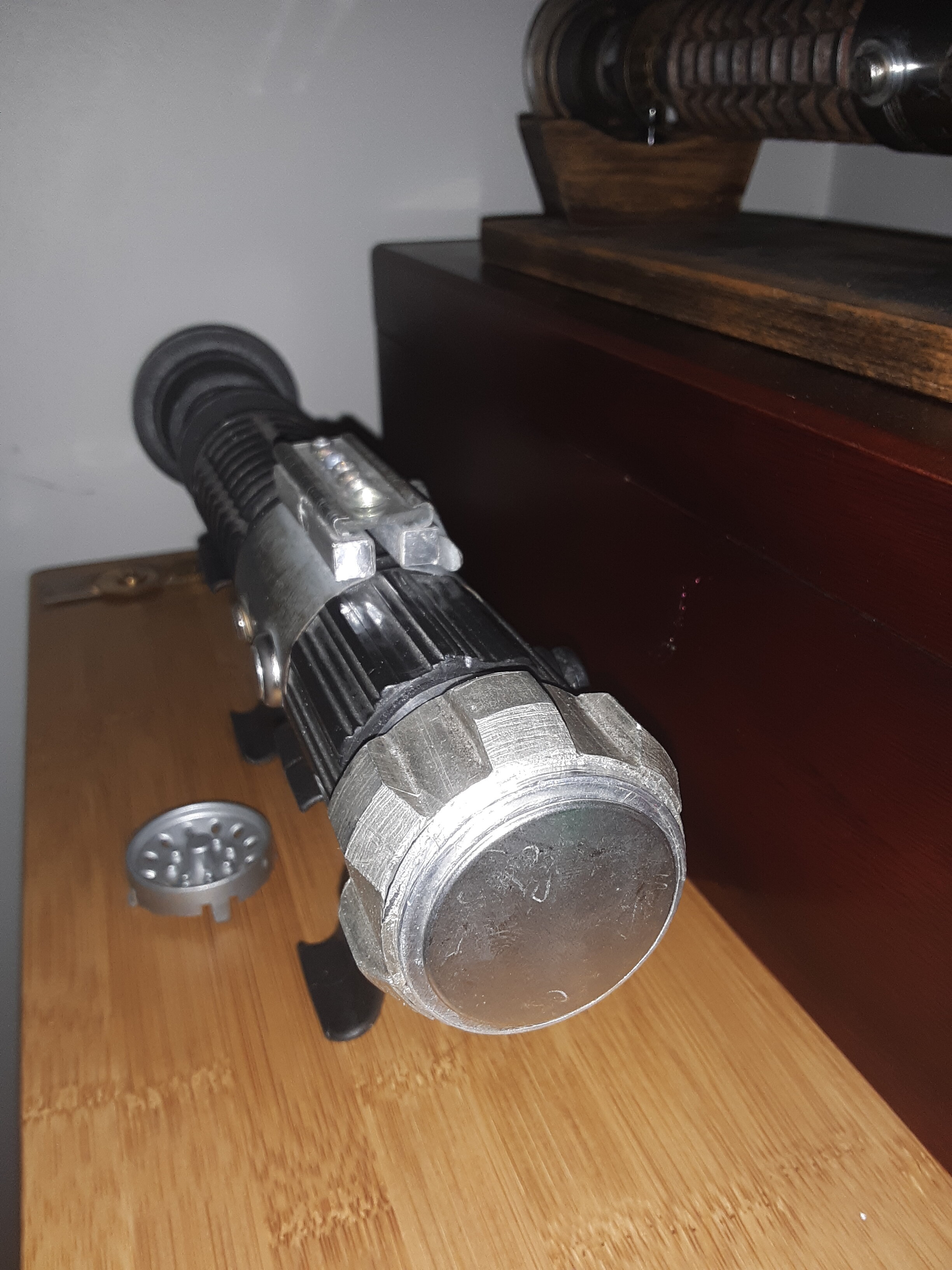 I'm very impressed with the paint job. I'm not good at using acrylics or weathering washes. The splatter pattern on the emitter is neat too. Looks like the pommel is scratch made too - this is a cool project and look at how similar it is to my real parts one at first glance!