I'm just going to edit this whole post.
I had some of my quills last night go to crap on me from frequent use of my bio. So I needed to replace/fix some of them.
I thought using weed wacker trimmer line would be a good alternative to making quills, but it doesn't come in black, it tends to be a little too round and can't be tapered very well. It's also fairly rigid. I've dipped a couple of pieces of the smallest size I could find (.065 inch) and it still seems too large. The Plasti Dip I'm using coats well enough but could still rub off with repeated use of a bio. If it came in a smaller size like .050 inch, that might work but I kind of doubt they make it that small.
So then I had an epiphany. Boondoggle. You can find it at Walmart, it comes in black can be cut easier into a tapered shape. It's really flexible too so there shouldn't be any worry of too many quills falling off as long as you super glue well enough. If anyone has used this method I'd like to know how it help up.
**UPDATE**
Alright, I picked up some boondoggle from Walmart (it came in a pack of a bunch of colors but cost $5) and attached some pieces to my mask. They are a little flat, but being flat helped to taper them to my liking. I think if you wanted to add some bulk to them to make them appear rounder, you could probably add some Plasti Dip to them. It would probably help to cut a long piece and dip it to see how the Plasti Dip fattens it overall and then cut it to size.
This is probably the cheapest and easiest method of getting quills on your mask.
**UPDATE 2**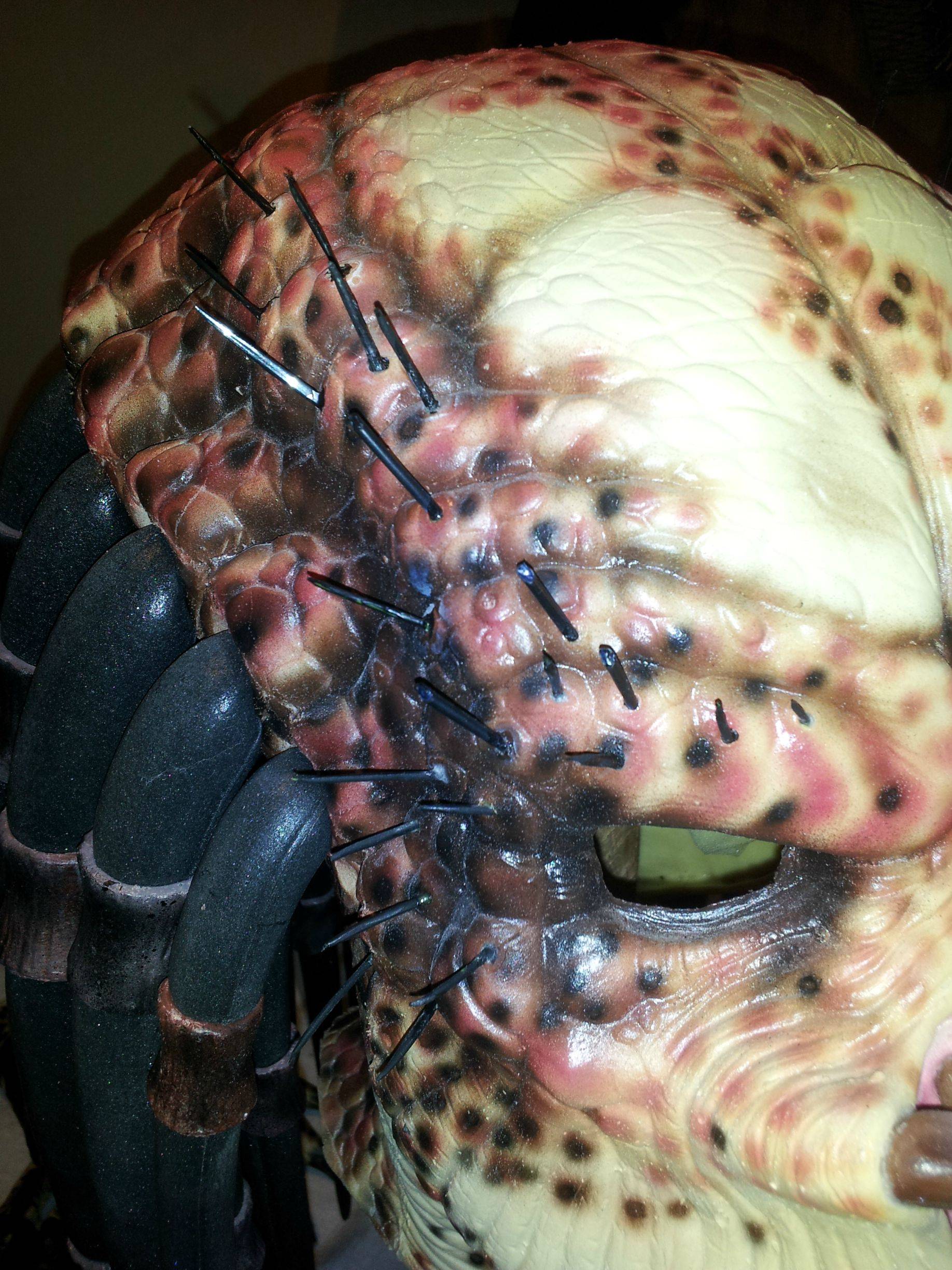 The quill that reflects the most light in this picture is made of boondoggle. The quill below it is made of trimmer line. As you can see the trimmer line isn't tapered hardly at all.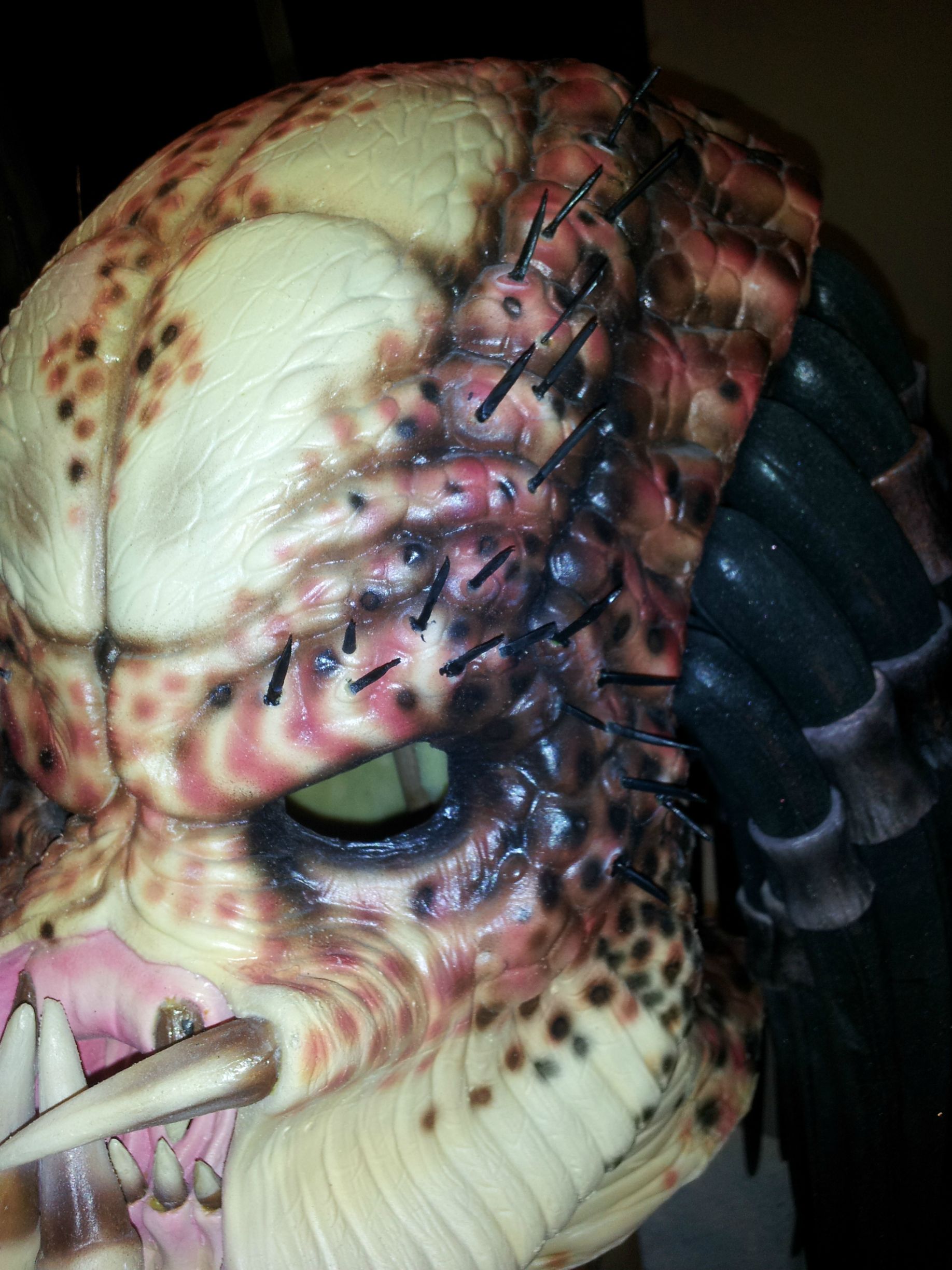 I didn't use too many made of trimmer line or boondoggle but they both held up to repeated removal and applying of the bio. The original quills that came with the mask look like synthetic grass covered in Plasti Dip.