For a little update on this, look at page 2
Hello everyone,
I've got a little WIP thread for you to take a look at. It's just a little project that I've been putting together over the last few evenings, as a bit of a change from the
Flash Gordon Rocket Cycle
I'm currrently working on during the day.
In the last series of Doctor Who, there was a mysterious piece of the Doctor's police box that was pulled from a crack in "space?" (The specifics are a little hazy and confused!)
Anyway, here's a screencap
And here are a couple of WIP shots of the pice I've put together. Before and after a bit of blow torch action.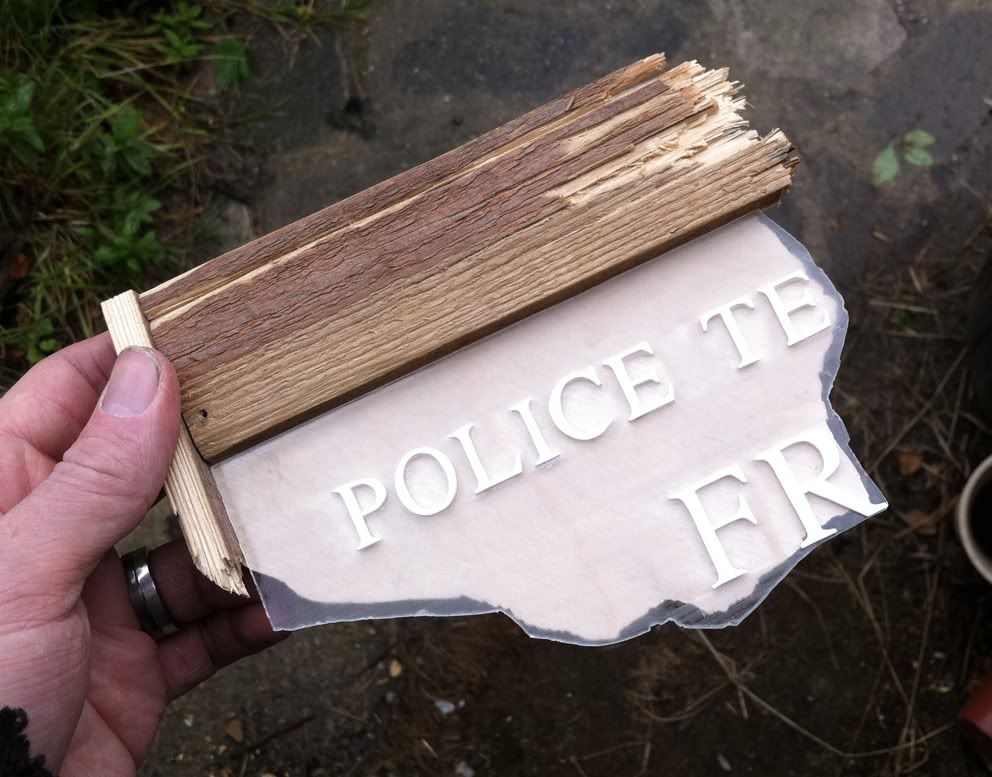 I've cut the letters by hand with a scalpel and dichlo'ed them onto the acrylic. I then sprayed the plastic part with a white primer, then made a quick mould.
I'll update soon with some pics of the mould and a first casting.
Thanks for taking a look!
Last edited: