Sr Member
RPF PREMIUM MEMBER
Yes, this is yet another HAL 9000 faceplate thread, I'm afraid. There are quite a few going on here right now, but they all seem to have generally different focuses, and I didn't want to keep adding my own comments hijack-style to other people's.
Anyway. Basically I'm aiming for as screen-accurate a replica as I can make, matching the HAL brain room sign I made a little while back. I'm basing my work on the ludicrously detailed research I did on the original movie HAL 9000 faceplates, published in the link below:
HAL 9000's faceplates
The basic parameters I'm using for my replica are:
- Must look as close as possible to the film props.
- Will not contain an actual Nikkor 8mm
f
/8 lens. This may seem to contradict the previous goal, and of course it does. However, those lenses typically go for £1000-$1300 USD each, and I can't justify the expense at this point.
- While my replica will contain a fake 3D-printed lens, it will be modelled as closely as I can afford to the real lens, particularly the sizing. So if I come across an affordable Nikon lens somewhere down the line I can drop it in.
- I'm not concerned about attempting to replicate the construction methods used for the original props. I'll therefore use modern construction methods and materials, so long as they look reasonably convincing on the outside.
- I'm going to light it, since the red glow is essential to the look of the piece. But I'm not going to add speakers and audio players at this point.
So - hope this latest addition to our current glut of 2001 prop replicas is of interest to someone!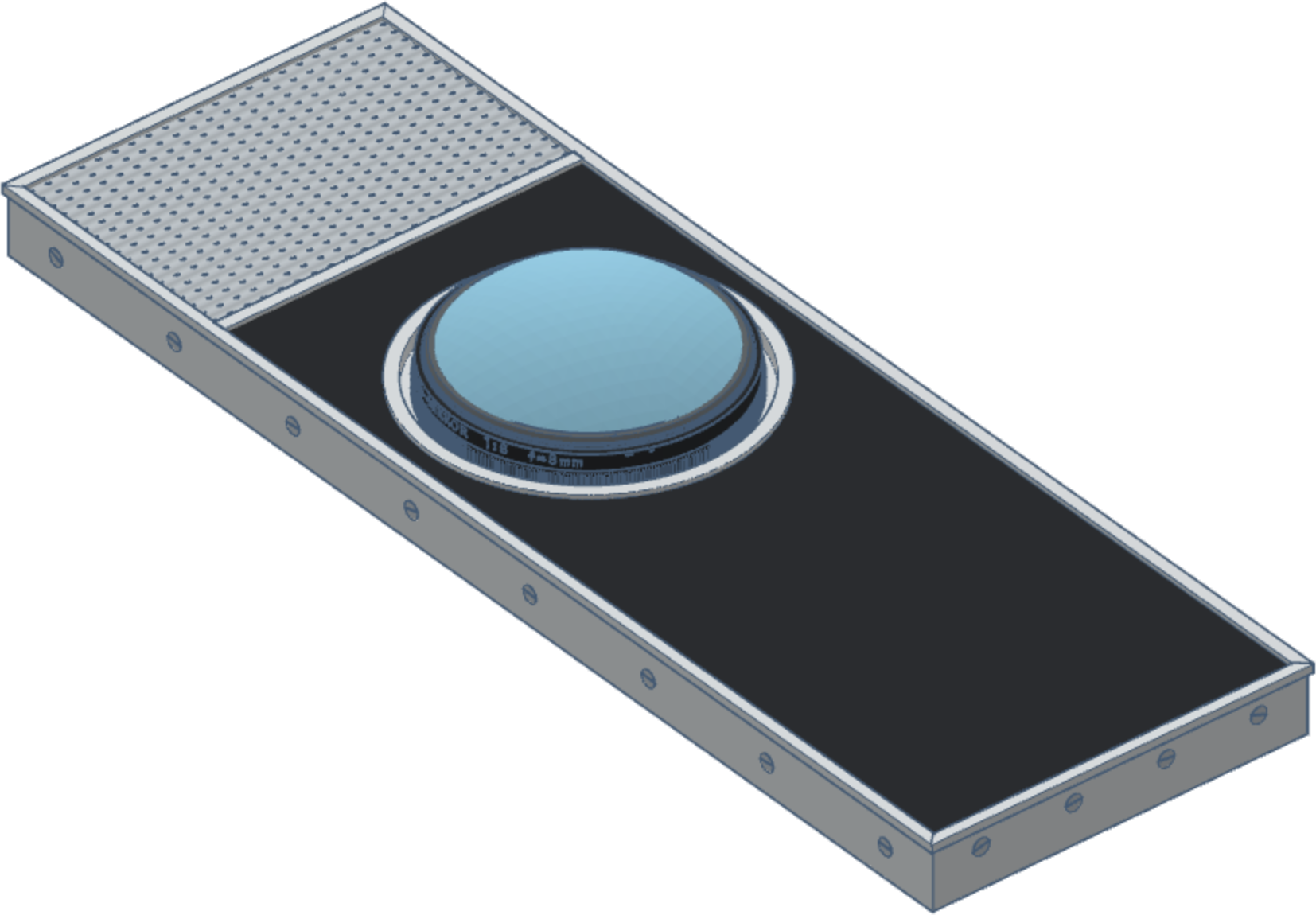 Last edited: