First off Indy's S&W 45 from Raiders. I wanted this to look really beaten up, like he did at the end of the movie.
Second, Leon's mothers defender from BLADRUNNER. I'm thinking I should weather this a bit, thoughts?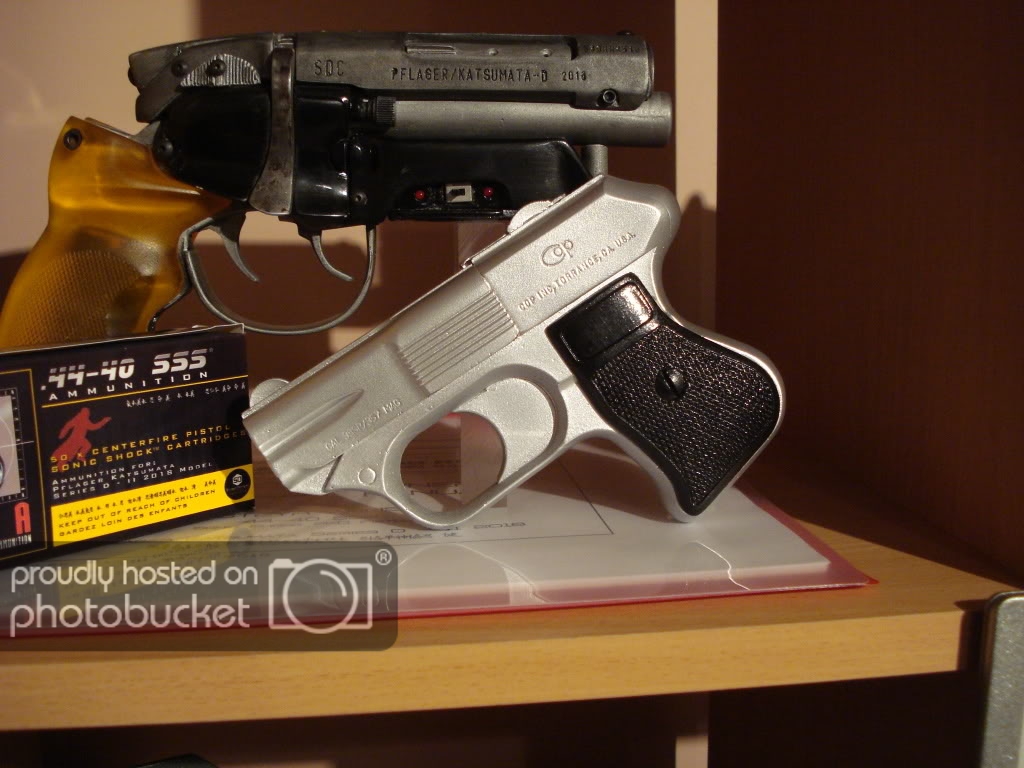 Third, Captain Jacks Webley MK-IV from Torchwood. Weathered I hope, like it's been in constant use by an immortal since WWII.
Fourth, a not so real life Sandman Deep Sleep gun. I'm also on the fence on if I should weather it.
Thanks for looking,
Neil.
Last edited by a moderator: