I just successfully pulled my first urethane mold off of the plug and I have a few questions.
1.
I used Sharkthane FlexPro 60-20. The plug was 20lb foam painted with primer. Although I waxed the plug and sprayed it with PVA some of the primer still stuck to the urethane.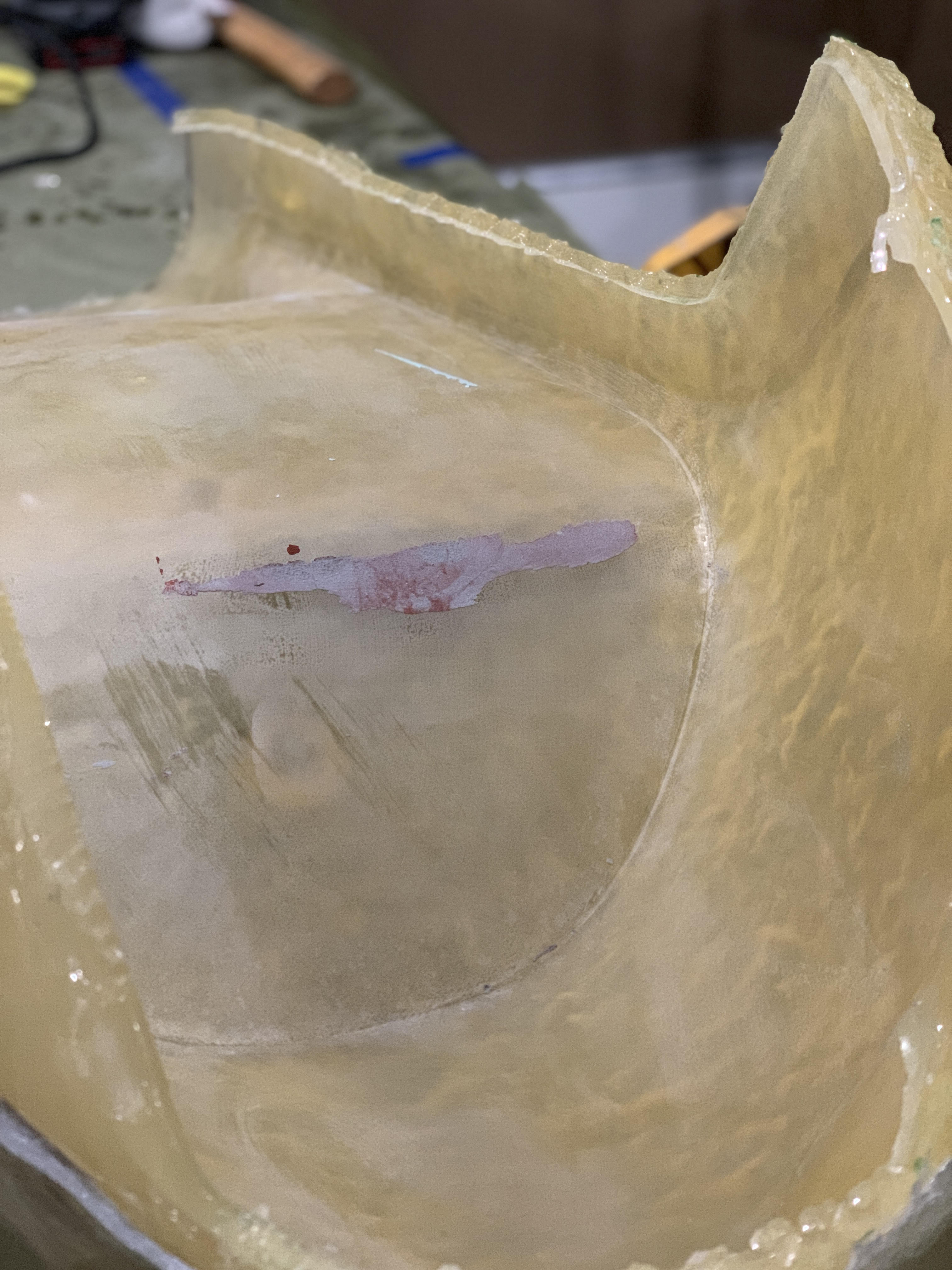 What's the best way to remove the primer from the urethane without marring the surface? It's not easily picking off and I'm afraid to use any tools that could gouge the mold. I'm wondering if something like Goo Gone or Mineral Spirits will help separate the primer's bond but not hurt the urethane?
I used an automotive aerosol primer from the auto parts store.
2.
What's the best way to prep / smooth the surface of the urethane mold before I coat it with mold release? Although the plug was polished pretty fine the mold has a light texture to it.
3.
I can feel that the mold is lifting a little bit off the fiberglass mother in some places. Can I use some sort of mild adhesive between the mold and mother to ensure that the urethane is where it's supposed to be?