Well I have been wanting to do this for a while now so I went through my library of Pepakura files and came across this wonderful file by Dungbeetle. In an effort to try non toxic material I decided to use up some Smooth-cast 300, I built this very cool Judge Dredd helmet and then started to harden it with the resin. This is my progress so far.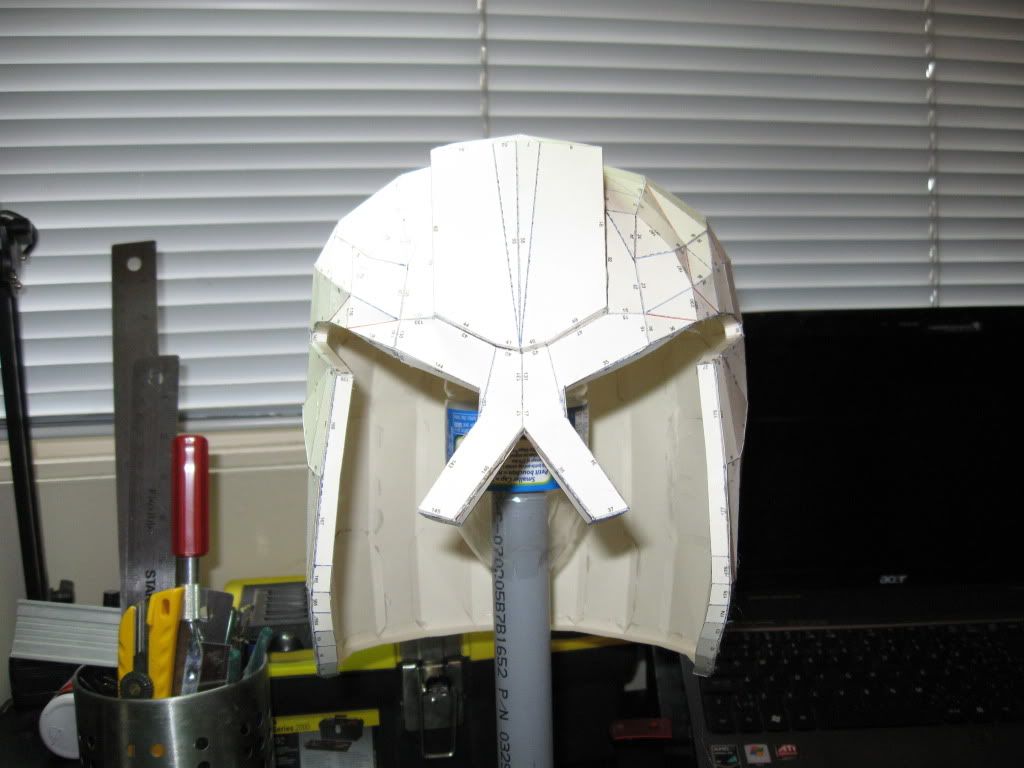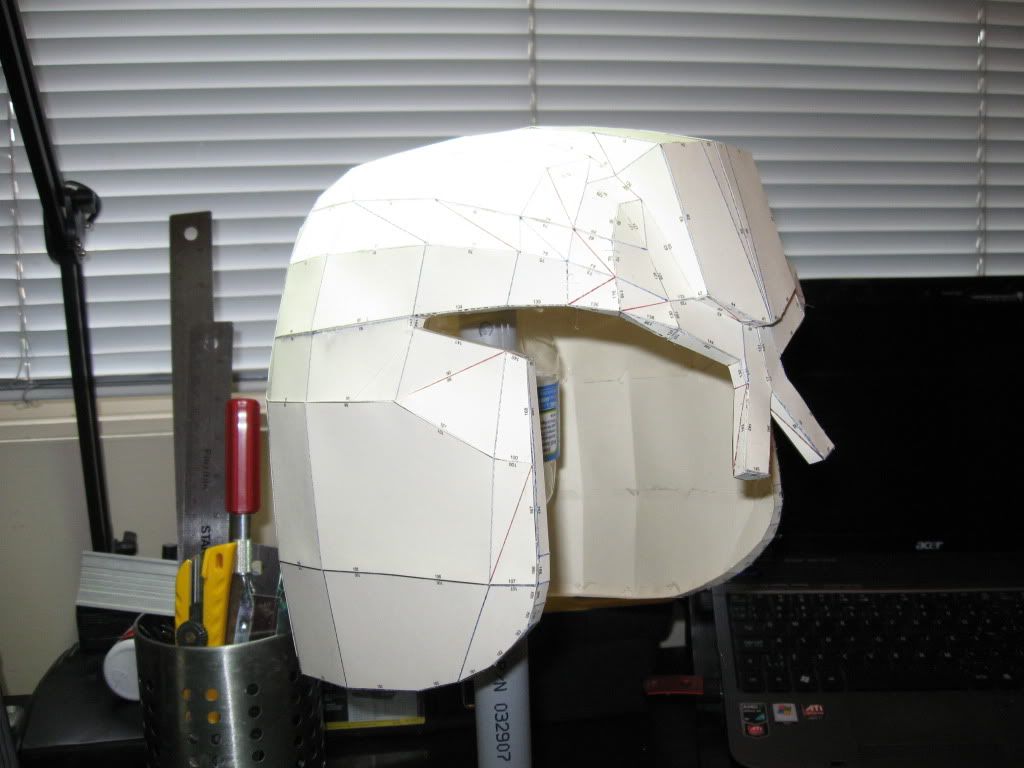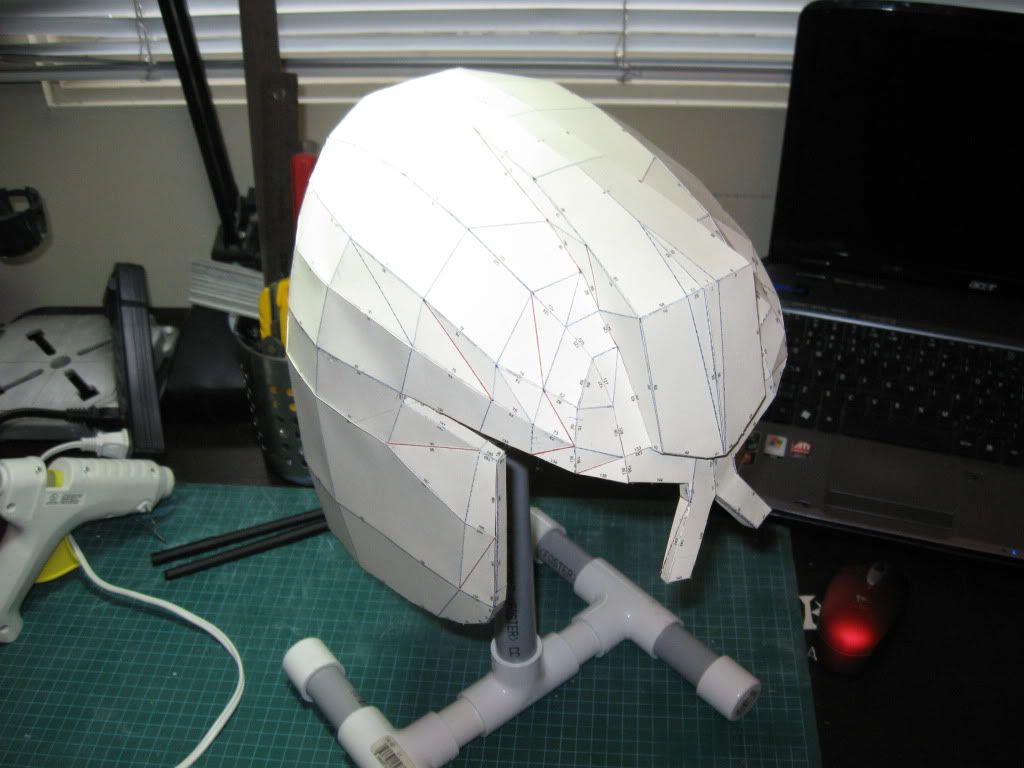 After a coat of Smooth-cast on the outside and a slush on the inside. Tomorrow I will lay in some fiberglass cloth and then begin the Bondo work.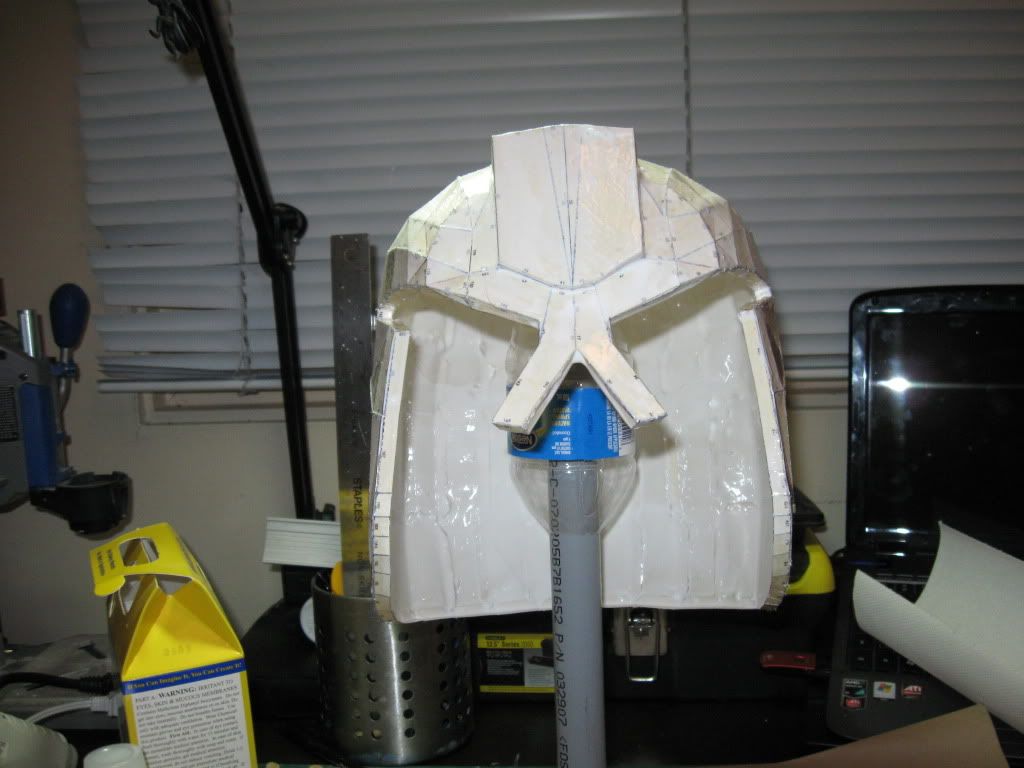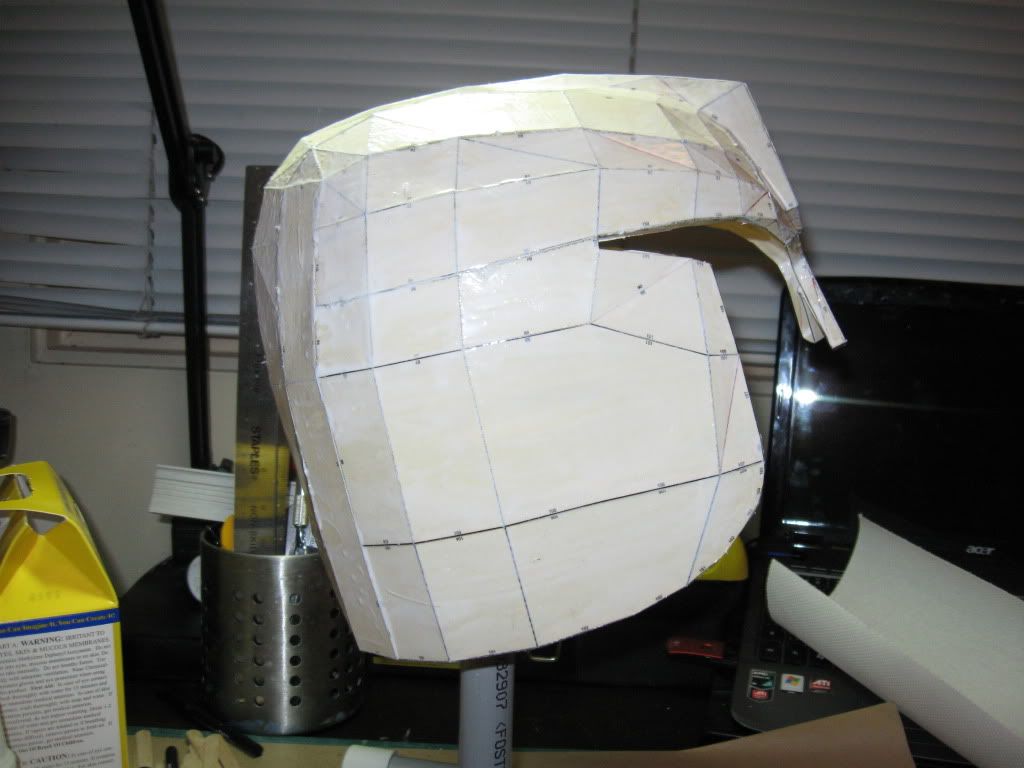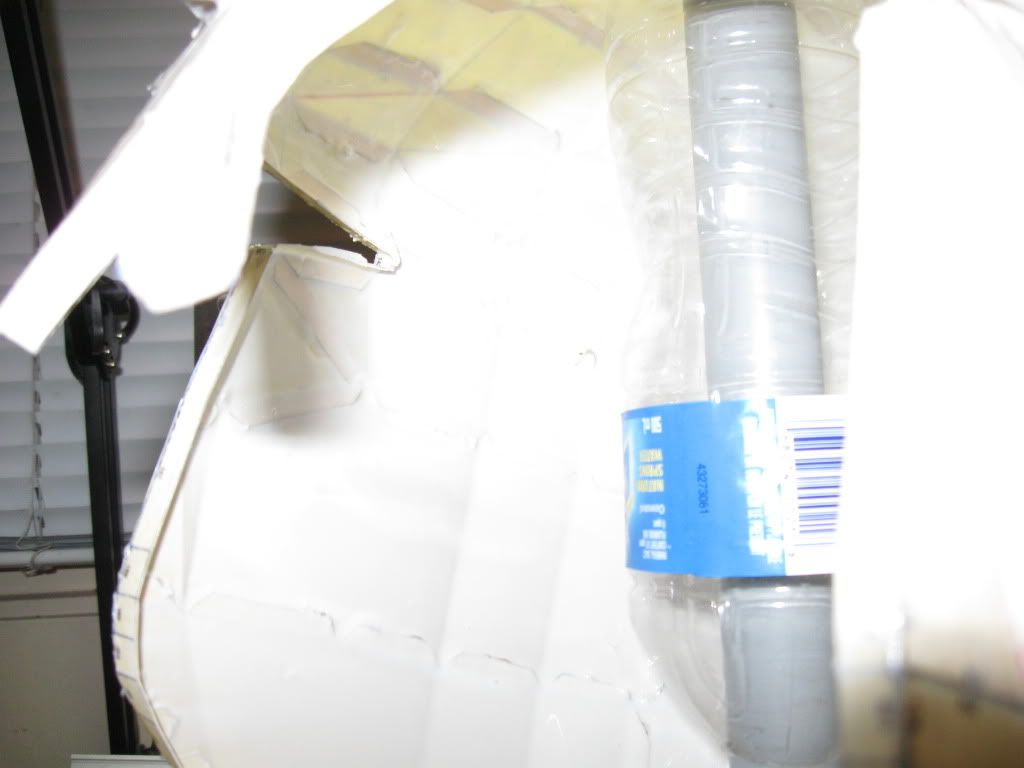 I welcome your comments and suggestions.
Thanks
Richard