Well this took way longer than expected, sorry about that. not an easy or quick paint job.
i think i found accurate colours for the eye sockets and cheeks. humbrol matt wine no. 73 and humbrol matt ochre no. 83. i did several tests and photos with and without flash, i'm confident these are a close match with the ref i have.
i have fake power wires up to the head (blue n brown) and even an inventory sticker i found (not accurate and can be removed) and put it on the head base plate for the hell of it. lights are powered by a 3v twin AA battery pack which is inside the head.
the paint job is rough.....because the real one
is
rough,
there are so many little things that go completely unnoticed, like all the silver scratches , i though some of those were touch ups done at a later date but no they are on screen, you just have to look.
i have included the dent on the front cheek (its left) the dent on the rear and the paint blob on the rear side (its right) also a piece of black elastic holding the fake wires up against the neck, third rung down....again present on the real one.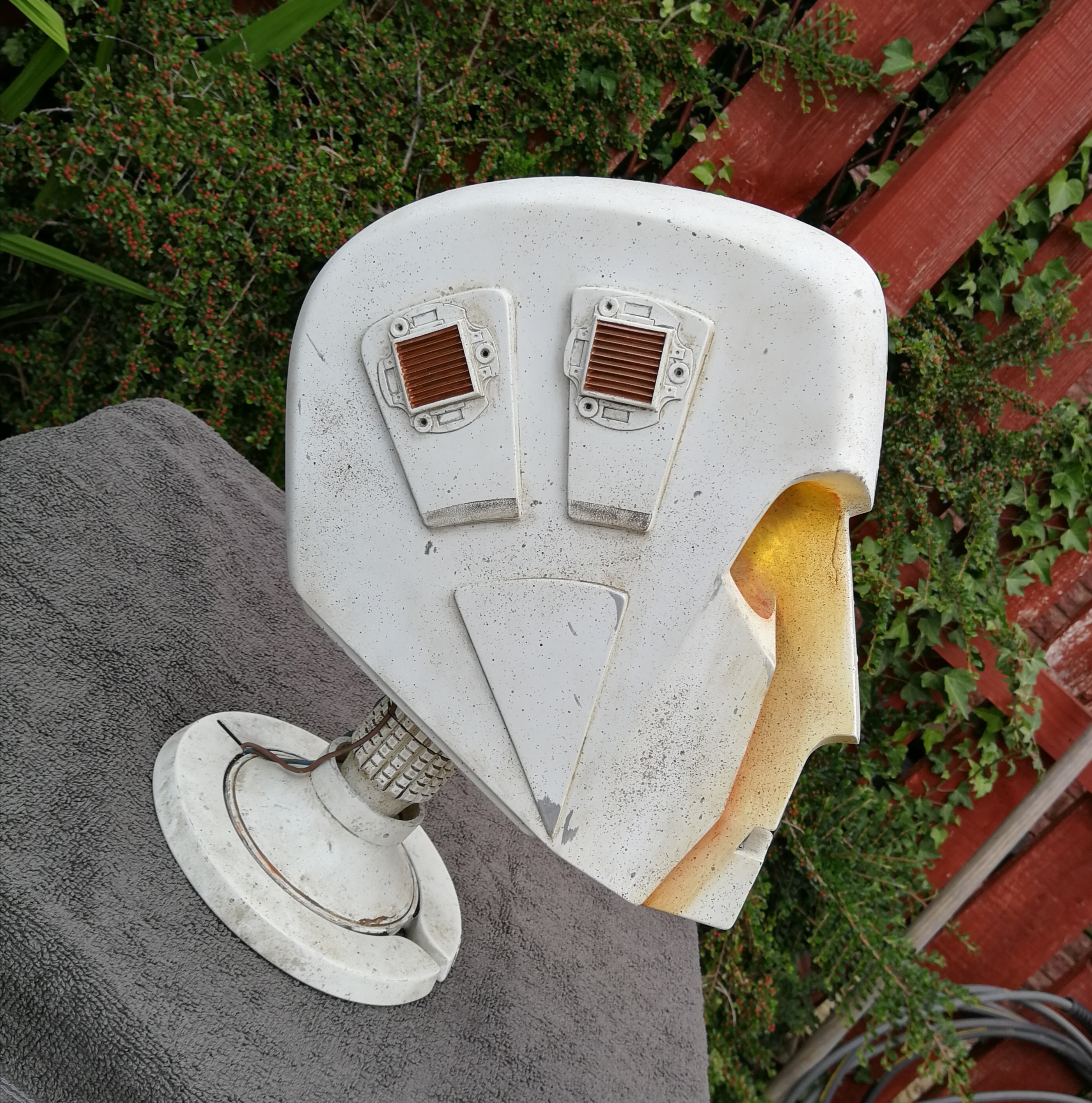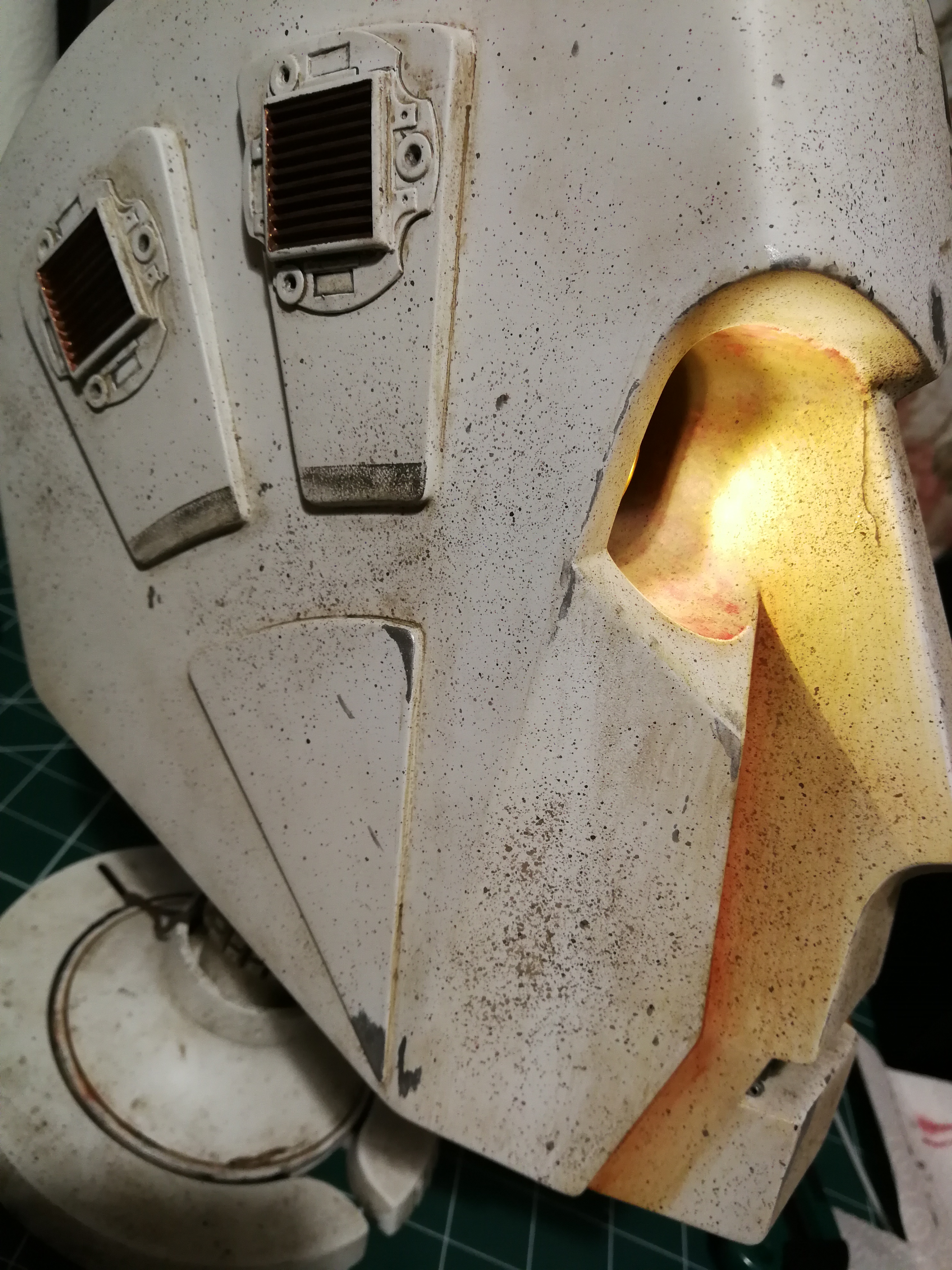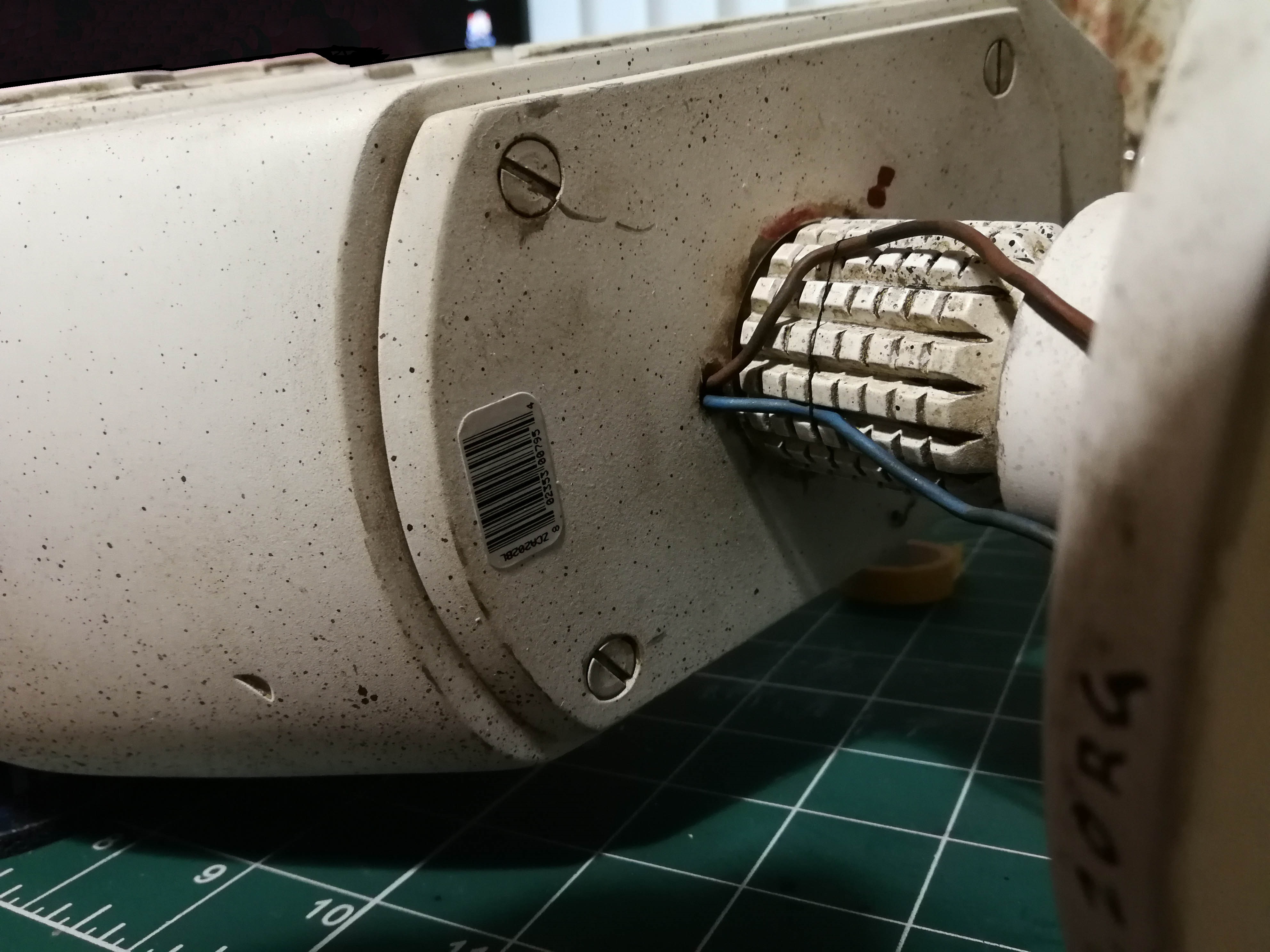 original for reference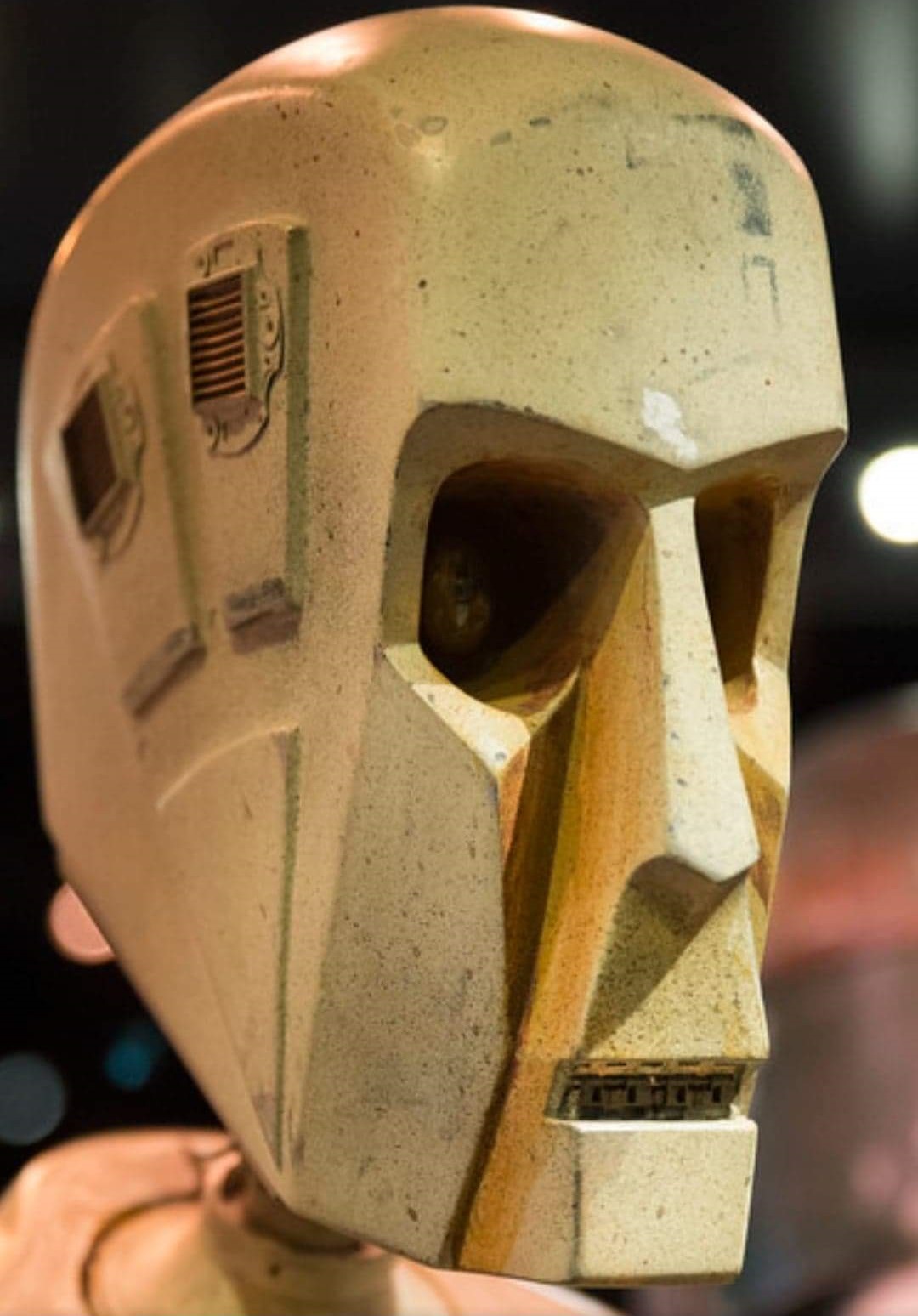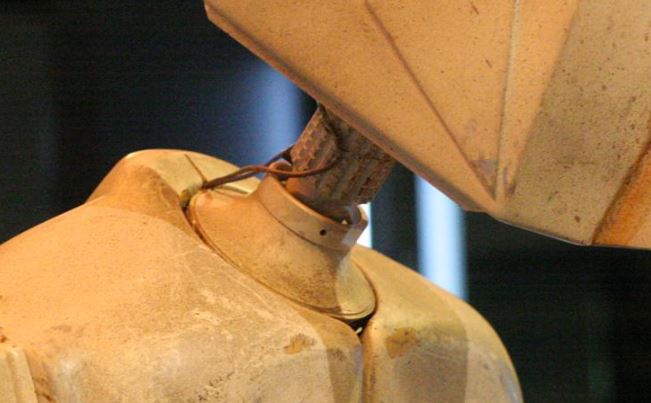 build thread here
Hello peeps, It's a new year and a new decade so i better get a new droid head done, it's a re deux of one i had done many years ago but a completely new sculpt. i have sufficient new reference to realistically get pretty close to the real one in my opinion. i won't do another 8-d-8 ,this is...
www.therpf.com
can i put my feet up now?
z
Last edited: