Finally finished my viper helmet after a a couple of months hard sculpting and mould making so I thought I'd post a few pics of the process and the finished piece.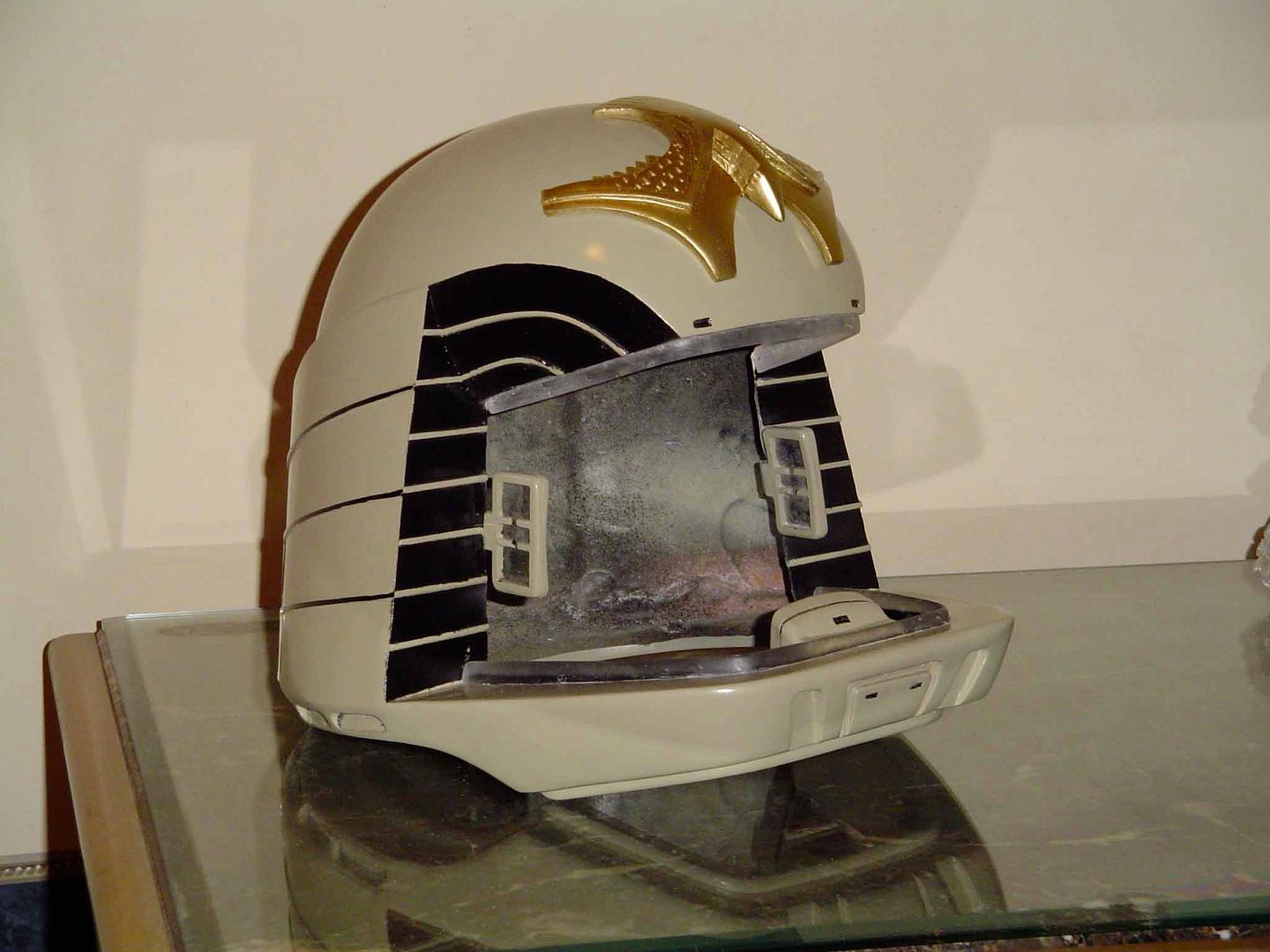 Started out with a few profile shapes glued together .The top domed section was blocked in with florists foam and sanded to shape before being coated with a layer of fibreglass.
The smooth rear section was added by laying fibreglass onto a sheet of thin PVC sheet and wrapping it around the forms until the fibreglass had set-peel off the PVC and voila,a nice smooth bit of fibreglass with a nice even curve.The dome section was smoothed out with a few skim coats of body filler applied with a hacksaw blade to give a nice smooth curve and sanded down smooth.
The chin peice was added next using florists foam and fibreglass
Side pieces were added with body filler,using the PVC sheet method again to get a smooth curve.
Final details were added and the mould was made.I built the mould to allow conventional fibreglass layup but I also wanted to try and rotocast the helmet so I'm currently building a rig to test that idea out.
Finally the galactica crest was sculpted and the microphone,speakers and clear components were made and moulded.
The first one I made was for a charity auction at a galactica convention so I'm currently working on one for myself which I'll add lights to to add that finishing touch.