Hi, I have a question that intrigues me. Looking at the footage of "A New Hope", where I know that the 5 footer model with 3 landing gears was used, I noticed that in one scene, where the few remaining Rebel ships are fleeing the Death Star moments before the explosion, under the Millennium Falcon there are two protuberances, which would correspond to the boxes added later for "The Empire Strikes Again" in order to add two more legs.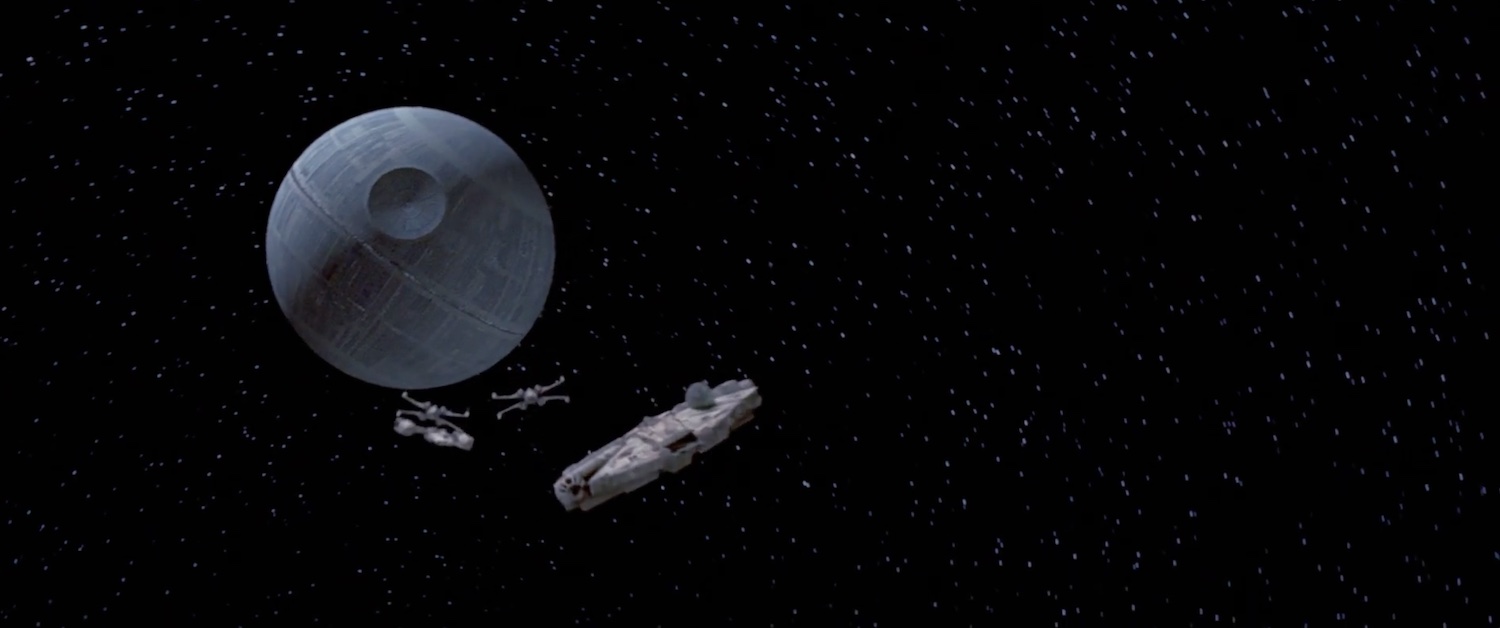 As a test, I photographed both the Bandai 3-legged model (1/350 scale, vehicle series) and the 5-legged model (also Bandai, 1/144 scale), in the same position of the movie scene, and I compared them.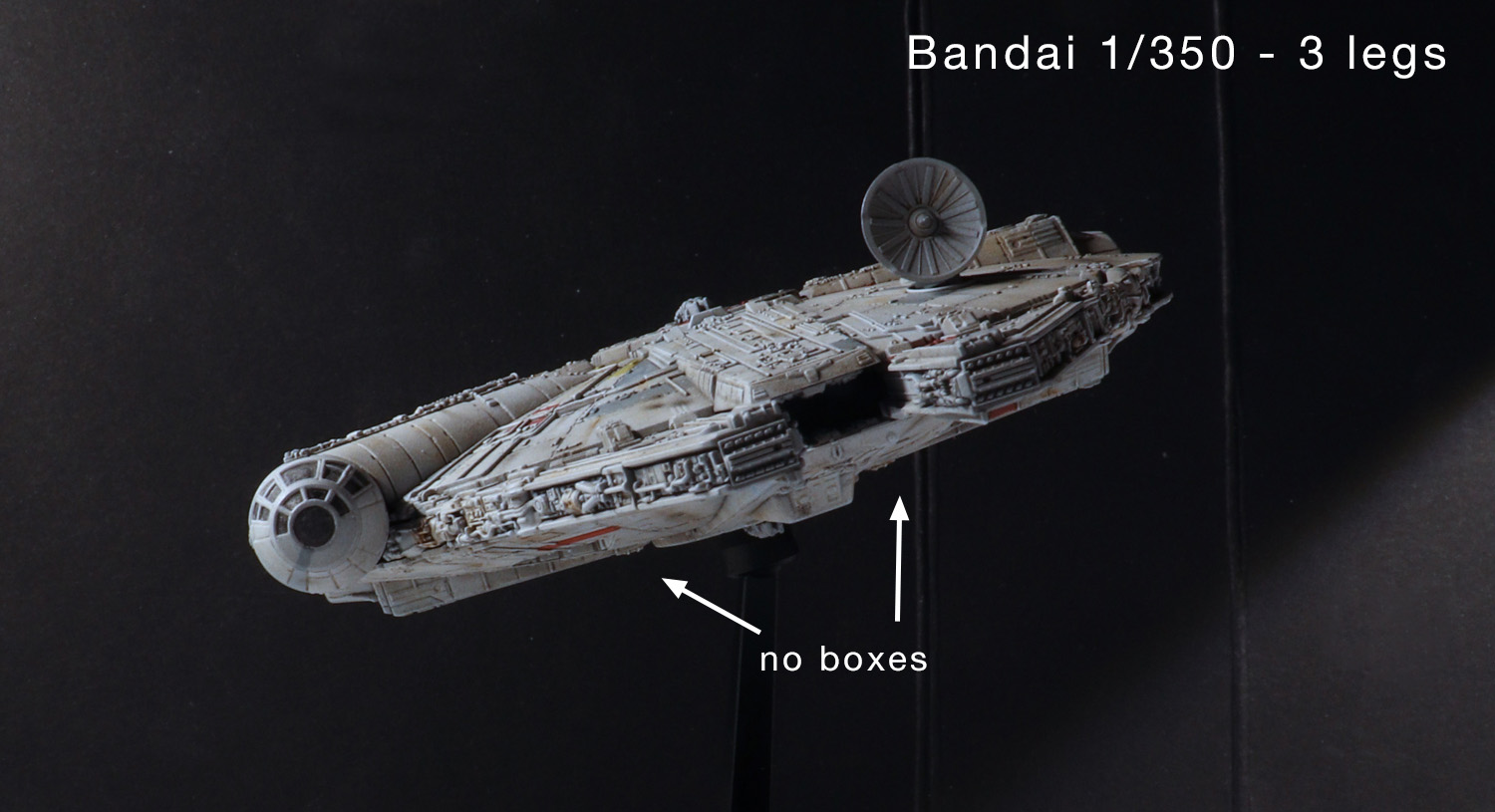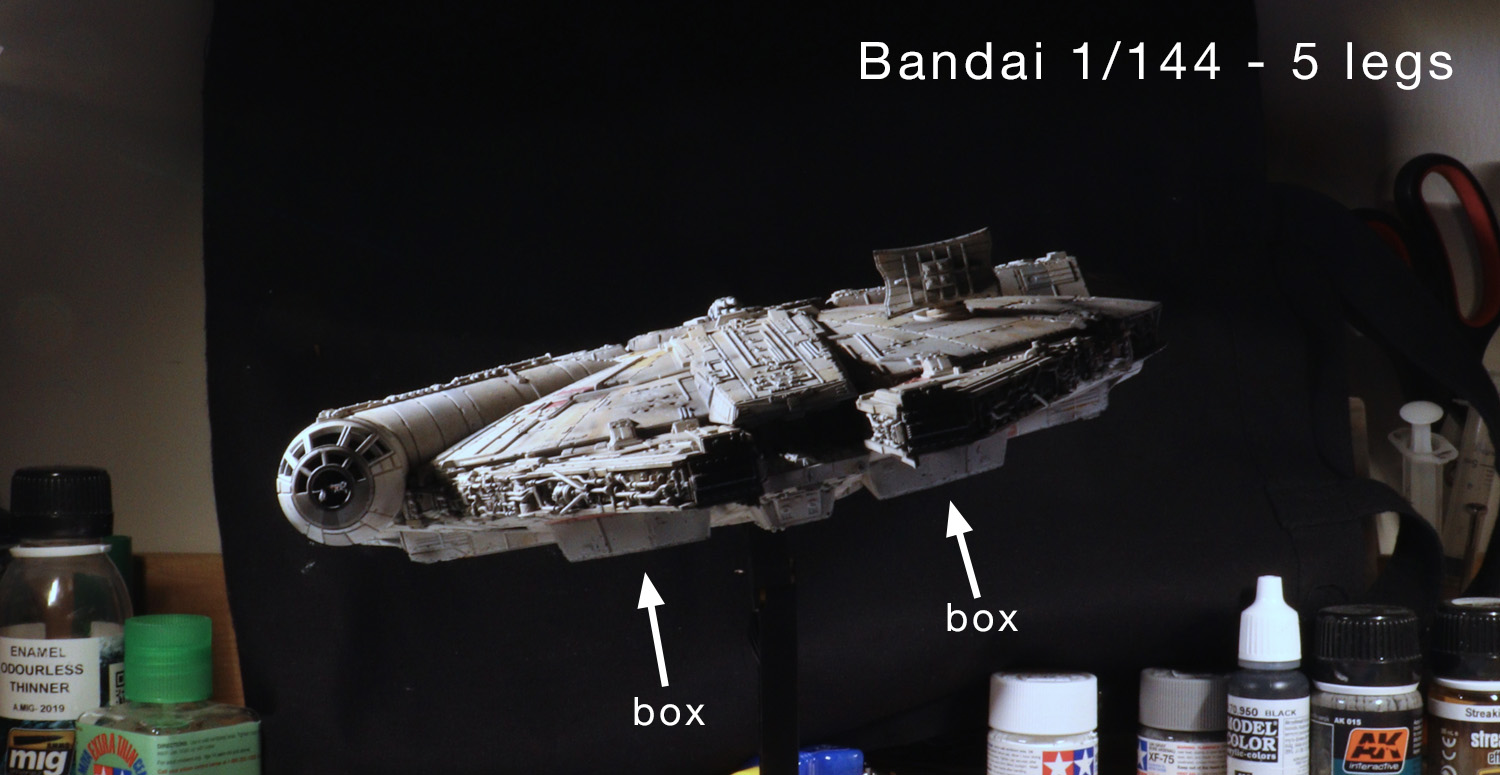 It seems to me that the photos confirm that it would indeed be the modified model for TESB... but how is this possible? Maybe an incorrectly edited scene from the 1997 Special Edition... Unfortunately I don't have the original VHS version for comparison.
Do you know if this has been mentioned anywhere before?
Last edited: