Sr Member
RPF PREMIUM MEMBER
I recently found this Model 7 in my basement (!) in a box of disassembled scopes.

I've had the 2 Jason 4x20 scopes for years

(the one w/ the return address label was mine taken to the Ranch when MR researched Boba Fett. The Nikko Sterling he took didn't match up)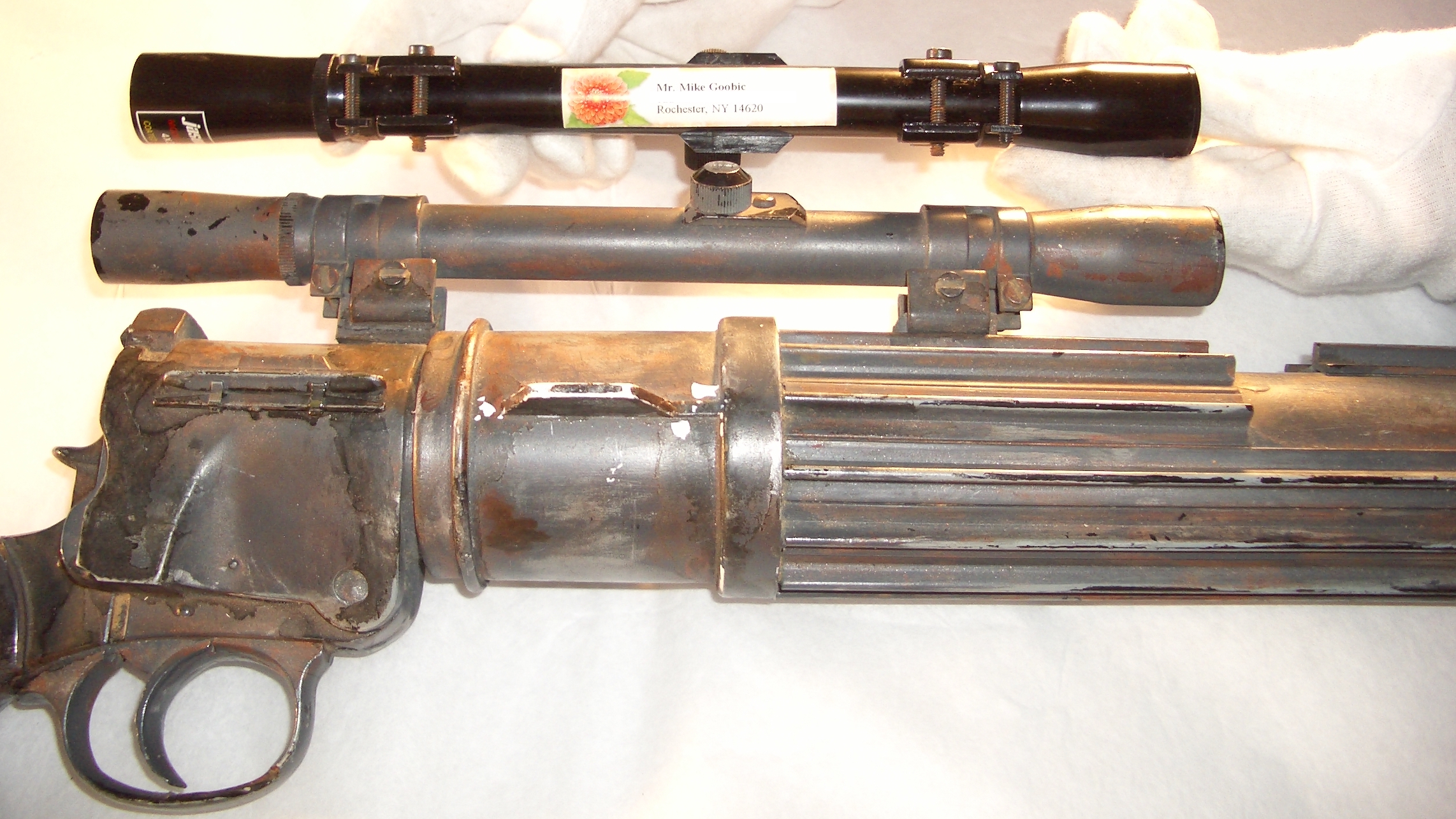 (I
have
read the exhaustive thread on TDH but still can't find what I have:
Blaster - EE3 Vintage scopes and scope ring types
)
When I received DEC's replica, I became confused. (black parts = from real scope as replacements)
His replica matches up w/ one of my Jason scopes, but not w/ the Model 7,
AND match up w/ the dimensions on the photo which were posted in '07.

Model 7 has a longer ocular than the replica & Jason.
The objective on all 4 are the same.
Model 7 & Jason have a locking ring of 8mm, DEC of 9mm.

Has anybody else come across this version before?
W/E caps: flat are wider than conical ones.
BUT
if the flat have the correct dimensions as that of an accurate 4x20 (brand X) could just glue them in place?

ALSO:
do we agree
that flat W/E caps were used on: crossbow, Dr. Evazan and the SE-14 w/ conical on both EE-3s
ANY help w/ measurements or clarification would be
most
appreciated.