Sr Member
RPF PREMIUM MEMBER
Well, I have been putting this off for some time but I am finally ready for a serious challenge. For me, I think the paint job on Slave 1 is one of the most difficult paint jobs out there in the Star Wars universe.
My goal is not to get crazy with replicating the real shooting miniature (which I am far, far from qualified to even try anyway), but just to improve on my previous build which was the Bandai version. This kit was painted with a mixture of Tamiya and leaving the already colored plastic alone. For my first attempt at this paint job, I think it turned out okay: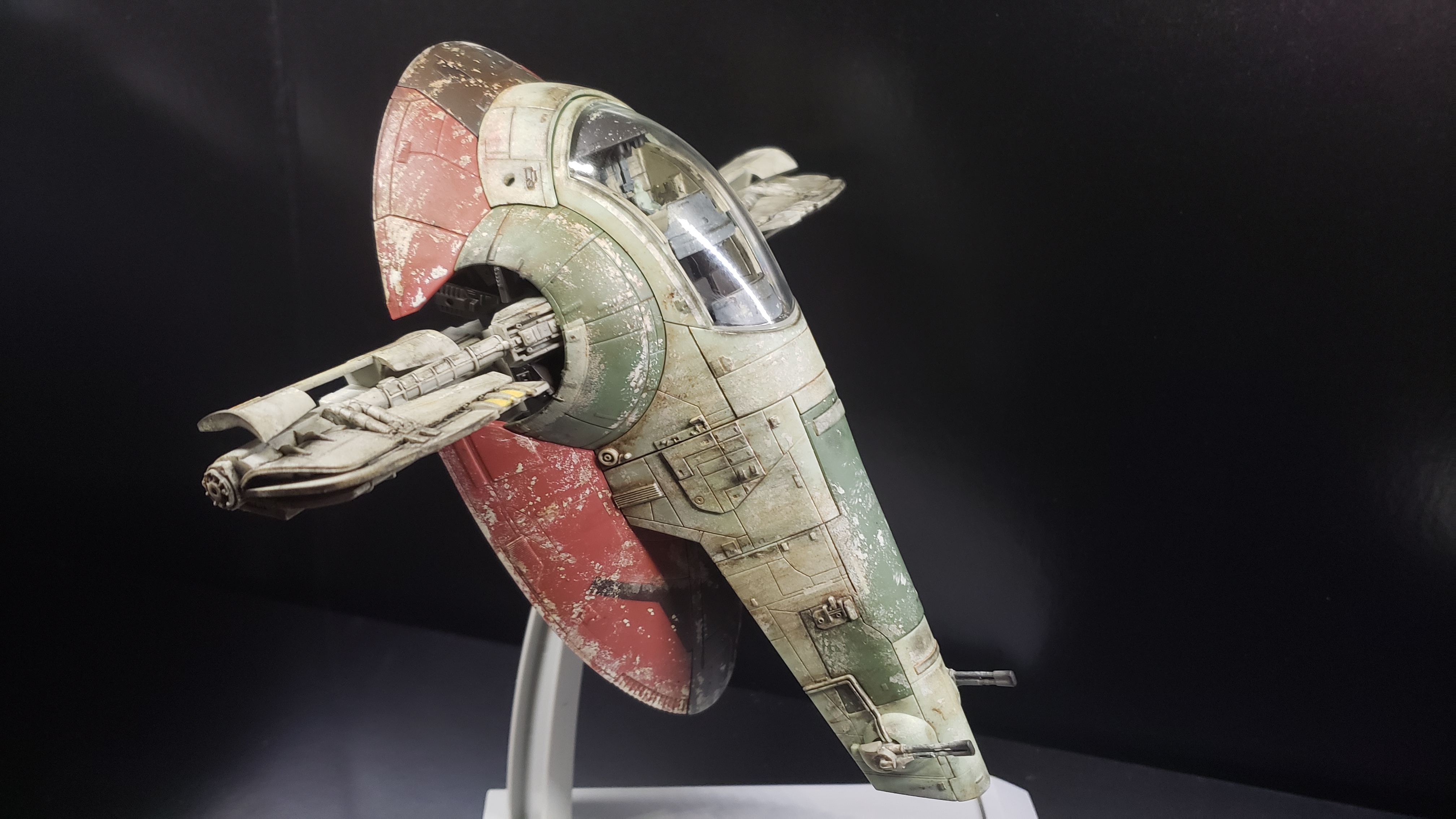 For this build, I have three kits, the recently released MPC, the Revell 1:88, and a Fine Molds 1:72 I picked up last year. I plan to "work" my way up to the Fine Molds kit as I want to fully light it inside and out and I plan to display it alongside my Bandai PGF when I finally build and paint that.
First up is the "new" MPC and there really is no other way to put it, the kit is junk... I will literally build it only to use it as a testbed. I had some high hopes since I thought it had new tooling or something along those lines, but yes, it's really bad.
My main issue is that the details are super soft. The one on the left is the MPC, and the one on the right is the Revell which is a much, much better kit in my opinion. Also as I pour through reference material for the paint job both have a lot of accuracy issues but the MPC misses the mark all over the place.
Next, we have the Revel which outside of a few very minor alignment issues is actually an excellent kit. The main body and large sub-assemblies really went together and left almost no lines. It's also broken into the perfect sub-assemblies to really help with painting.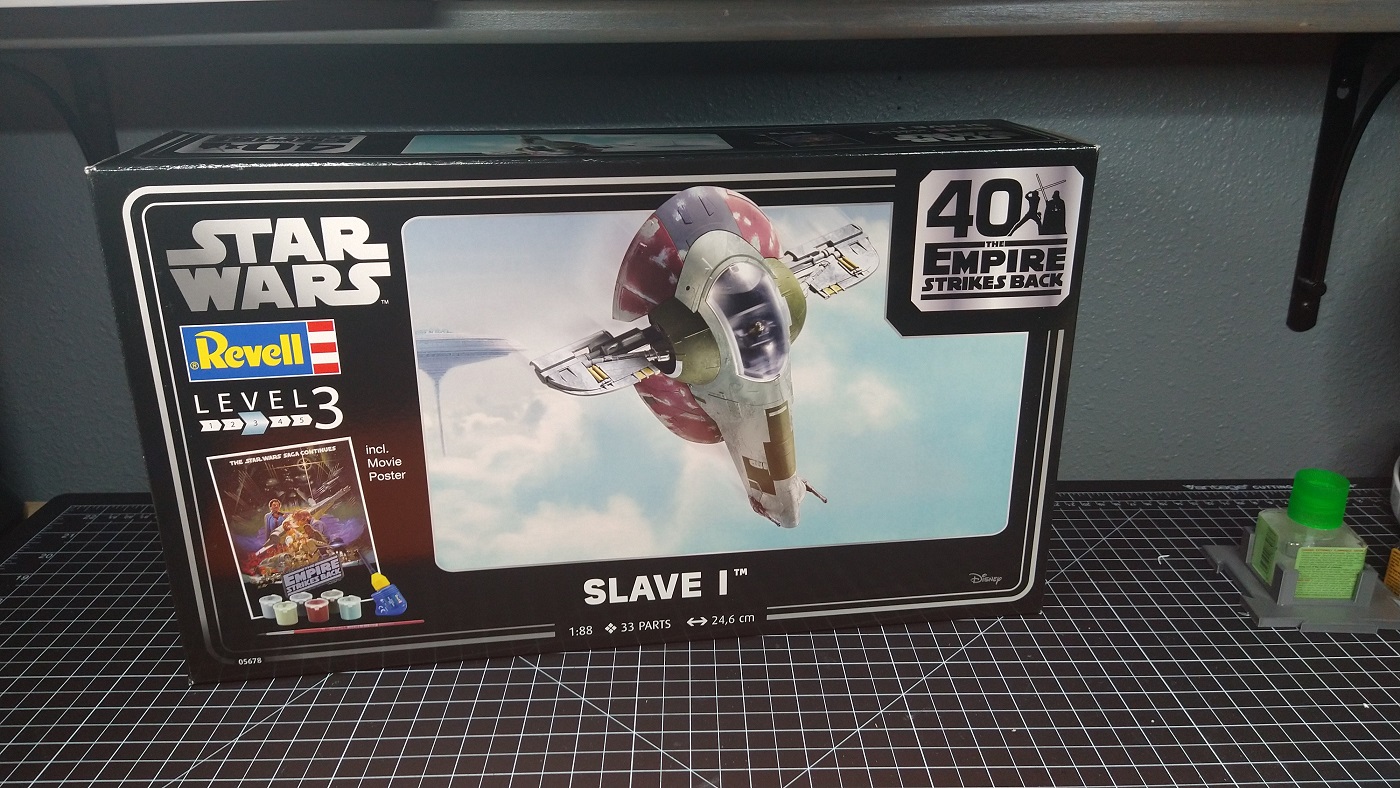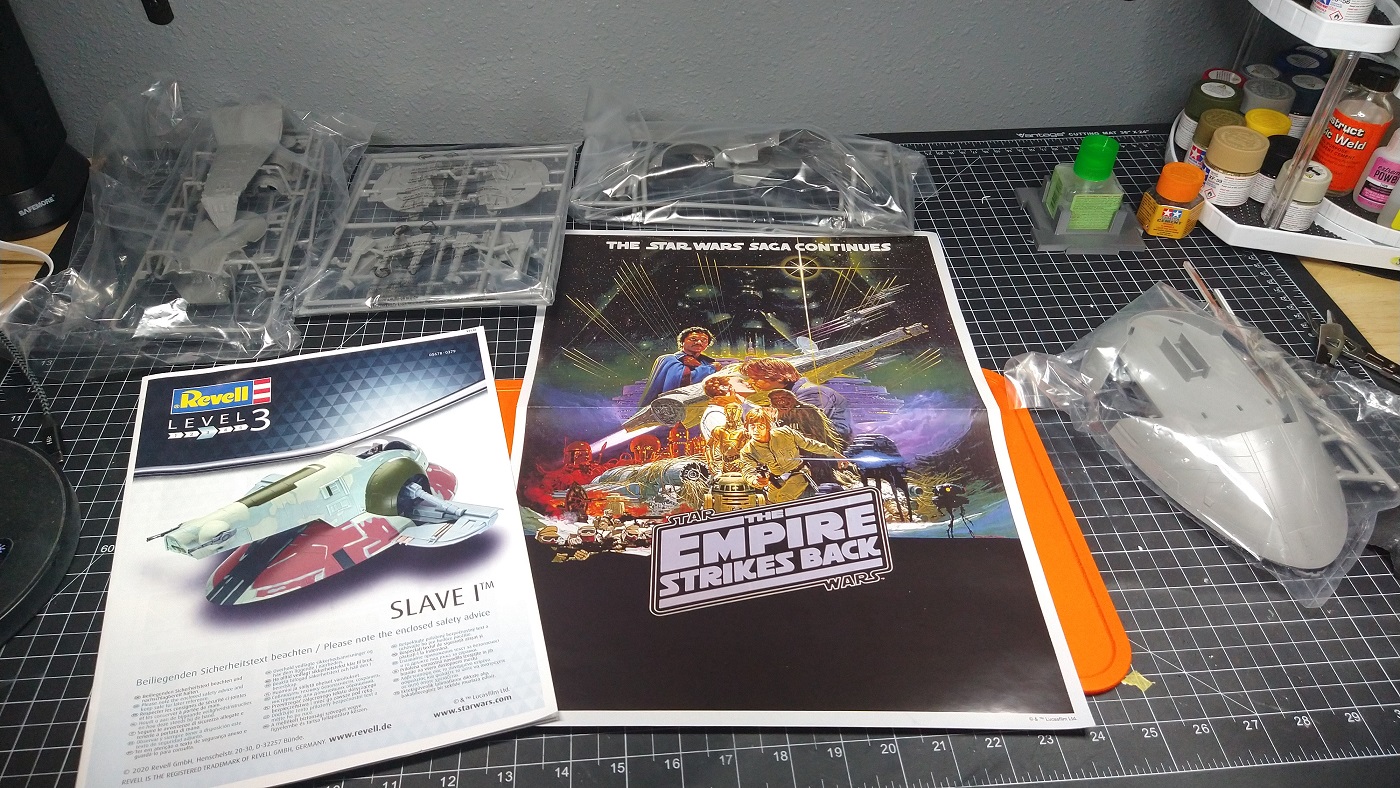 Last but not least is the Fine Molds "Slave 1", this is the kit I am really excited to build and paint. It's stuffed deep inside my stash right now but when I eventually break it out I will compare it with the Revell.