The Heliblade from Edge of Tomorrow is one prop I've wanted to own ever since I saw the movie. Recently, I found a free STL on Myminifactory and I immediately downloaded it. I sliced the files at 0.15 layer height and printed them on my Anycubic Mega X using Flashforge PLA Pro filament. After about a week of printing, I had these parts.
Here they are rough-fitted together. Cat for scale.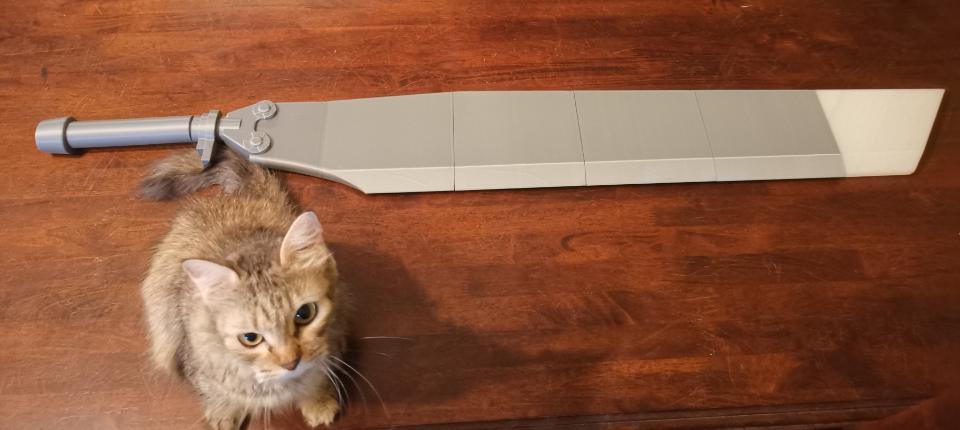 I wasn't happy with the handle itself as it looked a tad short compared to the actual prop, so I edited the handle file and made it longer. Surprisingly the overall dimension is quite similar to the actual prop. Here it is after some gluing, filling and sanding.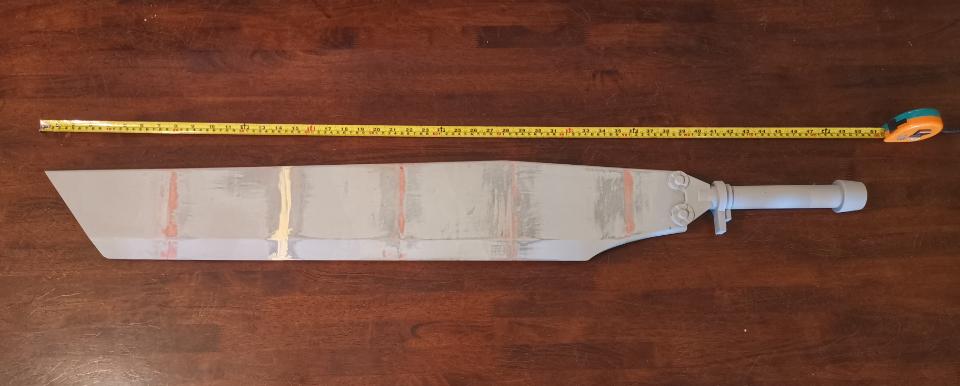 Had.to stop working on it for a couple of weeks due to a sprained wrist but once I got better, I started on it again. Here it is after I spray painted the base colors.
The file itself came with the stencils for the blade. I also designed the ID label using the Propstore auction pictures. After a bit of weathering, this is what I got.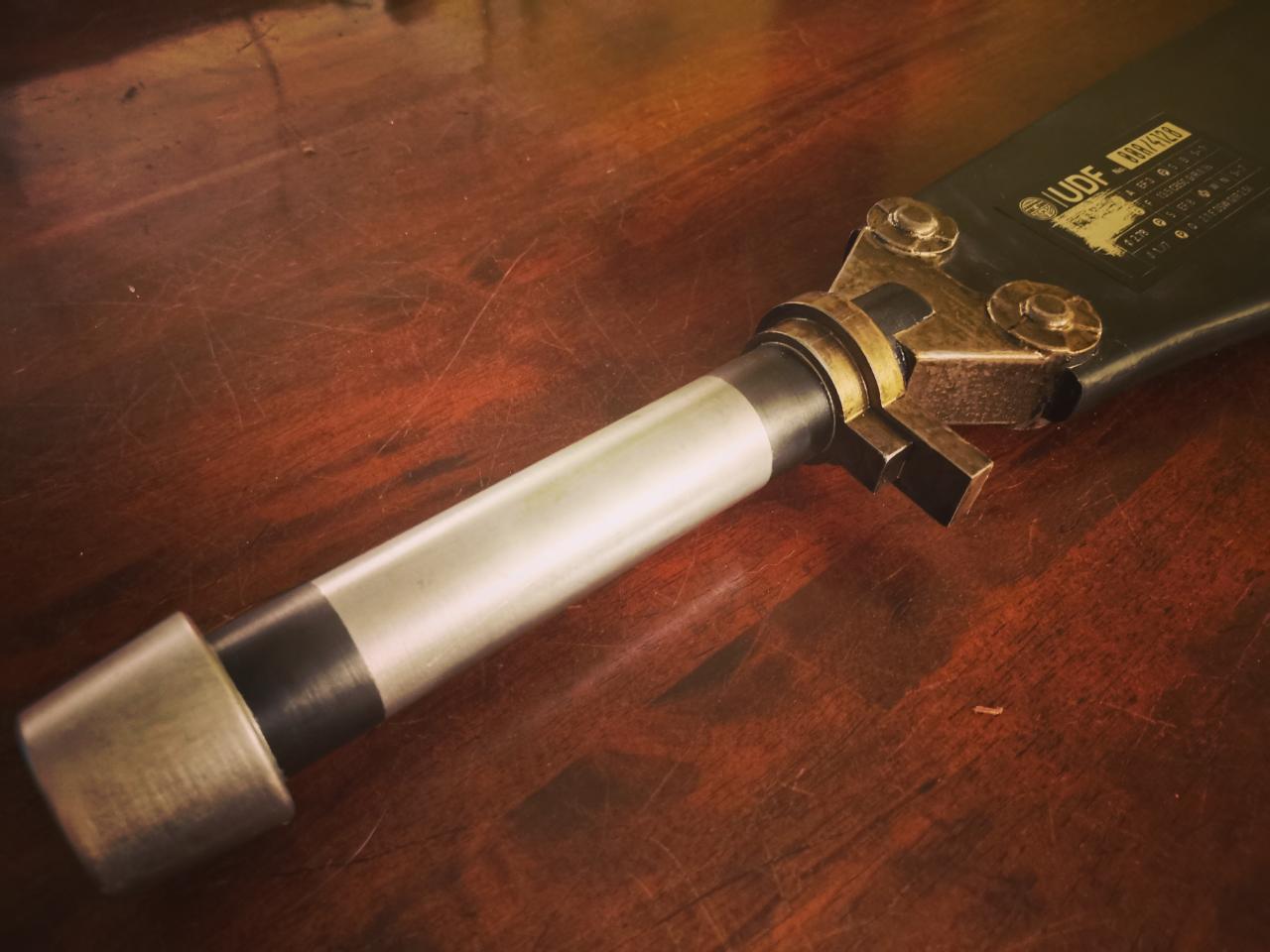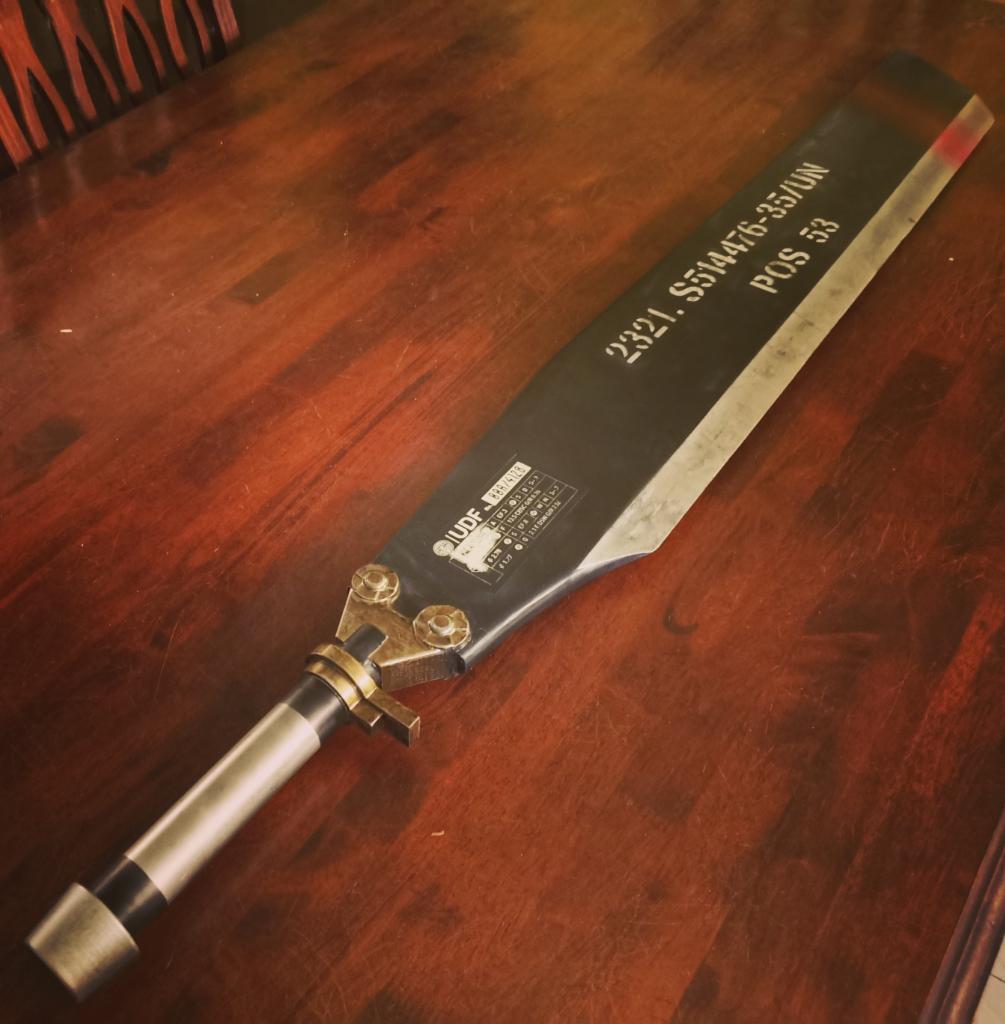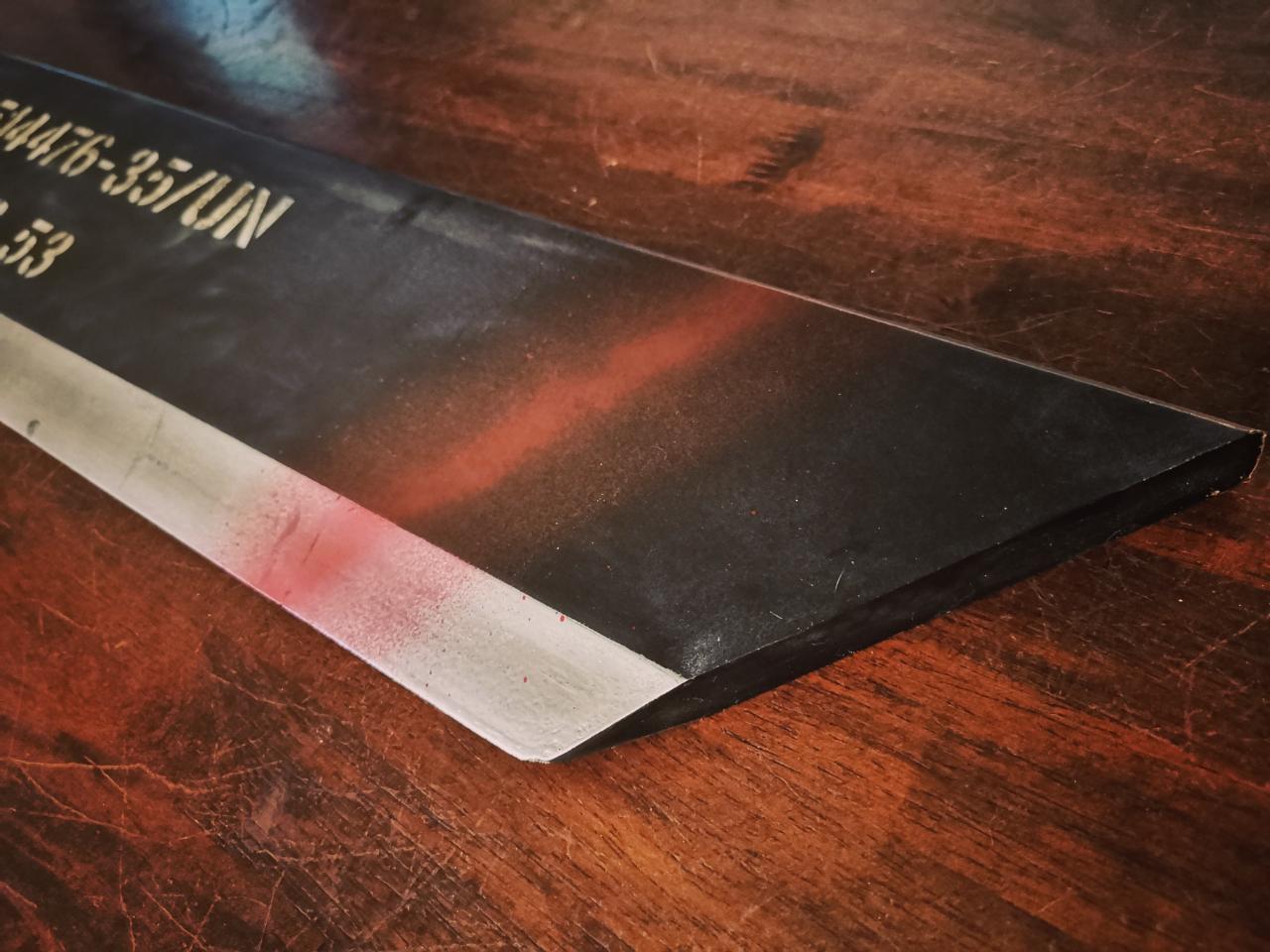 It was fun project that involved a LOT of sanding and filling but I'm happy with the end result. I'm gonna try and find a STL for a stand I can use to display it.
Thanks for reading.