Good afternoon,
I just finished up my 3D printed lightsaber for Obi Wan ANH. I got the 3D files of Etsy and a friend printed them at .12 rez on his Prusa as I wanted the best quality I could get. The files are perfect as the designer really did his home work and got all the details perfect. It really was like have all the original parts and building it. I did not want to make it too weathered and worn as I felt Obi Wan would have taken good care of it, even if was experiencing some PTSD while hanging out on Tatooine.
I used Spaztix mirror chrome for the pommel, but intentionally left the black backer a bit rough so as to make the chrome look weathered. The Graflex clamp and emitter were Model Master Buff-able aluminum plate. That was a hit and miss job. I ended up sealing those with a gloss coat to try to keep some of the luster, while still trying to make it look weathered and worn. The grenade body and booster were layered with gun metal then lightly misted with metallic black to tone down the gun metal sheen. I then applied a rusty and dirty wash to both and dry brushed some steel to hit some edges then sealed with semi-gloss. I really like how these 2 parts turned out.
The brass neck was the most challenging. I first tried air brushing brass, both buffable and non-buffable, but did not like the results. So I brushed on Valejo brass and bronze then following a black wash and glazing, sealed with semi-gloss to achieve the metallic sheen.
The bubble strip is from RomansProps, but I has to sand the sides down a bit to get it to fit. The last piece was the D-ring. I lightly sanded it to remove the high sheen.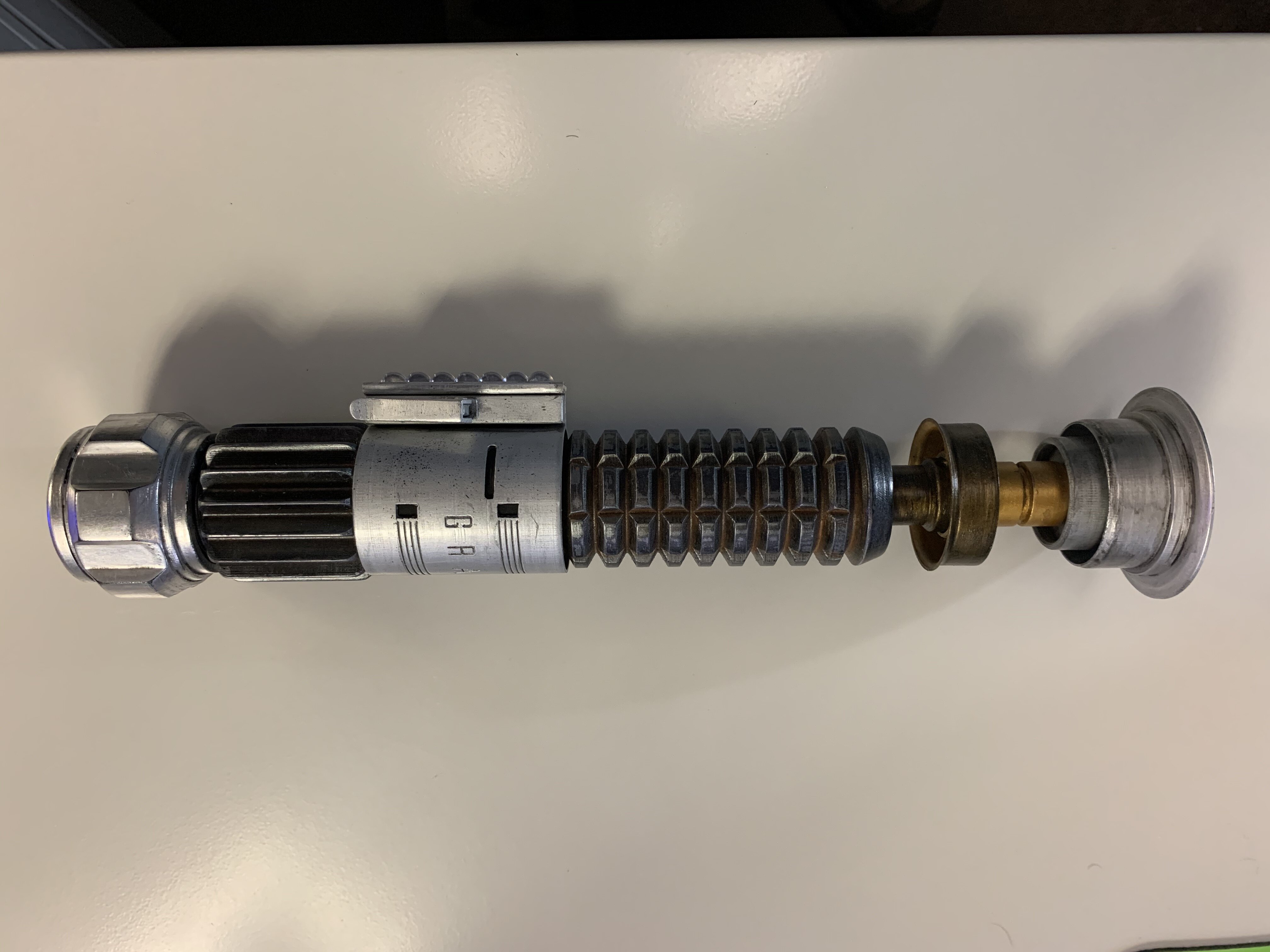 Last edited: