Sr Member
RPF PREMIUM MEMBER
Had fun this weekend with a 3D print DL-18 kit I picked up off of Etsy. Lots of filling, and sanding, and painting and weathering. It's not perfect but I'm fairly pleased with the finished product. Lord knows I can't afford a real RO-72 panther!
Test fitting pieces:
After some sanding, filling and priming: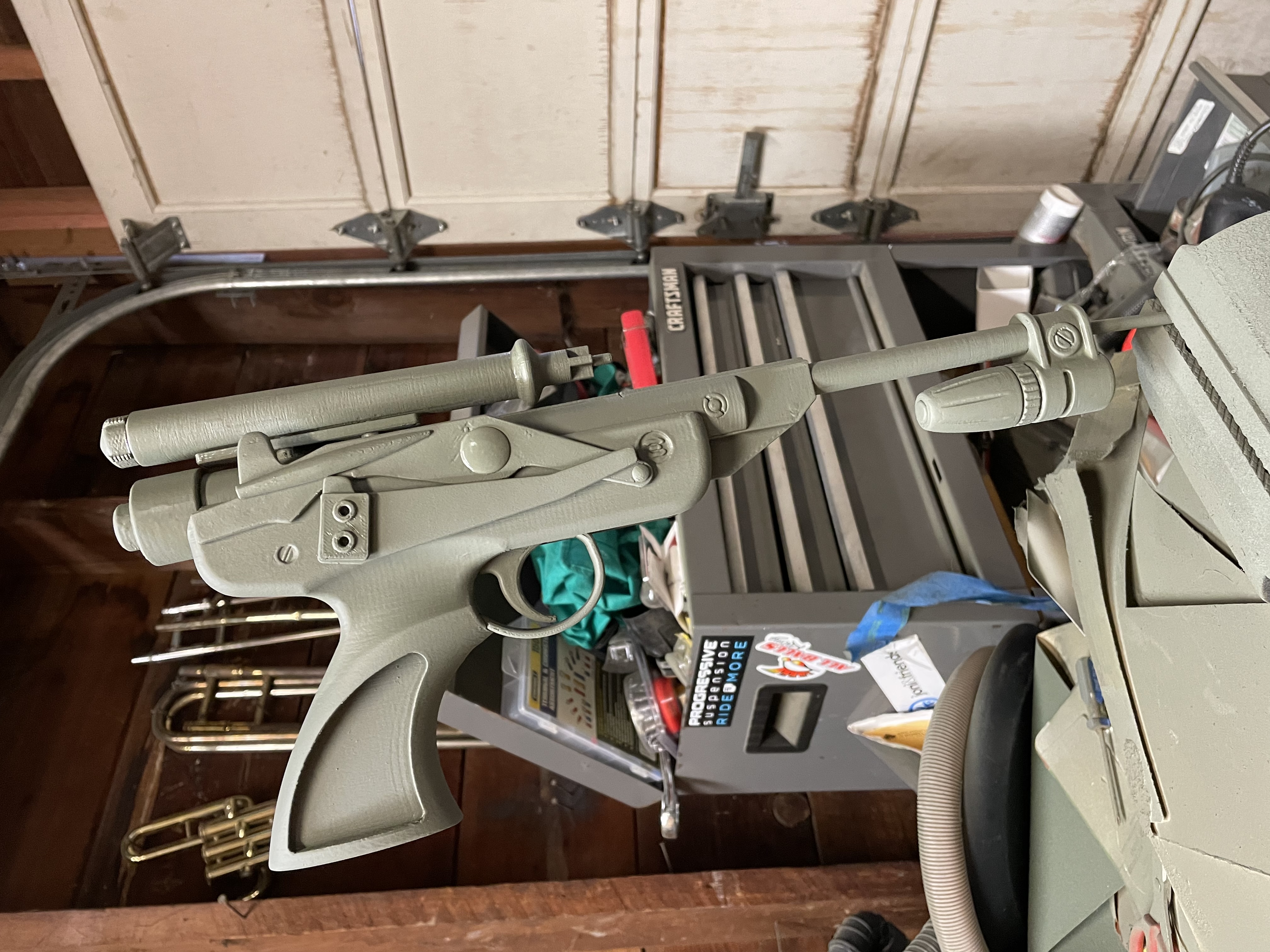 After more sanding, some coats of flat black:
Weathered with some silver Rub'n Buff. Final product:
I did the grip insets flat black and then rubbed some Spanish copper Rub'n Buff over them. It looks better in person.
A fun kit!
Cheers!
Michael