So I bought this Airwolf helmet STL off of Cults3D. It wasn't the greatest, there are some accuracy issues and it is pretty rough looking because of the facets, but for 5 Euro, you can't go wrong...I hope. When dealing with mechanical square types of objects, I don't have much trouble with that, but when you have organic rounded designs, modifying them is definitely not my forte. But I will try.
The helmet STL comes in 2 pieces, and I asked the artist for the unsegmented helmet, but he replied that he didn't have the files, so I'm thinking this may not be his design, or he may have just lost them.
I can't find any measurement information on the net, so I will just size it to fit my head. The model didn't come with the lower neck part. Some castings I've seen come with them and some I've seen are made with fabric. I think I saw one of the original episodes of the show, where it didn't have the lower part, but I can't be certain.
I'm trying to make the innards of the helmet have the ability to have an opening/closing visor and red targeting LED in front, but I'm wondering if it's worth it, for an inaccurate helmet. The helmet will have to be sized larger so that the visor will have an 'alcove' to where the visor retracts, so a internal shell will have to be constructed so as not to interfere with the movement (or cutting my nose off) and yet have some padding to fit the head properly.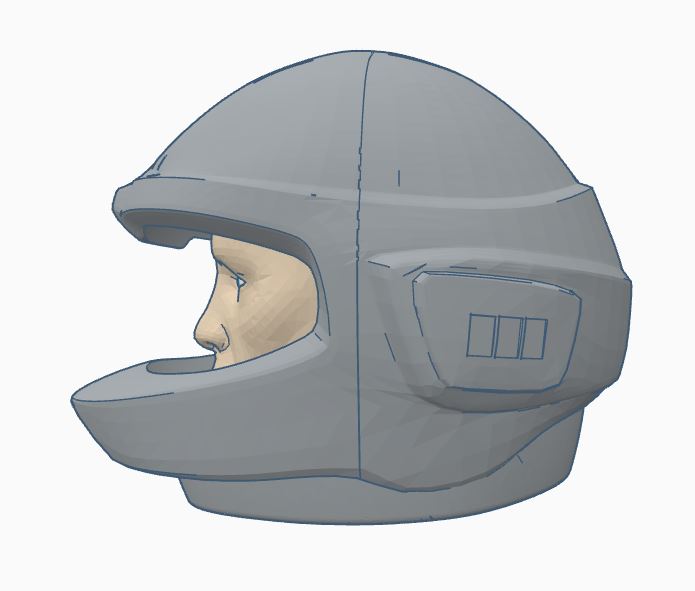 TazMan2000