I belong to this generation before Playstation, Xbox and so, at that time we did spend hours playing Warhammer or Warhammer 40'000.
scale 1/6 Predators is very interesting, but what about a Predator to match scale 28 mm ......
As everybody knows it, Danny Glover got a Conquistador gun from Predator Elder, are they travelling to time to hunt or they are hunting on earth for ages .....
Base on this idea, I start to found the right one, a very good sculptor who will be able to make a Pred at this scale 28 mm, in fact as Pred are 2,5 m the model should be around 32 mm to 35 mm, it could match to any game table scale 28 mm.
Here it is the
SPEAR HUNTER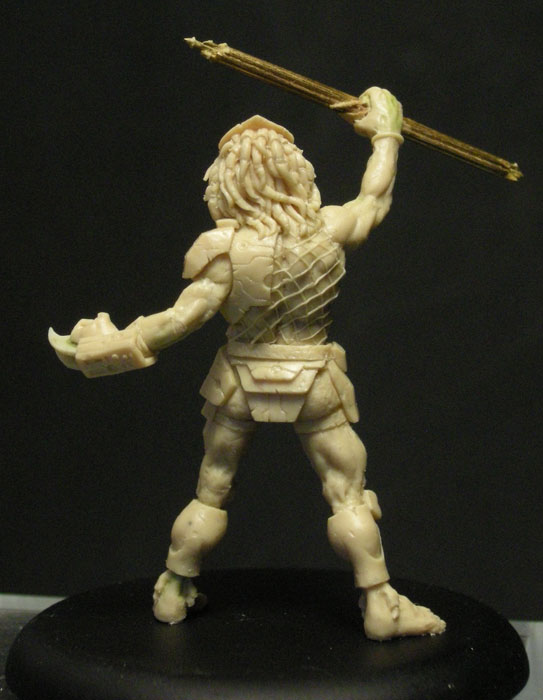 This model was sculpt by a French man name :
Remy Tremblay
, have a look at his blog, his works are just great ....
http://www.over-blog.com/profil/blogueur-3270655.html
To have a real idea of the scale, here it is with a rule in centimeter and milimeter.
Mould and casting is made in resin, 100 pces produce only.
Enjoy ...
Last edited by a moderator: