According to the success of the
Spear-Hunter
release end of last year, I decide to add a new model in the range 28 mm (in scale with real Predator it be 32 mm). This time I ask another french sculptor friend of
Remy Tremblay
the sculptor of
Spear-Hunter
,
Mr. Allan Carrasco
which also very skillfull and very talent, I contact him in december 2010 and told me that he will be able to start it .... in April 2011. If you wish to have a look at his blog :
http://www.allancarrasco.net/
11 April :
First pictures received, base of his idea.
13 April :
Pictures received today, incredible work ins'i it ....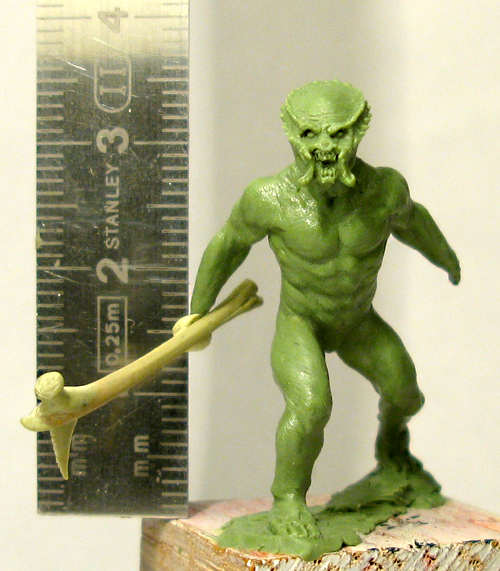 I am now dealing with Allan for the rest of the details of the
Bone-Hunter
which will be cast in resin and available very very soon.
One more model for my line of Hunters ....
Last edited by a moderator: