Sr Member
RPF PREMIUM MEMBER
This will be an indoor decoration, a faux 221B front door. I've taken cues from real Georgian/Victorian doors, the Grenada Sherlock Holmes series, and the new BBC Sherlock (in particular the numbers on the door).
It started with a door-sized slab of MDF:
Added a backplane of thin wood, and then molding mitred to fit: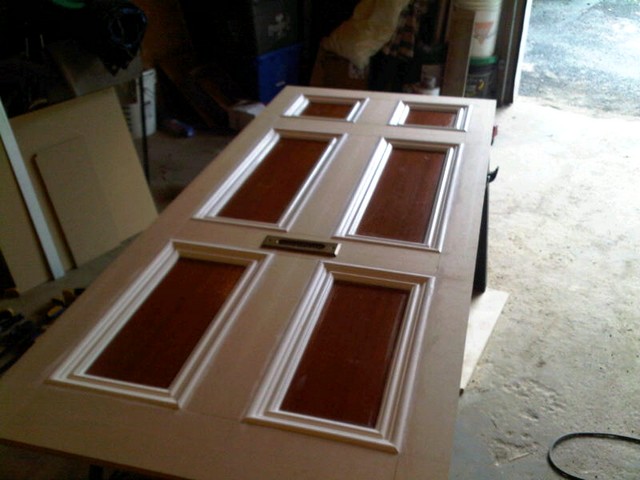 I've scored it to look like it's made of separate boards.
Here it is drying after painting.
Still to do -- adding all the brass door furniture.