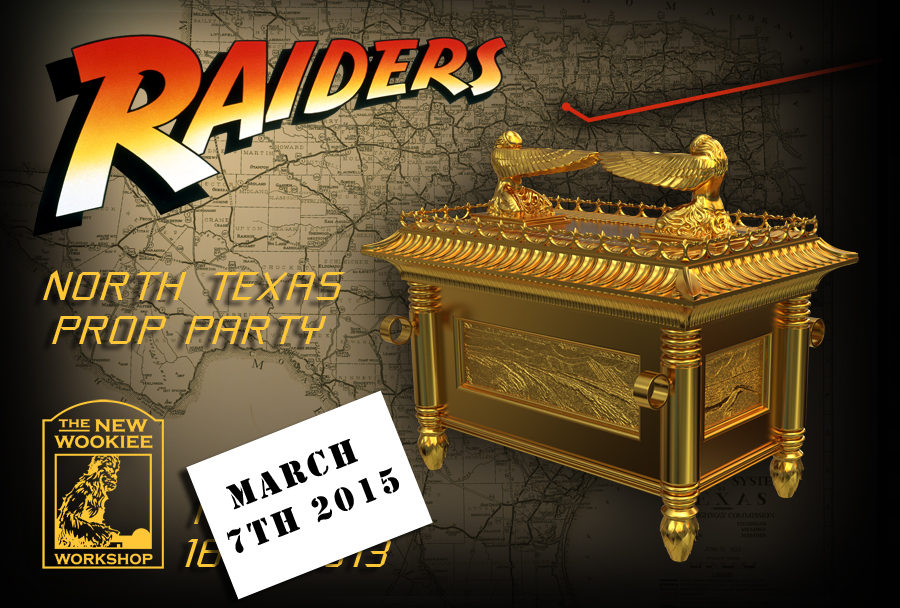 Added: Photos from this year's party. ->
http://www.rebelscum.com/gallery/2015propparty/
The North Texas Prop Party will be Saturday, March 7 this year, and if all goes as planned, the finished Ark of the Covenant will be revealed.
As always, the party will be at my shop in Roanoke. We will have food, but plan to bring whatever you wish to drink. There will be ample coolers and ice available.
If you haven't attended before and would like to here's what to do.
1. Keep in mind the party is intended for active builders and collectors.
2. There is an occupancy limit, so it's best if a friend doesn't tag along that isn't part of the community since that may prevent someone who is from attending. Unless it's your wife, husband or significant other, then they will be invited as well of course.
3. No kids under 18 are allowed. None.
4. Please plan to bring things to show off.
You need an invitation to attend. Please email
philip@rebelscum.com
with your name and your RPF screen name to express your interest in attending.
Photos from the last party are here
Last edited: