Ok so heres how i painted my hands, low budget stuff and it looks decent.
First i bought a pait of "Monster hands" on ebay
Then went to the craft store (Michael s) and bought acrylic paints and a small container of liquid latex.
Mixed 50/50 Latex with Acrylic and stir well on a plastic cup.
Get a brush and start painting the first coat, i started with lighter color that is base of the skin.
This is what mine looks like, depends mostly your pred skin color
After that Let it dry, i uses a blow dryer to accelerate the process
Then proceeded to add the dark brown color, lightly pressing the brush so the glove textures can be seen
Let it dry and then add Black if you want
Finished will look something like this, you can add more details if needed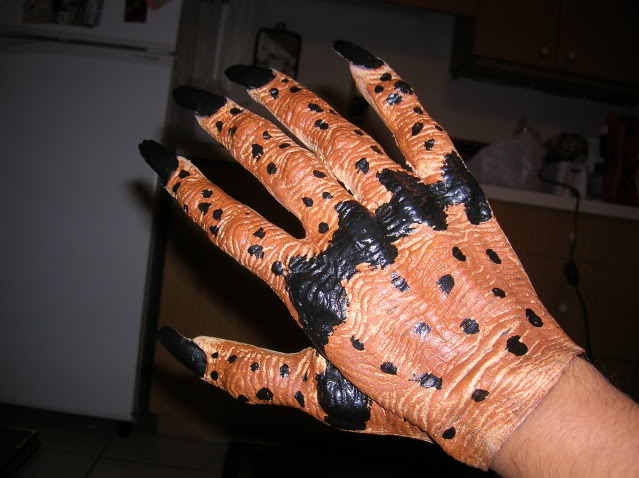 Its not perfect or something pro but hope this might help someone
Gloves = $2.00
Liquid latex = $15.00
Acrylics = $2.50
Brushes = free
Total = $19.50 WIN