I'm sculpting this out of Prima clay that I had bought years ago when I had planned to start sculpting...but never did. The blocks were as hard as a brick. I put them in a crock pot and they softened up nice.....but now that I'm sculpting with it I have a lot of lighter colored bits in the clay that are very hard and impossible to smooth out.
Anyone have this happen before?
Anything I can do to fix the remainder of my clay?
It looks as though the outer shell of the clay was harder than the rest and now is broken up and mixed in with the softer clay....kind of like sculpting with chunky peanut butter!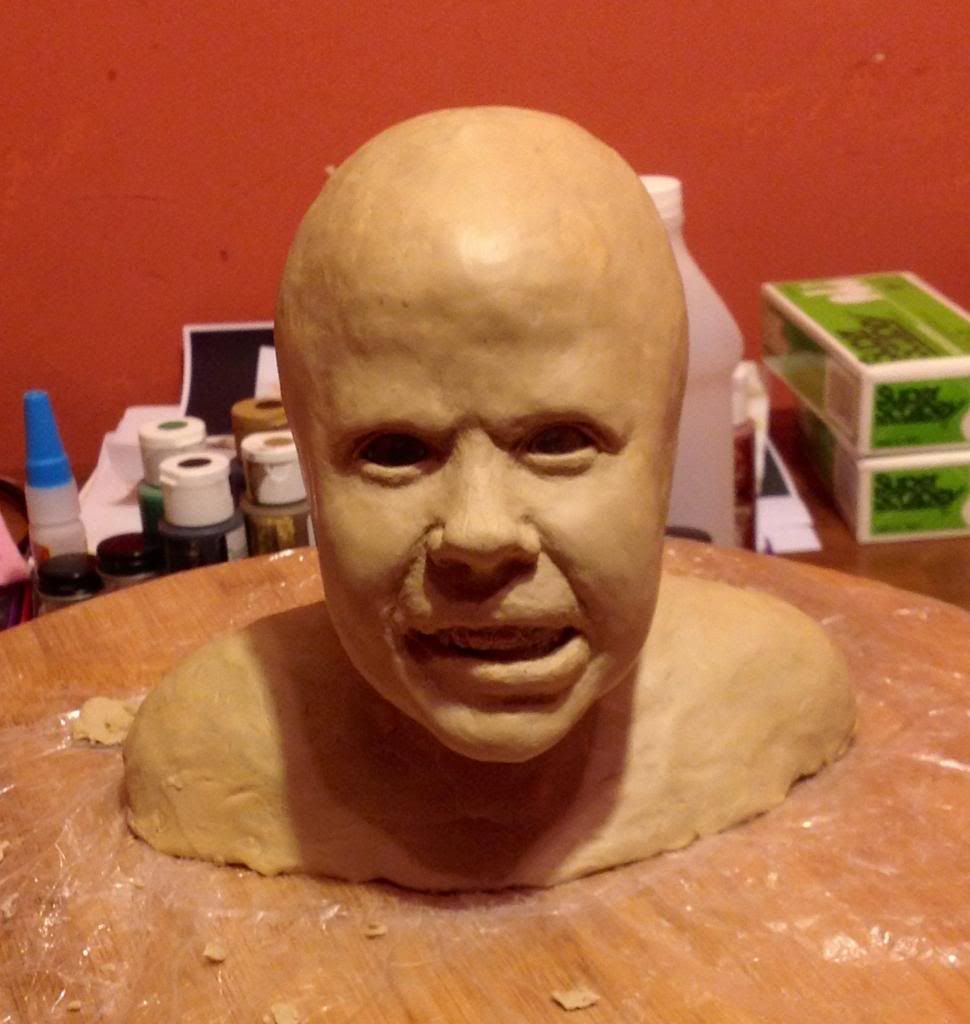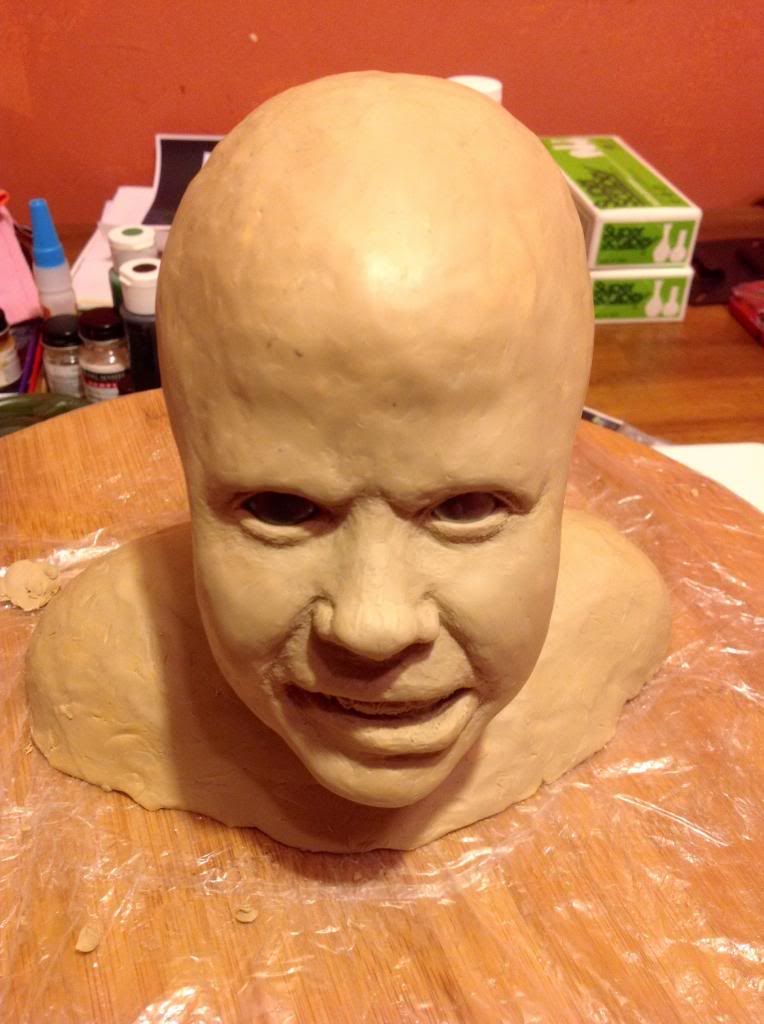 Now once I get the likeness and shape down, do I smooth it out before I add all the scars? Or smooth it out and add pores and skin texture later?
Also, I plan on sculpting her hair on this bust, should I sculpt on the ears or leave them off since they will be covered by hair anyway?
The sculpt is around 1:2 scale, I would think.
Thank you,
Joe