Hello everyone
This robot arm in the birth scene of Robocop made an impression on me as a kid. Together with the endoskeleton arm reveal scene from T2, it triggered my fascination for robots hands.
It was constructed by Rob Bottin and featured some parts of the final Robocop armor suit, such as the upper arm, and bits from the hand (fingertips, palm). As usual, it was wire controlled off-screen by a group of puppeteers, the same way the T2 endo arm was.
Sadly this beauty is not exposed anywhere, I learned that Rob Bottin has it (Phil Tippet told me a few years ago). Given Bottin's complete retirement from movie industry, I doubt we will ever see it again.
So, I endeavor to recreate one myself. I'm beginning with a 3D model, that I may animate a bit (I will have to learn some new things in C4D for that
). I don't know whether I will build a real thing after that, the entire thing would be too much for my apartment, maybe just the arm, or just the forearm, I'll see.
Here is some WIP renders of the 3D model for now.
During this exploration I noticed some interesting things about the prop:
-the curious knob next to the auricular, probably an abandoned idea, maybe a weapon, or another version of the interface needle. Anyways, it makes all the fingers sitting tighter together
-the two main articulation points (shoulder and elbow) are off centered, I'll illustrate that later
-the triangular elbow hinge is slightly rotated along its longitudinal axis (not in my model), and is only one sided (my model was two sided in this render)
-there is some kind of counterweight at the opposite side of the shoulder-chest part
The pictures below are all I have (thx to Nick Daring btw), apart from the scene from the film (which is of low quality due to the video effect), and some poor quality making of videos (links below). I would appreciate if some of you have other reference pictures to share, or can identify some parts.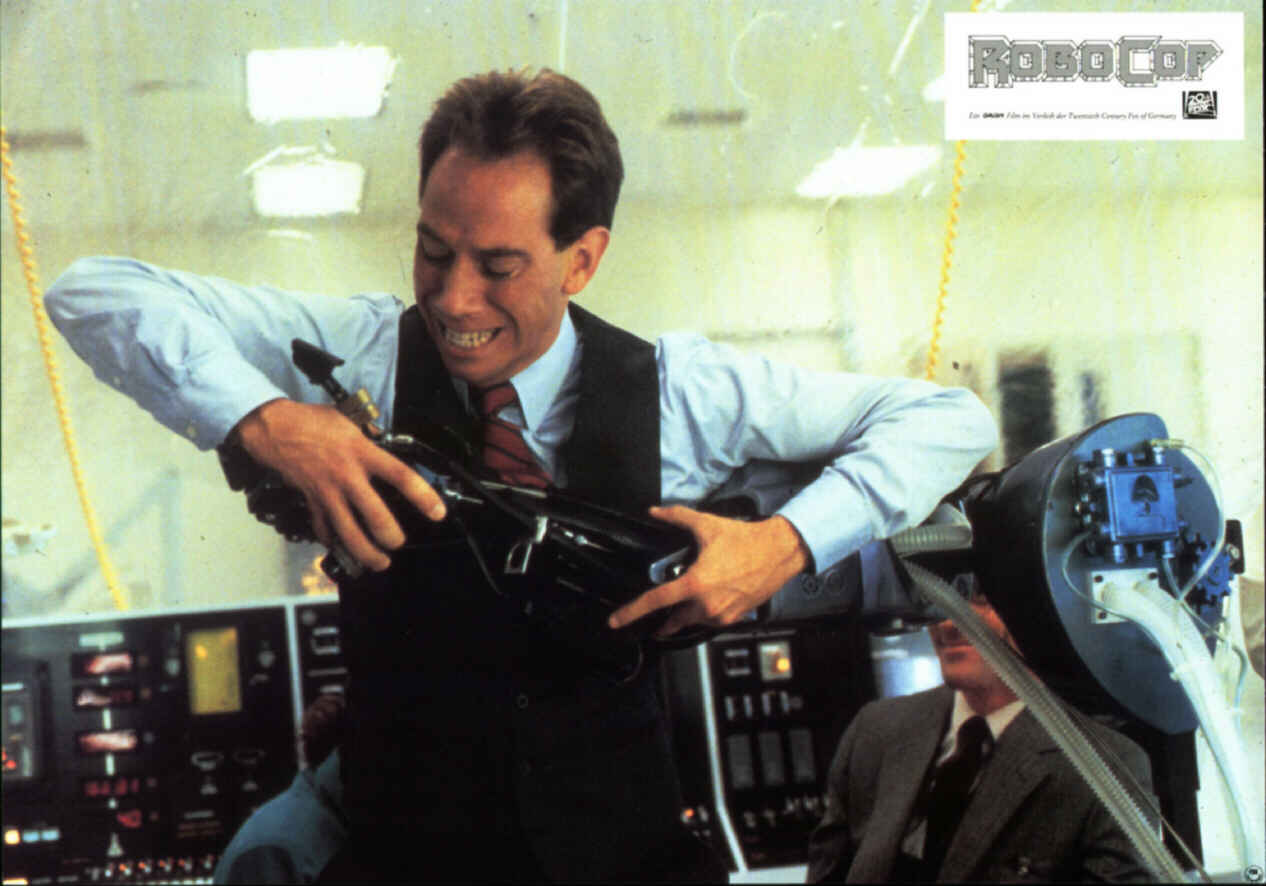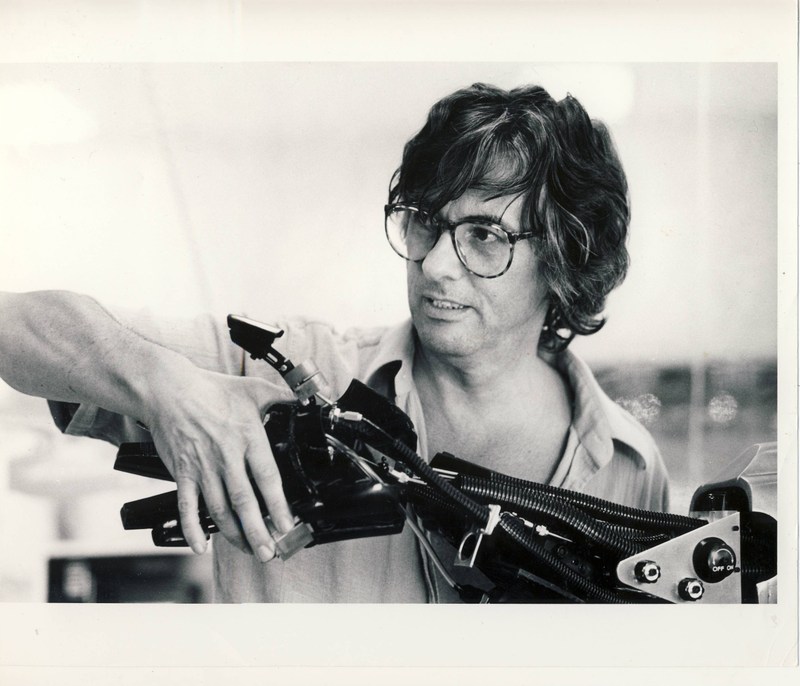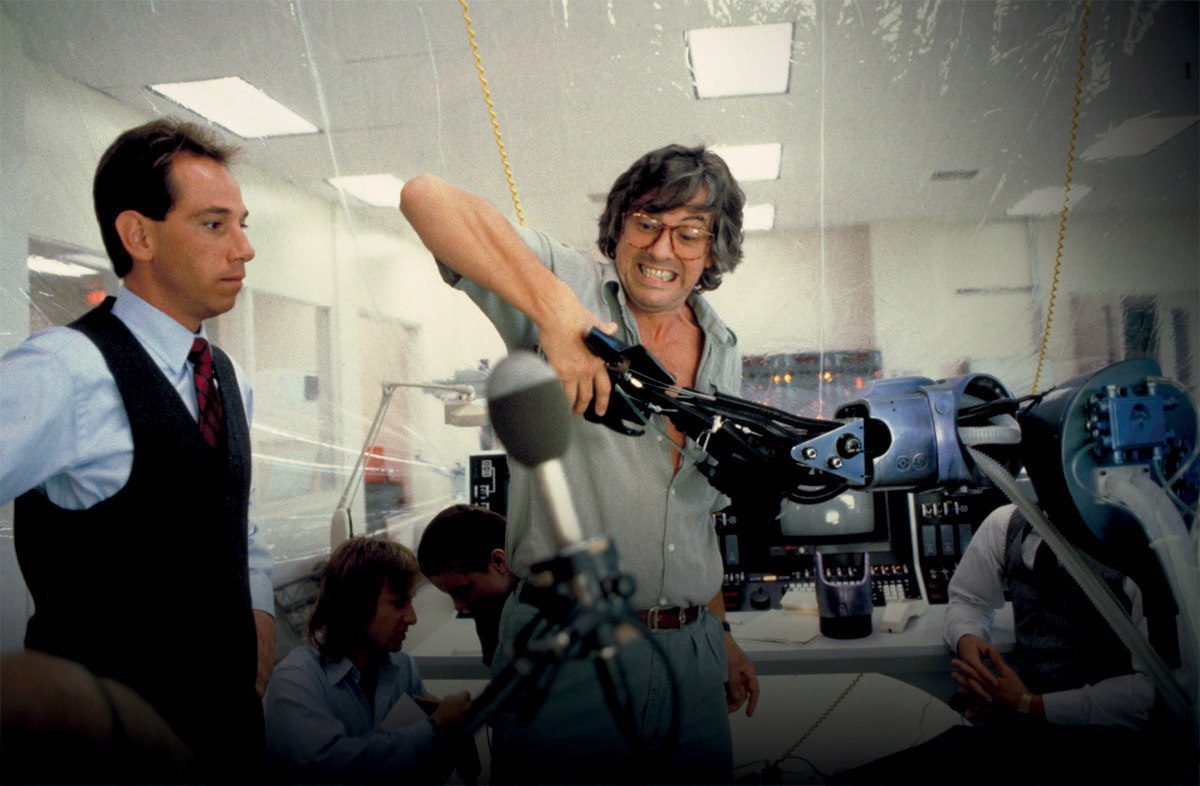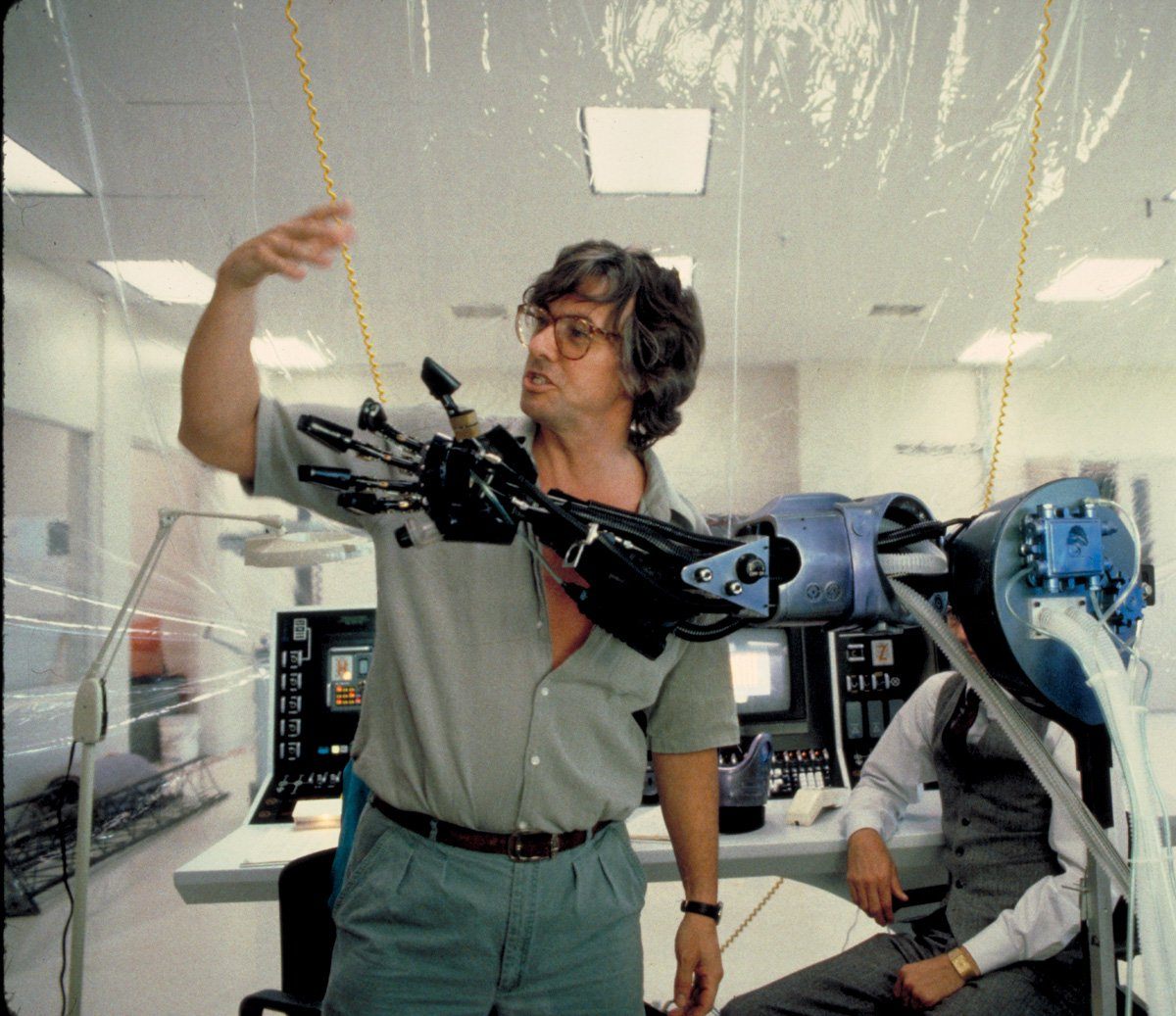 Another behind the scene from Dailymotion (embeding not working)
[video]
http://dai.ly/x9dn6q[/video]
Last edited: