Well-Known Member
RPF PREMIUM MEMBER
Allright, I should have started another thread...

I took this picture of Dallas and lightened it up to the point the shirt seems close to the "Ivory" color. The green shirt seems a bit more blue than the pistachio color (to my eyes).

Am I beating a dead horse here? Being over-critical (probably both)?

View attachment 1471282 View attachment 1471283
At the risk of complicating things/re-inventing the wheel, here is my Gildan Ultra Cotton T in pistachio, with embellishments, photographed under natural light. The lettering on the back is olive drab/grey.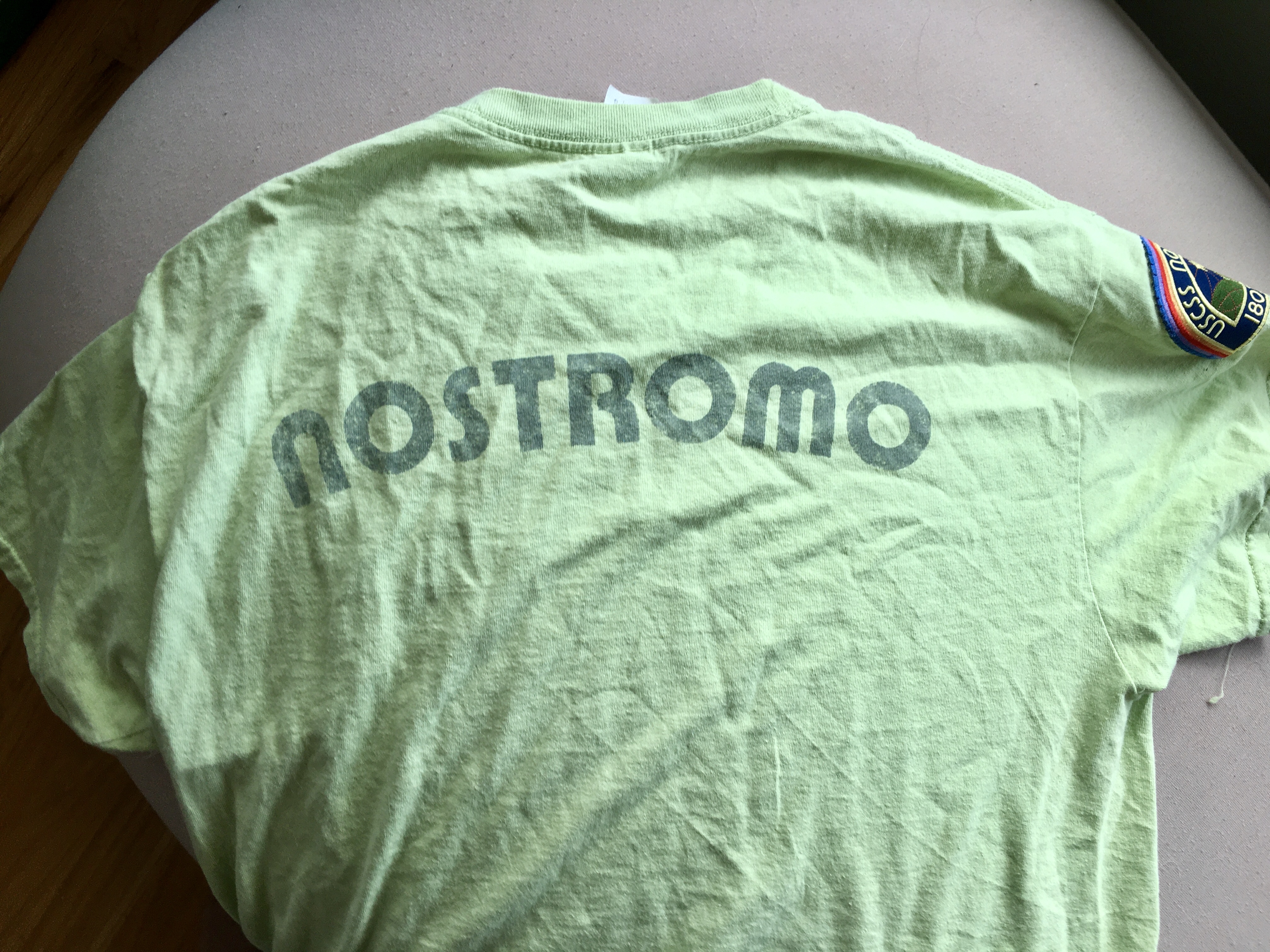 This reads into the blue for me. I seem to remember the sets had lots of fluorescent tubes but they shot with tungsten film. Might help explain why Ash's uniform reads blue when it is in fact seafoam green.
Apologies if this is too distracting or hijacking.
Last edited: