BATNOCULARS - Batnoculars (Binocular) prop
.
Has anyone here found any information on them or created their own replica?
.
I am looking to 3D Print a close approximation.
I know there are mini versions available online, but I wanted the challenge of printing my own representation.
Here is a 3D render I did in WINDOWS 10 - 3D BUILDER.
They will of course not be functional since it is only a prop.
I will add the front yellow BAT plate when they have been printed.
.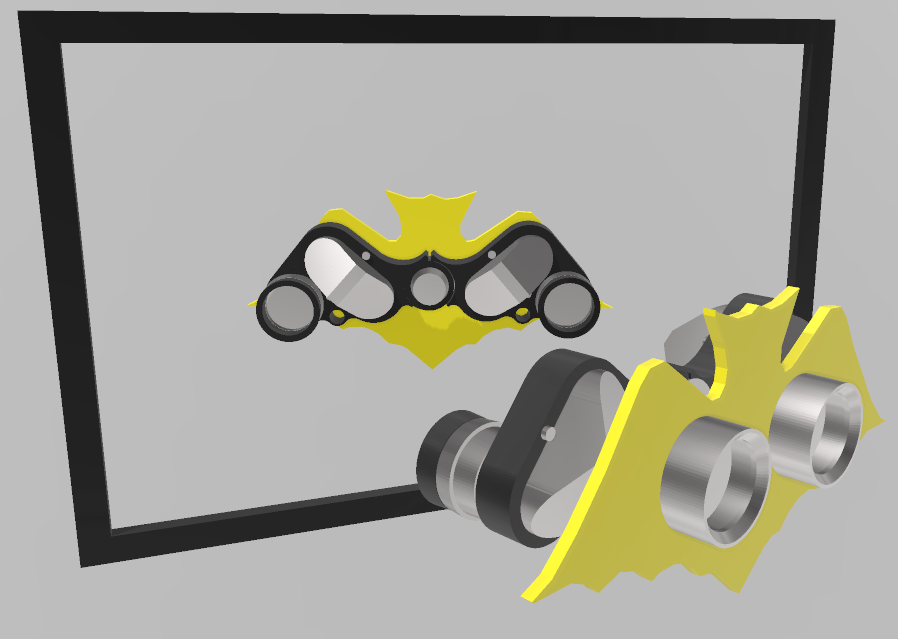 Last edited: