Sr Member
RPF PREMIUM MEMBER
Hey Gang,
After 6 months (on and off) of research and a few weeks designing, I have done a quick mock up of my Munsters House model.
I work for a model railroad company here in CT doing model designs and build up kit for production. I have about 150 or so buildings and houses
done for them so far.
I did this project for myself but they were so impressed that it may a kit
that will go into production (without the name of course). They are checking on all the legal stuff involved.
Anyways, This current model is 1:87th scale (HO railroad) but I plan to do a much larger version. 1:25th perhaps to match the model cars. Eventually, I'll be knocking off a 1:12th version as my Mother is big time into doll houses. What better house to do than this one. LOL.
The kit is 100% laser cut wood materials (plywood/baswood) Roofing is laser cut paper. Shingles alone took over 12 hours to apply. Not fun. LOL
Onto the pictures.
I did a mock up of the whole yard as well as their garage. Seeing as this was never a real house, I had to come up with a design for ther back myself. I took a few liberties but will be making some changes as I left off the extended kitchen on this particular kit. That will be corrected as I continue the design. The fence isn't the proper one either. I used some existing photoetched stuff we had. I am almost finished with the proper fence design which will replace this stuff eventually.
I threw some items in for scale as well.
Let me know what you think. Enjoy!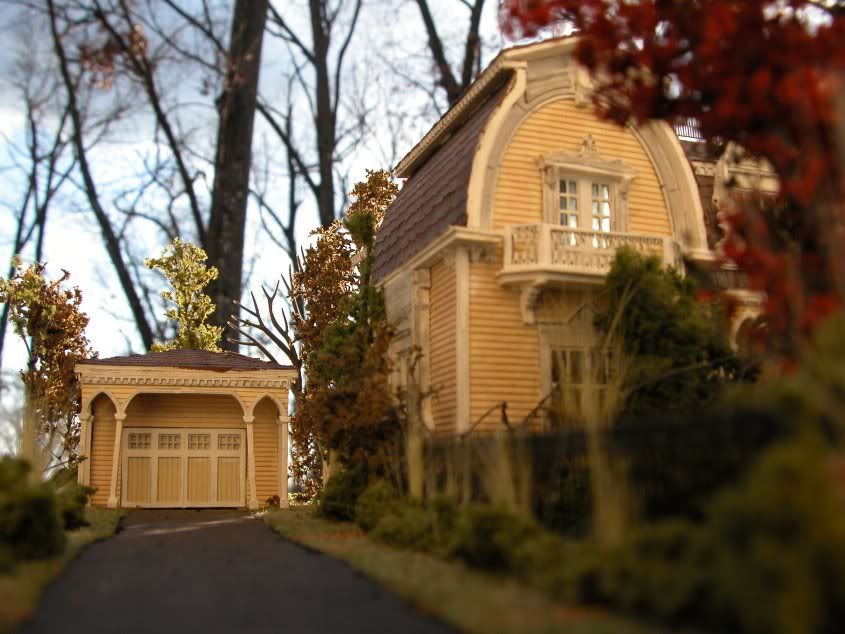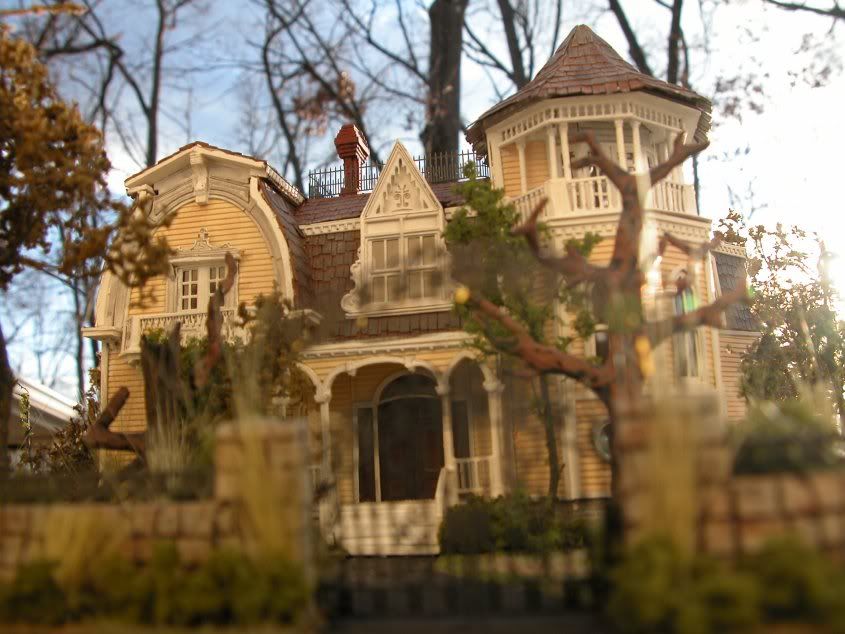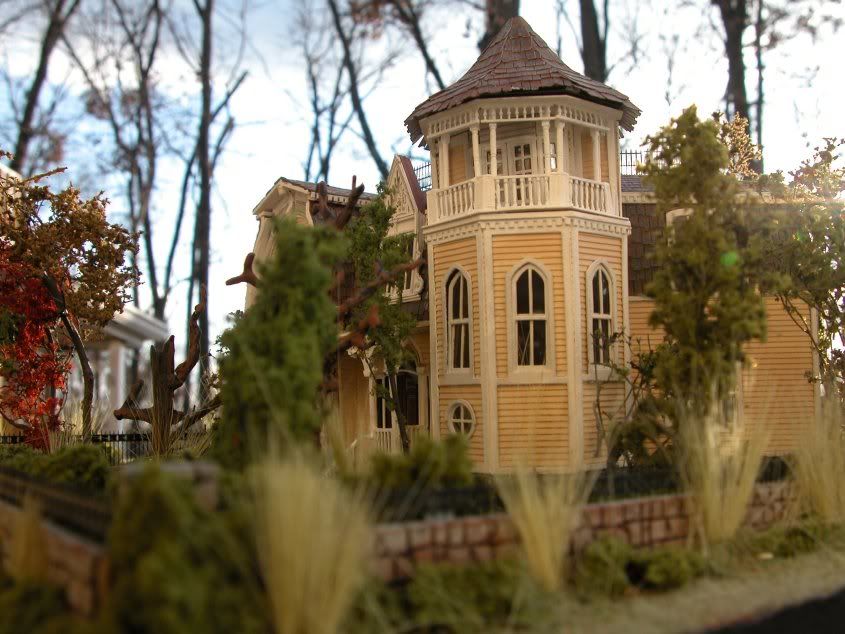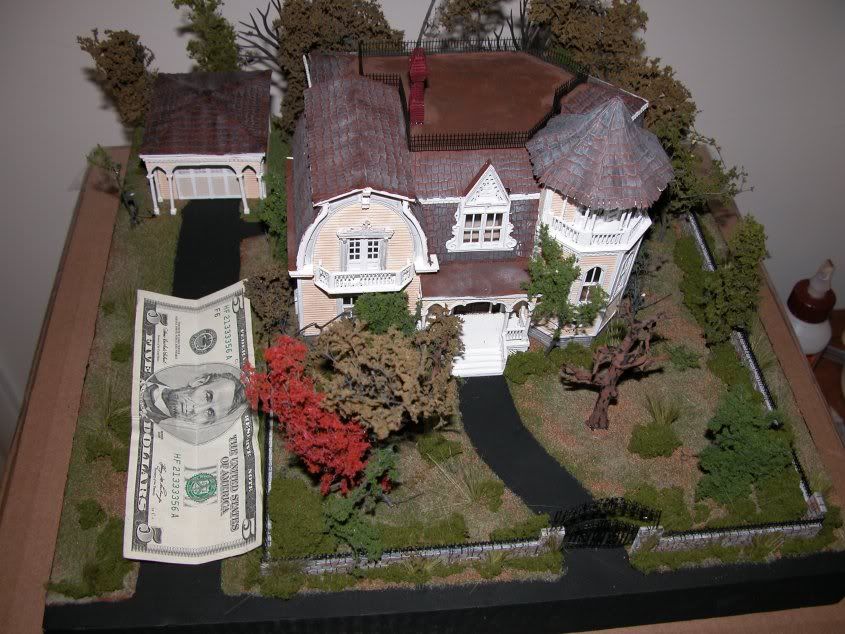 Last edited: