I completed the Bandai 1/144 kit about a year back detailed
here
. Lovely kit but it only made me itch for a larger scale. The 1/72 Fine Molds is ridiculous money now, so doing the roughly 1/88 Revel kit.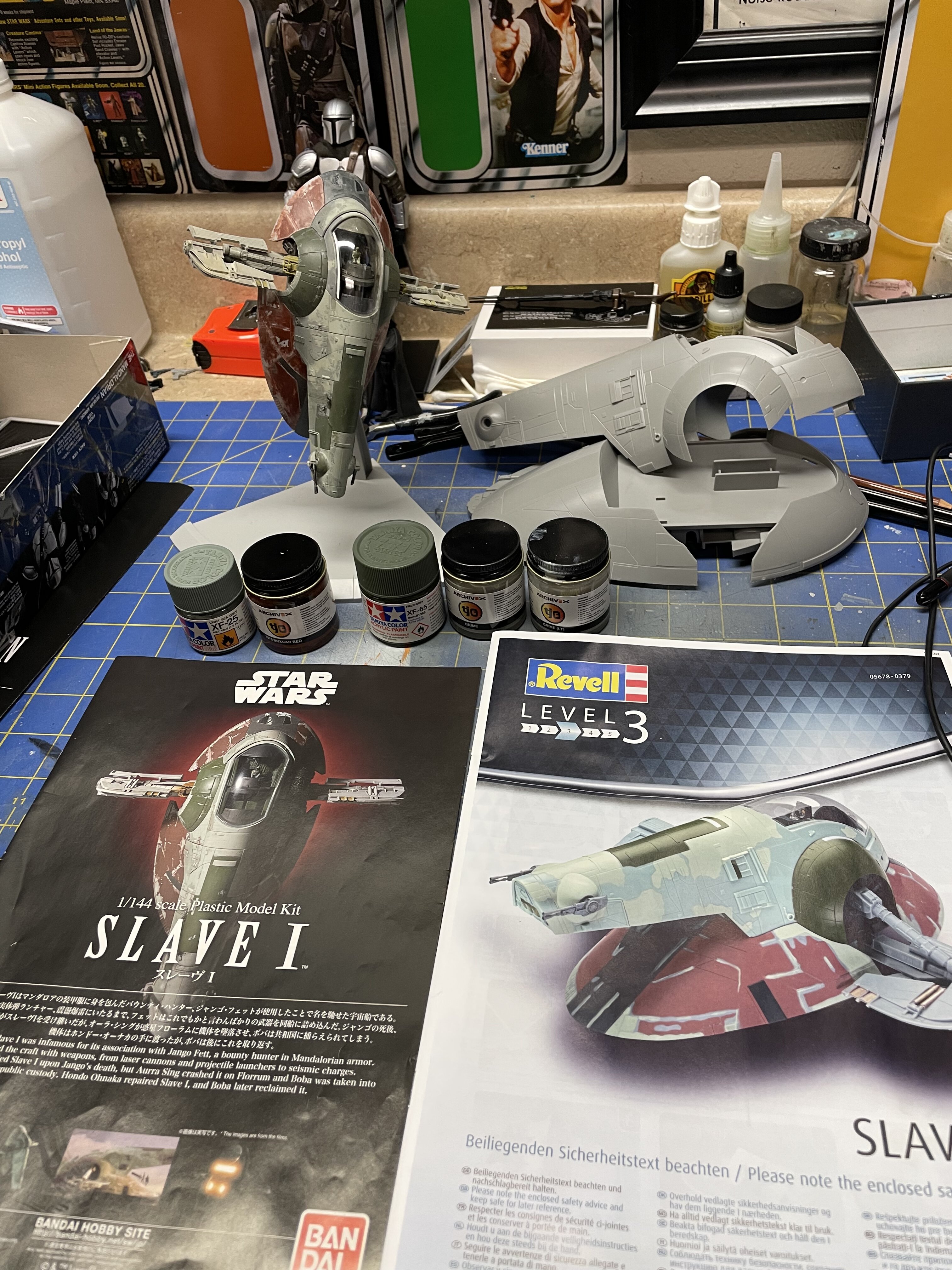 Lining up my paint jars, I'll mostly be reusing what worked before. The only color I wasn't satisfied with previously is the darker grey-green mottled on the fuselage sides. My Bandai is too grey and not enough green. So searching for that magic hue.
I visited Disneys Galaxy Edge before Christmas and also stopped at the Launch Bay where studio models and some props are displayed. I took LOTS of reference photos of the Slave 1 I'll try posting some.