This is outside what this forum is about, but i am too eager to get back into model building and making build threads so here is my 1/8 scale Ultra High voltage generator model build thread.
The model is meant to illustrate a student project witch is planned to be presented in june 2019. The project involves a high voltage generator, this one is made from 3x334kV generators capable of producing 1 million volts at 10mA. The generator itself stands 9.5m (31 feet) tall.
The model will work like a interactive museum piece with two buttons. The first button will show the generator charge the system and the second button will show the student project doing its thing.
This is two pictures i have found on google, the top picture shows a similar base to what i am building, the second picture shows the ring thorus and what i assume is a 2x500kV generator. Please note the imense scale on the high voltage lab equipment.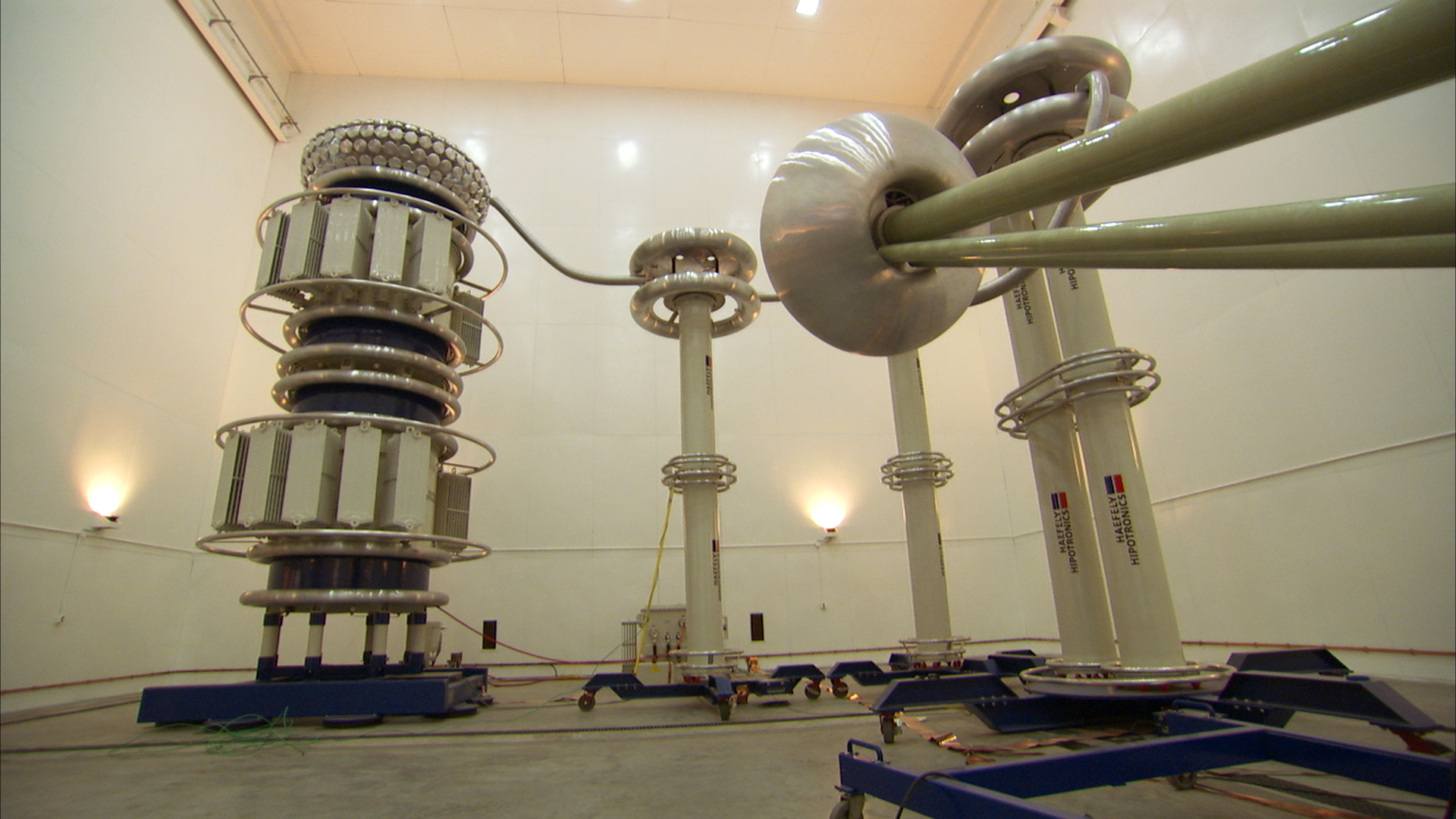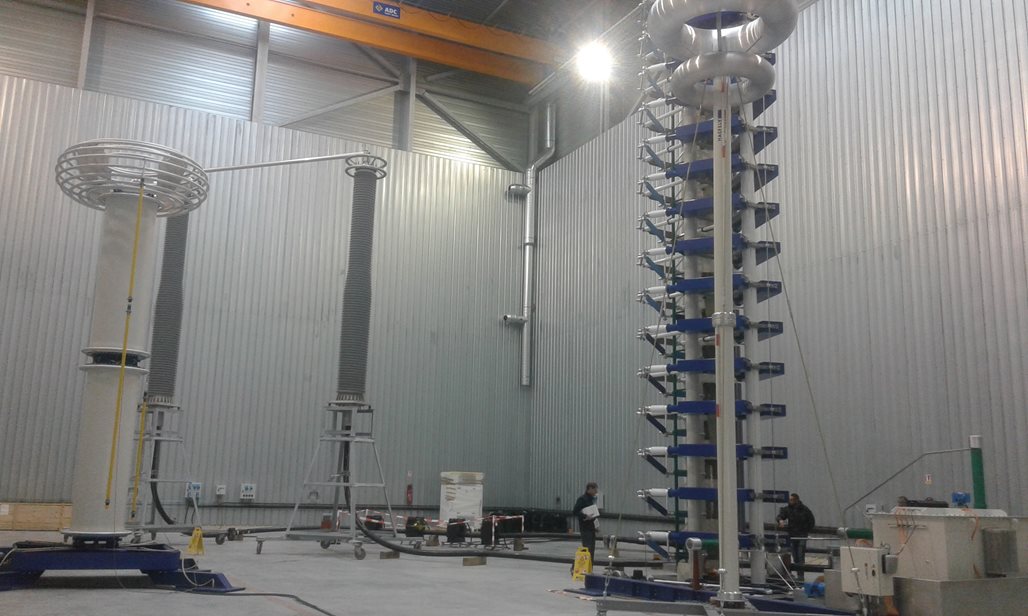 First i have made a working model in fusion 360. Materials used is different PVC and PTFE tubing, laser cut PMMA, 3D printed PLA and nylon screws.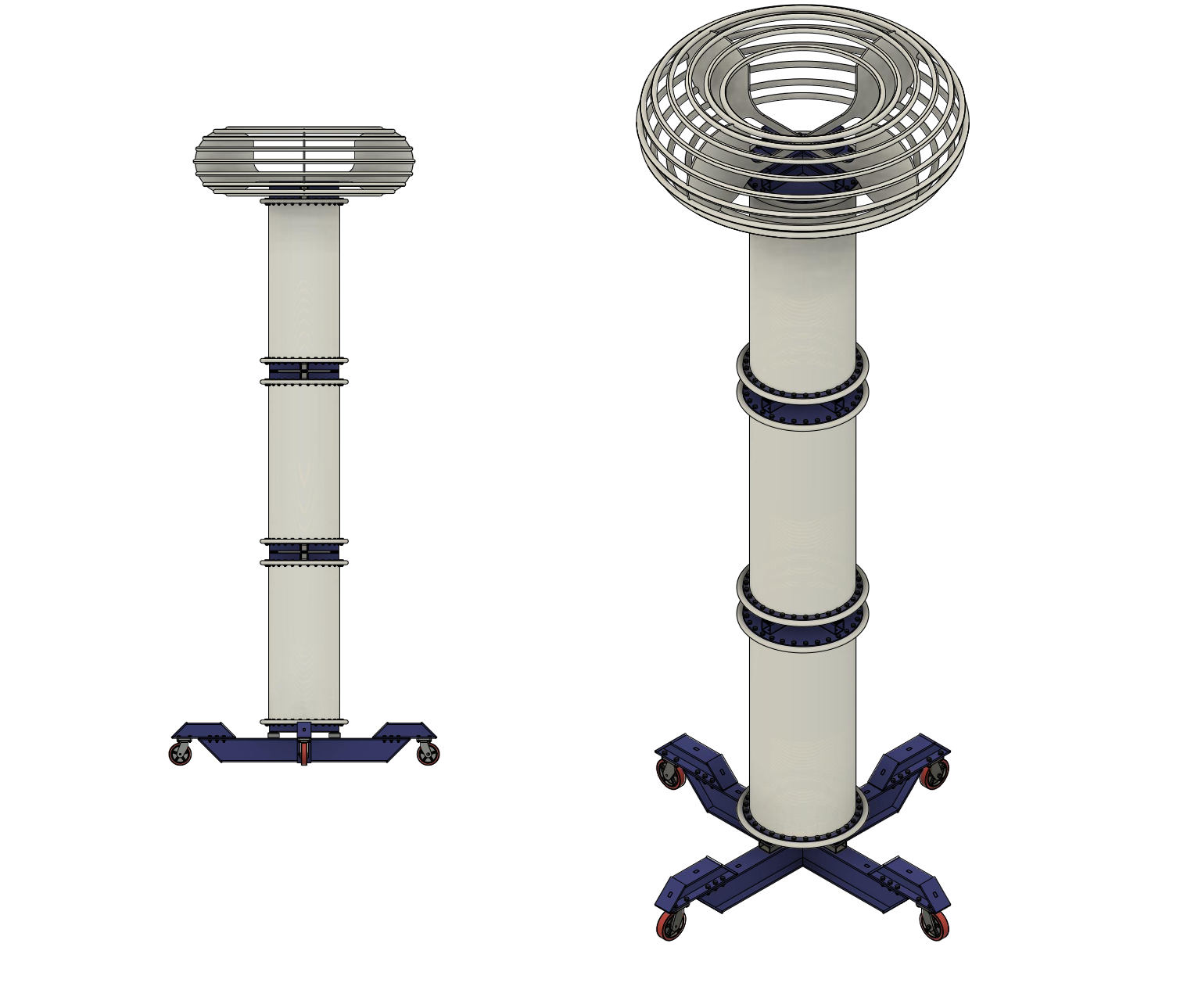 Base with caster wheels
One of three identical 334kV generator modules
The internals for making the ends light up
The Build process
Gluing the base I-beam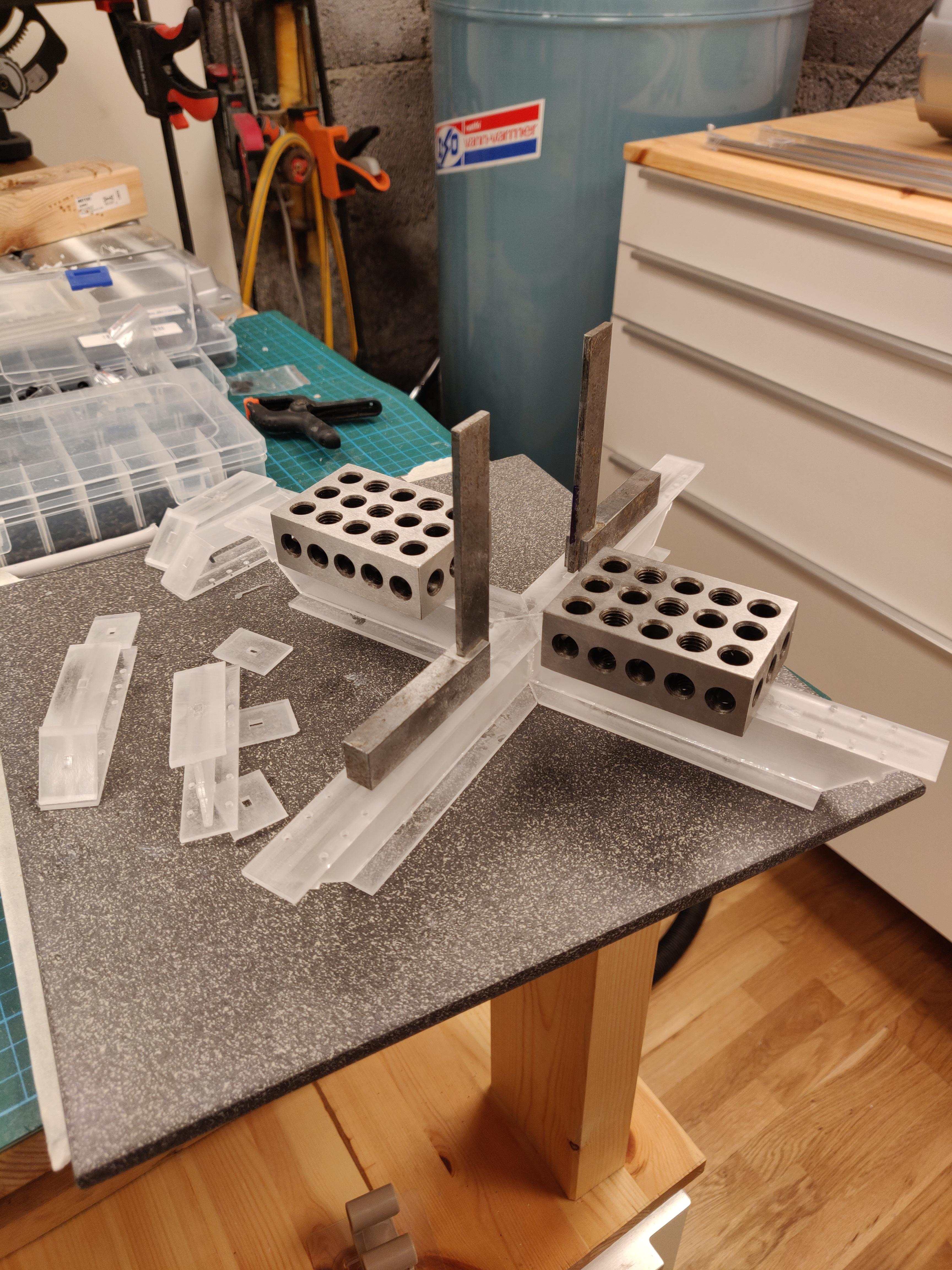 Test fitting the laser cut PMMA and 3D printed profiles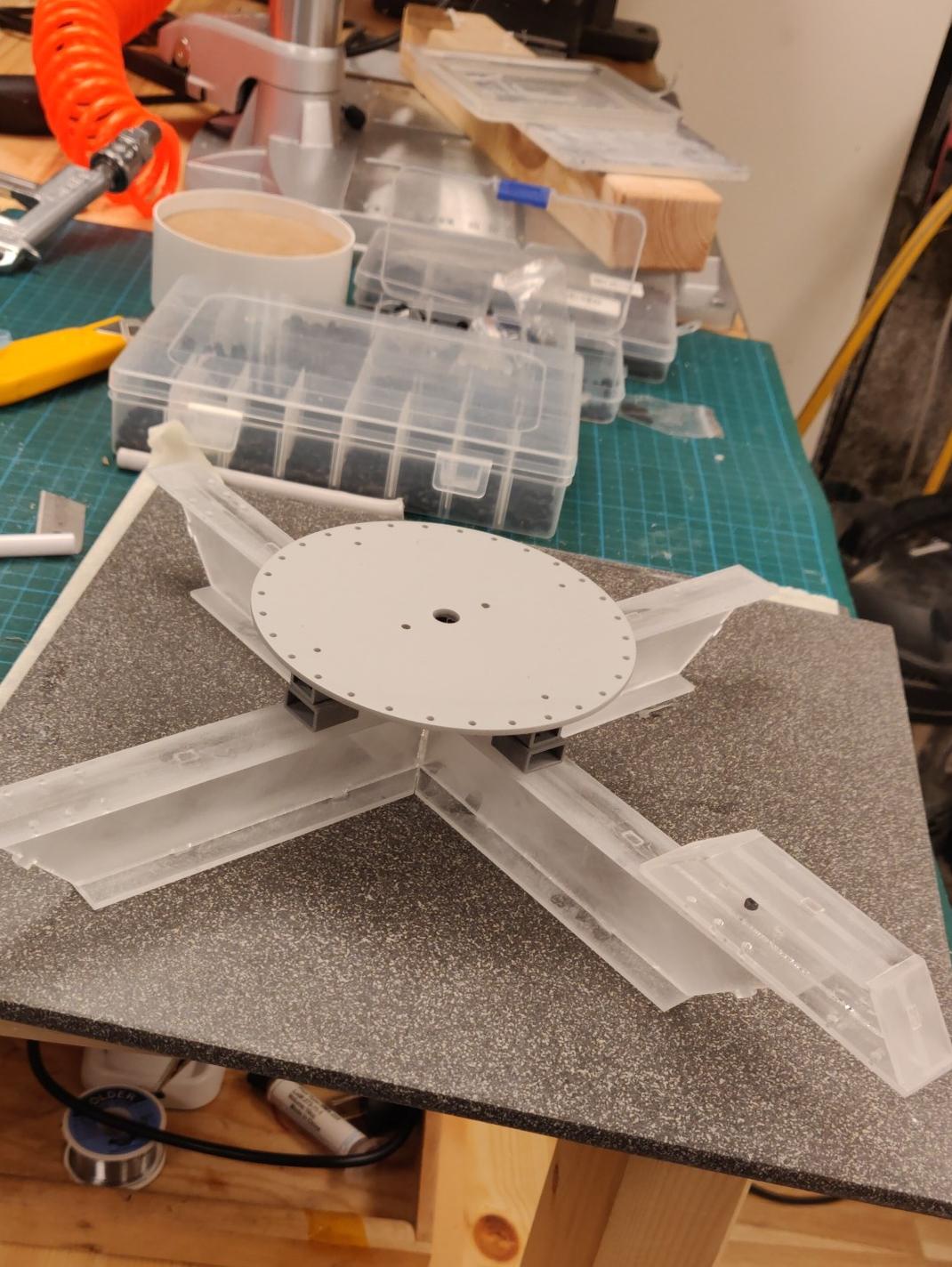 After a horrible spray paint job, the quality of the model is suffering from me not doing anything like this in a long time.
The fillet in the I-beam is made from car filler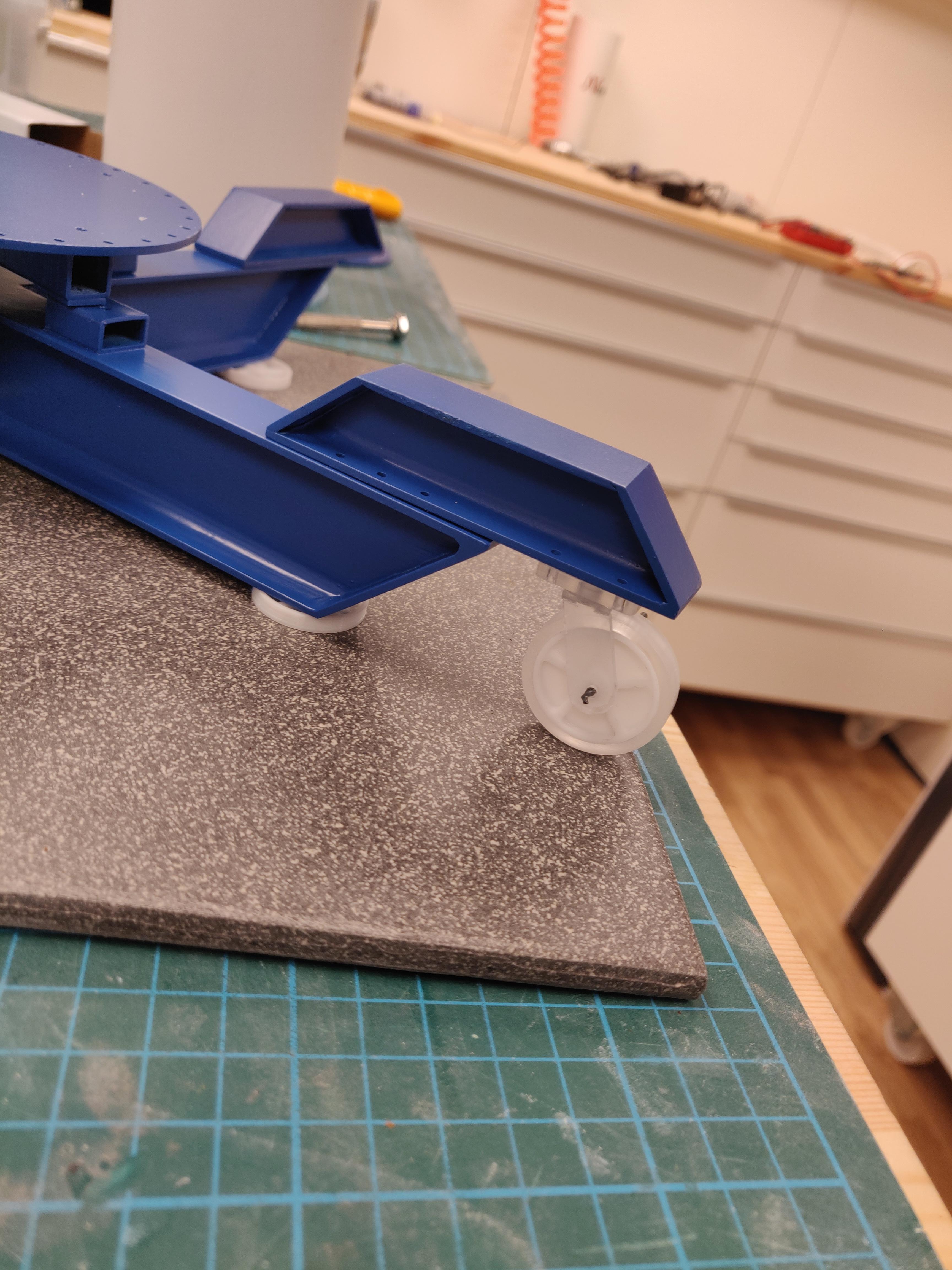 The generator main body is a 100mm PVC ventilation pipe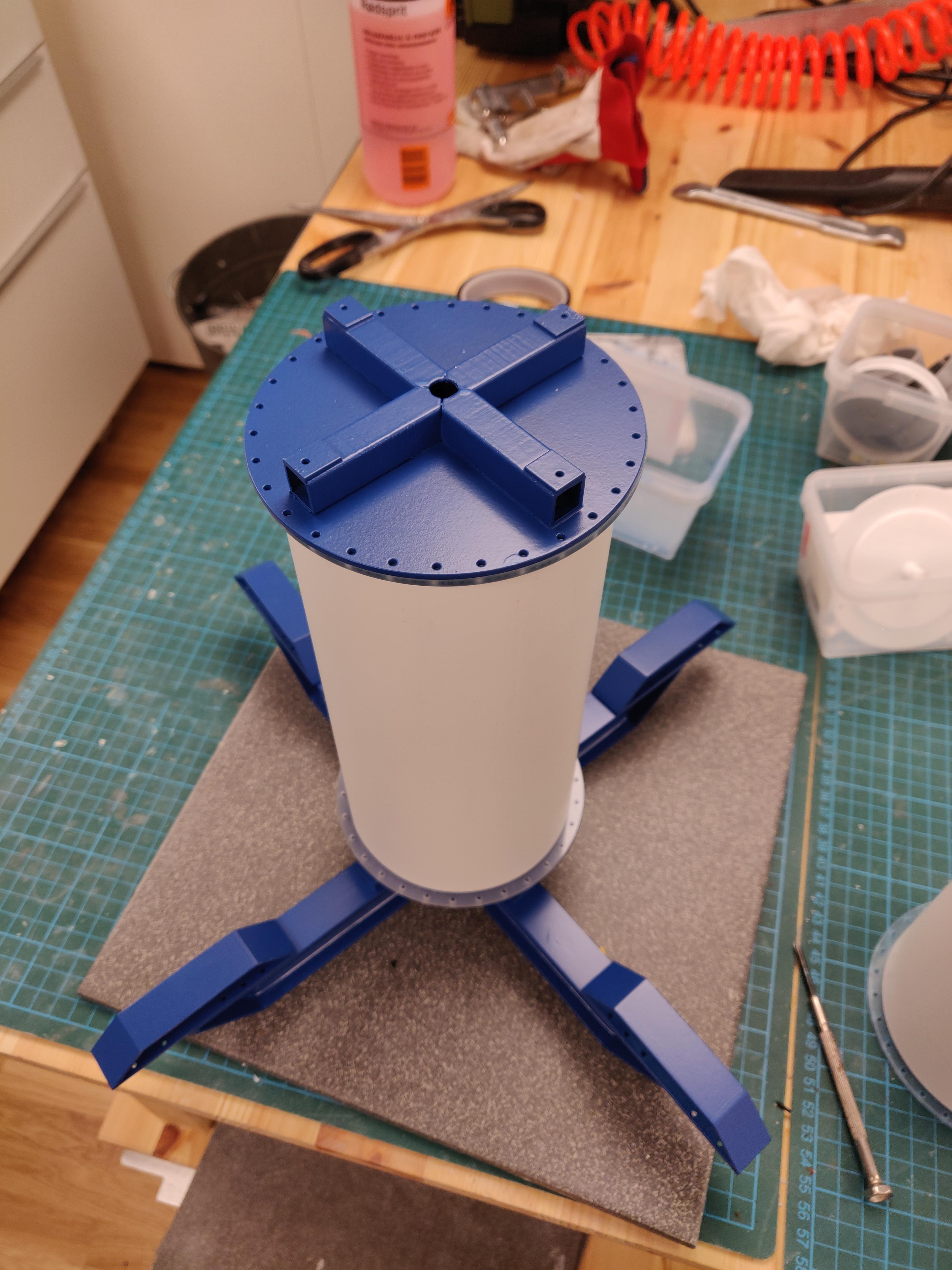 This is a test to see if the 80% transparent PMMA will transport and diffuse light from the LED strip, i have ordered a LED strip with more leds per meter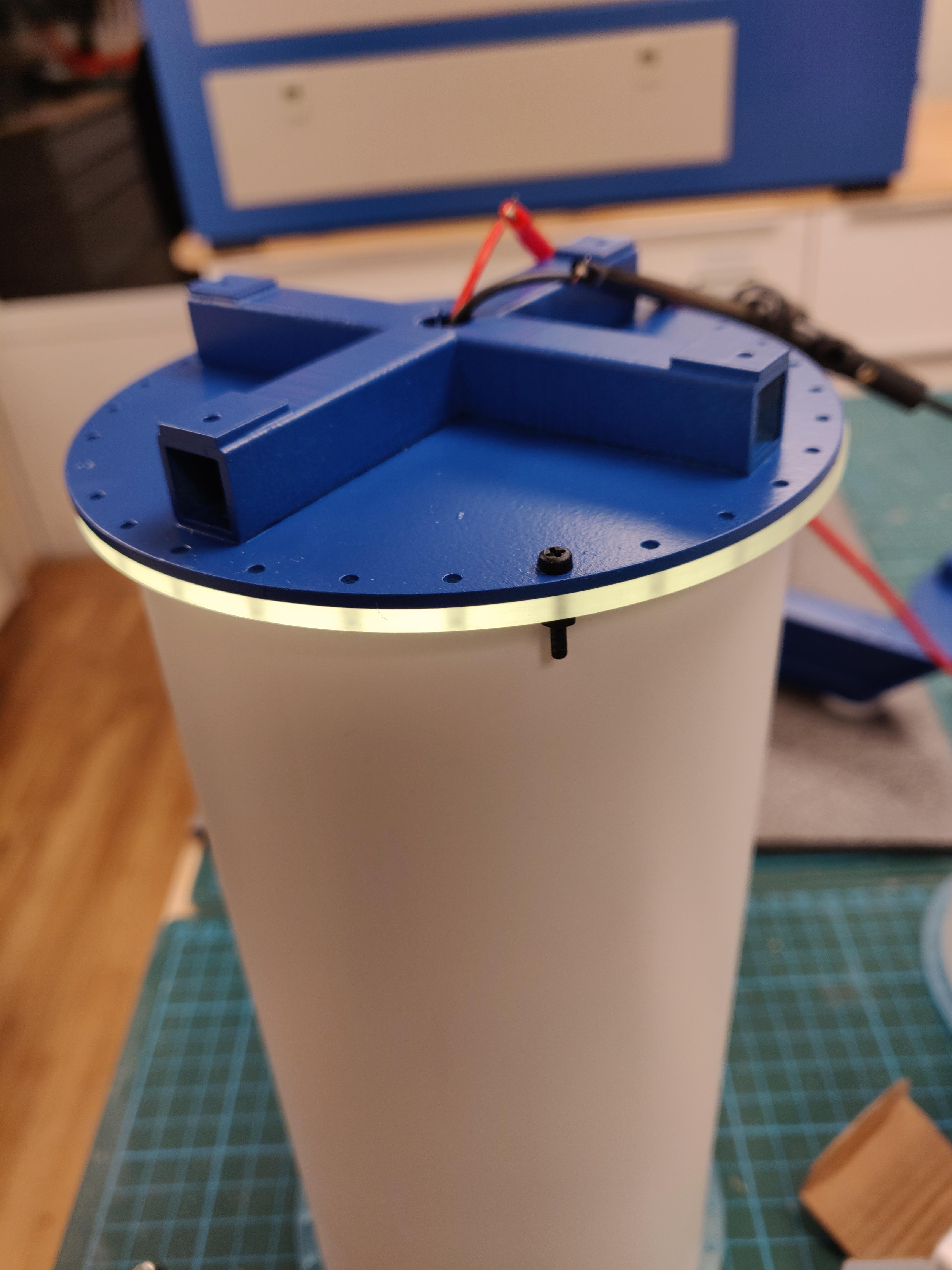 I am not able to get further until more oredred parts arrive. I am waiting for M2 nylon screws for "bolting" the flanges together, different kinds of tubing for the toroid isolators, LED strips and more arduino parts for the light.