I wanted to take advantage of my new found modeling time from the whole quarantine thing and finally tackle a kit that I have been wanting to build for over a decade now since I got it
First, the scale is up for debate. Revell said 1/74 in earlier releases, but then I also seen it listed as 1/72 later. To add to the confusion, the fact that it is based on the Clone Wars cartoon series version, not the movie versions, makes it hard to really accurately measure against any movie references or numbers. So, going off the clone troopers inside, 1/72 seems perfect and it looks good with 1/72 stuff so I am happy calling it 1/72..
Next, being based on the Clone Wars cartoon series version, there are a few notable differences.
Note, there is a smaller "pocket kit" version that is based on the movie version which includes the 2 side ball gun turrets. The scale on that is supposedly around 1/172 which is way too small for me. If it was around 1/144 maybe I would pick it up. Why Revell chose to do a small one of that a large one of the cartoon version is beyond me, but that is another topic for another time.
The main difference in the cartoon one is the side door configuration which is much different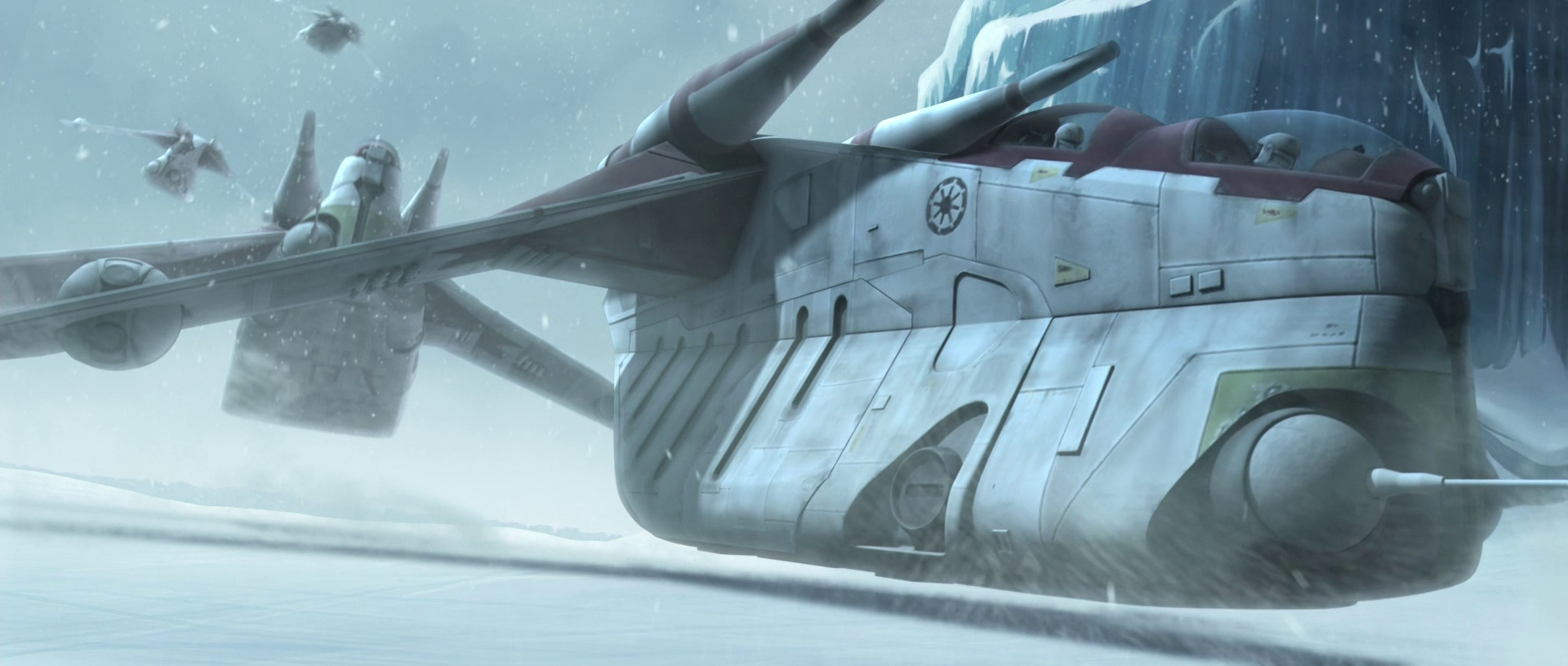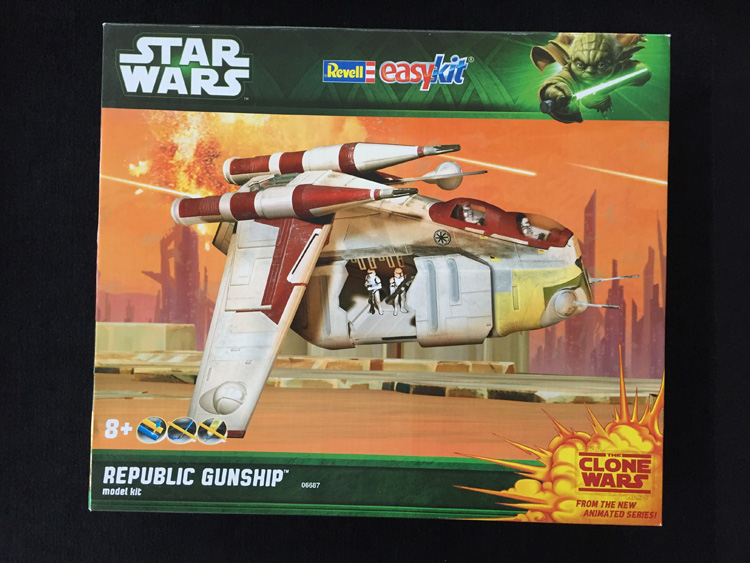 The overall shape while very close, is a little different which sometimes makes it hard trying to replicate what you see in ref pics on the model so you have to make a few compromises. The Revell one feels "squished" lengthwise compared to the more elongated feel of the studio model
There are some great pics here of the studio scale model that was used to help create the digital assets. I am not sure if this was ever used in filming, or just a a reference. There are a number of differences between this and what was on screen as well
Since I forgot to get a starting picture, I will borrow this one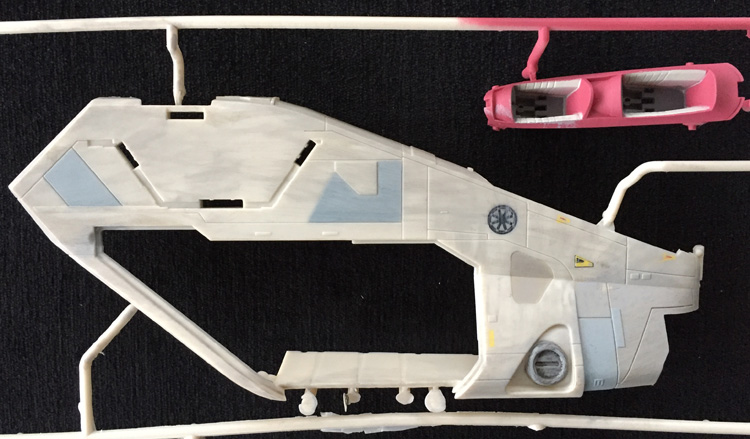 As you can see, it is actually a pretty good representation of the Clone Wars one. Unfortunately that means a lot of chopping to get to the Attack of The Clones version
You have to square off the top and bottom corners of the side door as well as cut out the the other smaller side doorway in front of it
In addition, the top of the big side door frame needs to be more angled in the front. I originally skipped that part as I did not have enough ref when starting and missed that. It might be a little too late now to fix since I glued some things in, but I am very tempted to try fixing it as I cannot "unsee" it now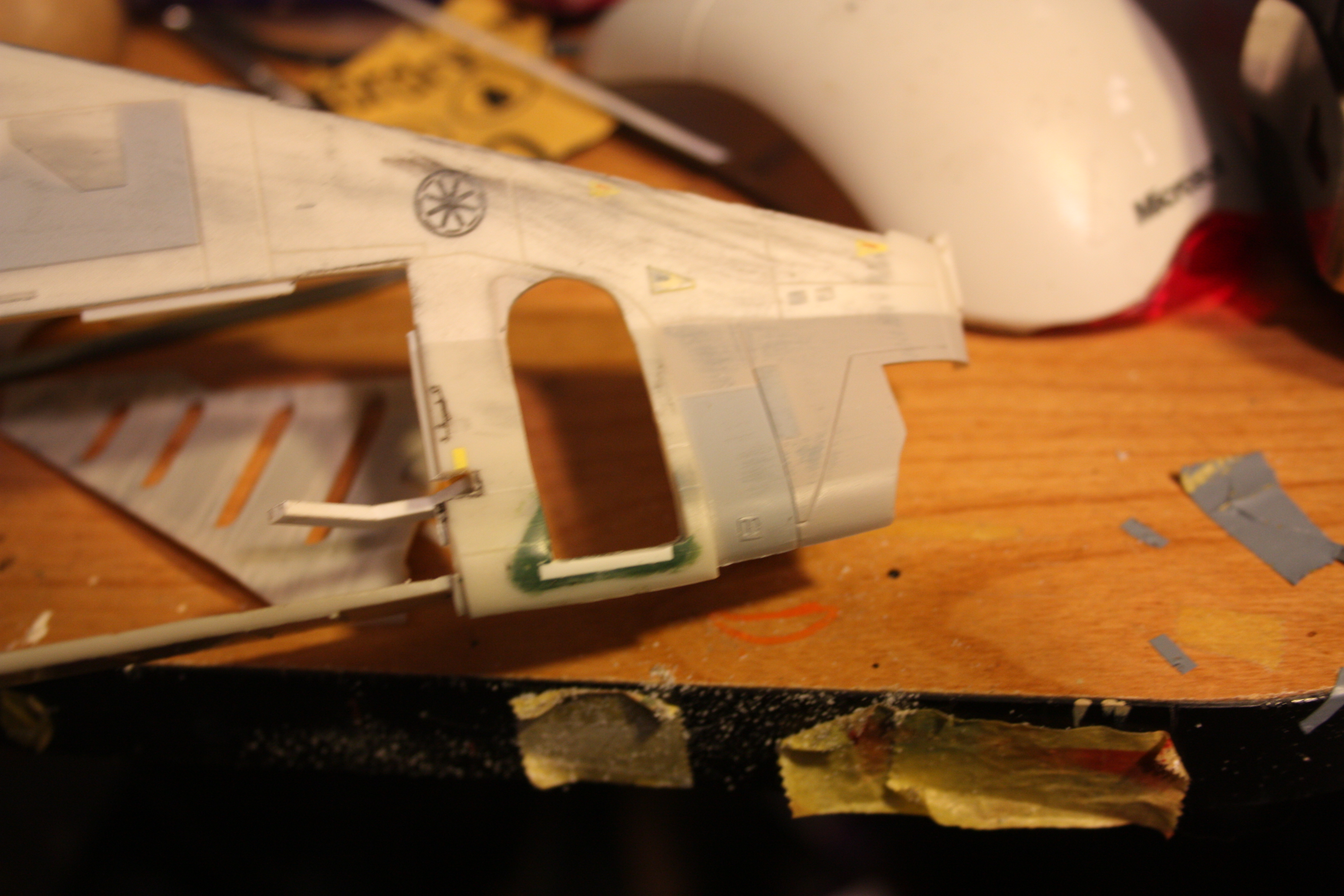 Of course that new door means having to build some structure for it. I also replaced the interior cabin door to the cockpit area with something a little more detailed
I could find no reference material on this beyond scouring for screenshots so I kind of winged most of it going for the overall look instead of accurate details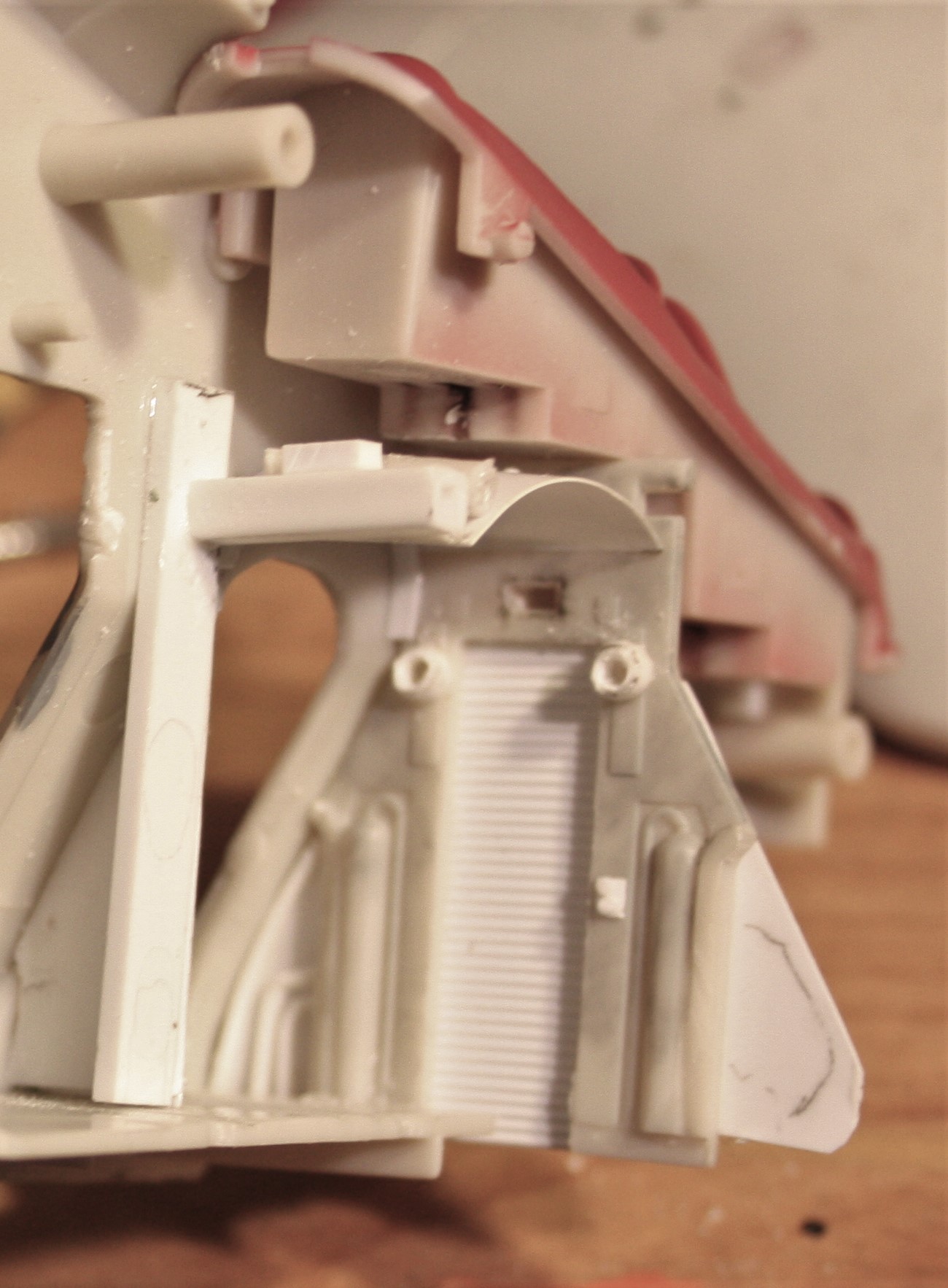 You also have to open up the slats on the door as well as fill in the cutaway. I used the plastic from the internal cabin door that I had cut out to graft on since it was the same thickness plastic. I still have to clean it up and sand the edge flush, but this shows what was involved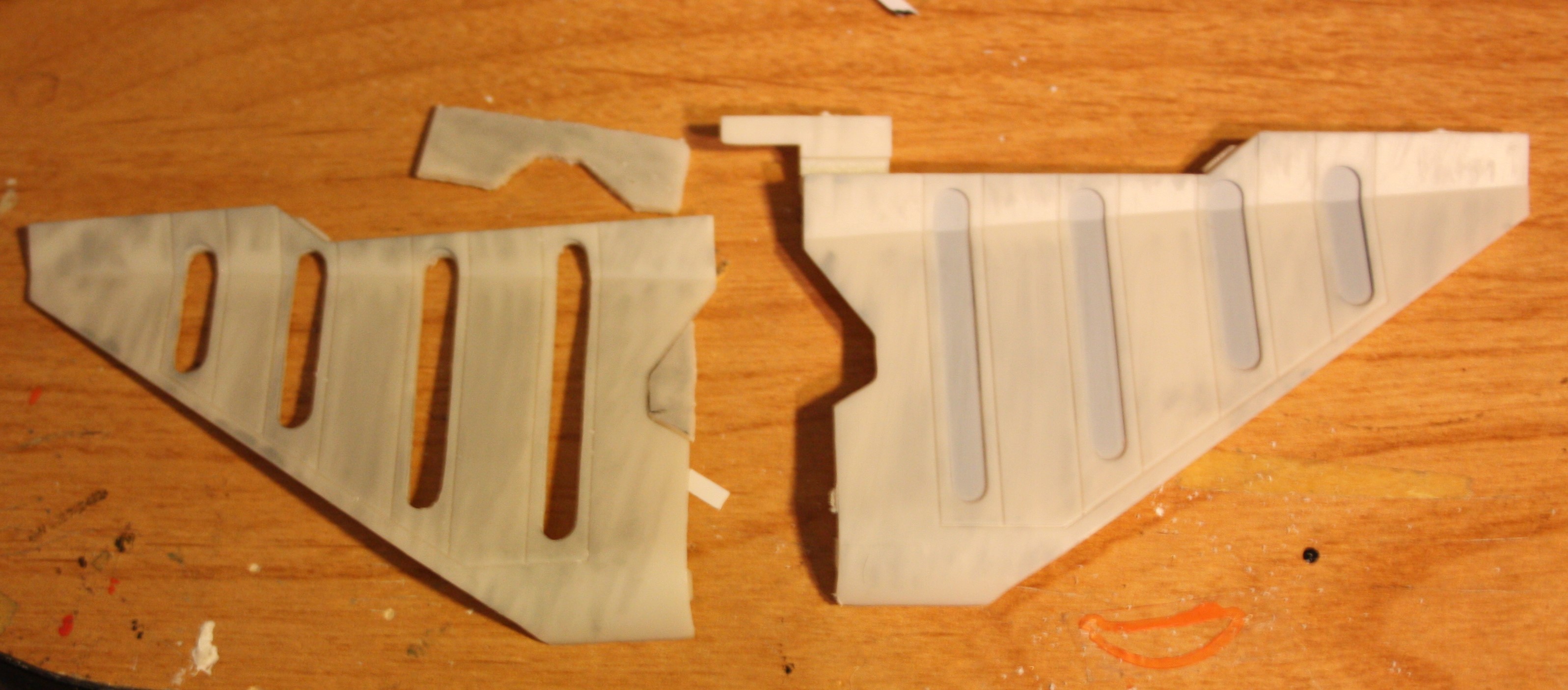 Then of course there is the overhead rail/piping structure. This was even harder to find exact details for
My solution for whatever those cooler/heater? looking parts are
Used a thin strip or the lined pattern with a thin U channel strip in the middle to make it
glue to a paper thin sheet of styrene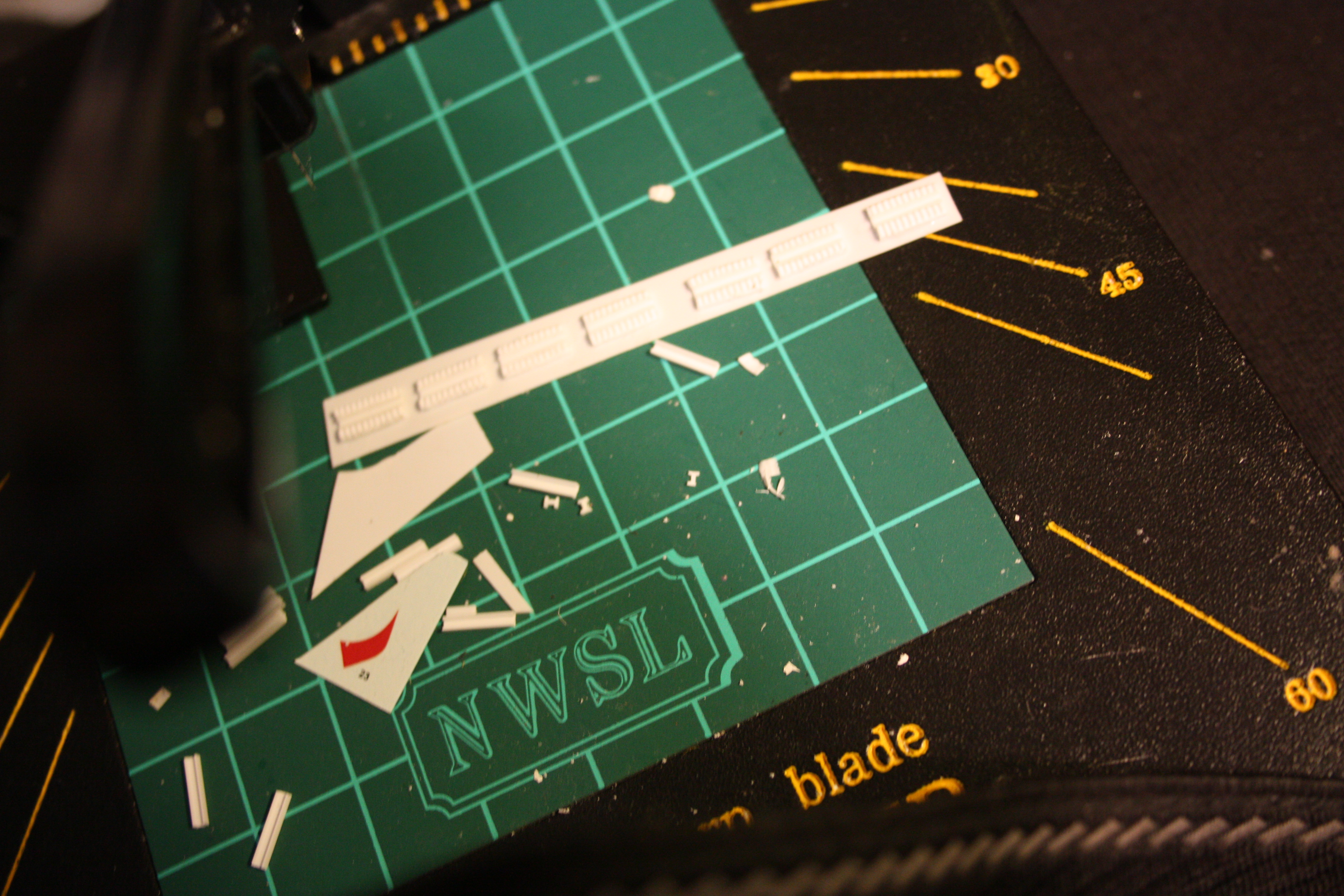 cut them out and glue two of them together with two rod supports sandwiched in between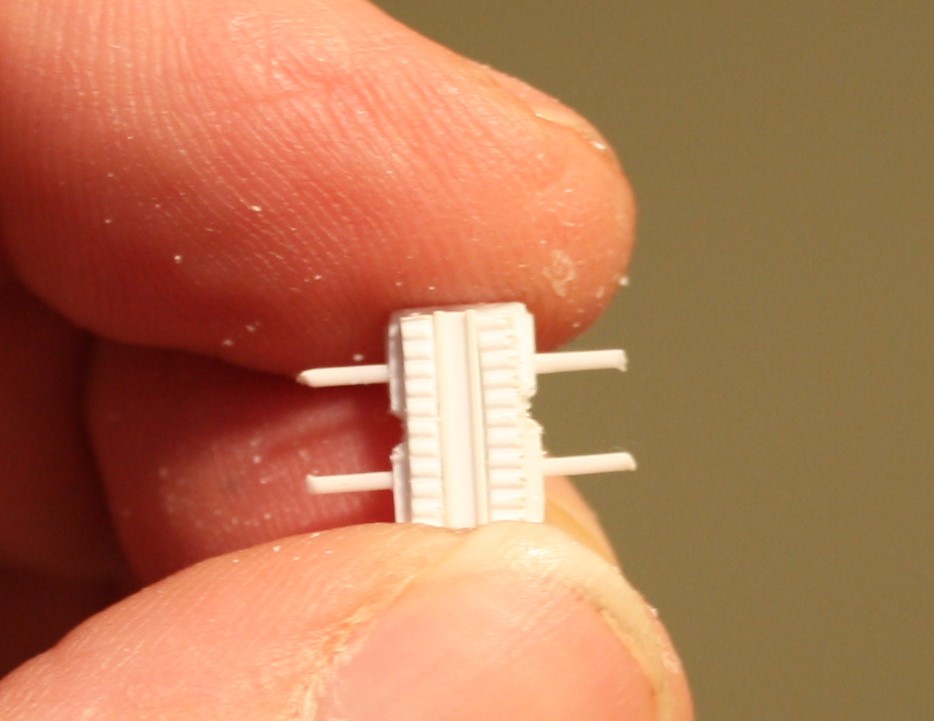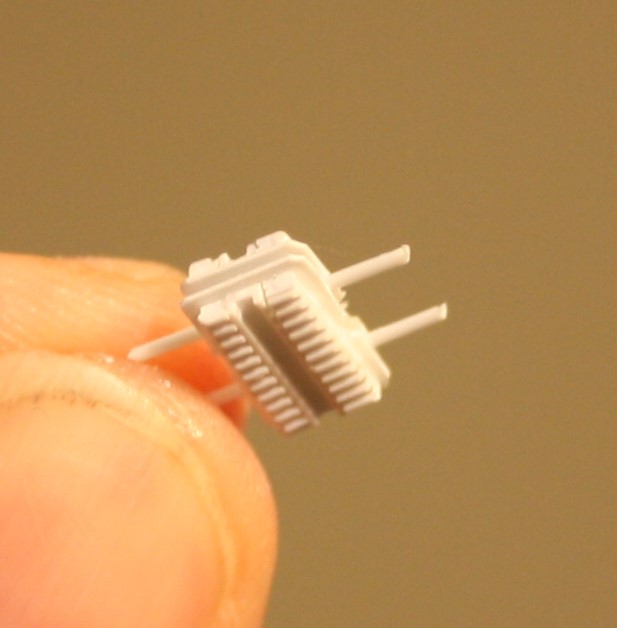 This is where I am currently at. The 1/72 Clone Troopers are 3-D printed by
computergeek
The Yoda is a micromachines figure but he seems good enough size wise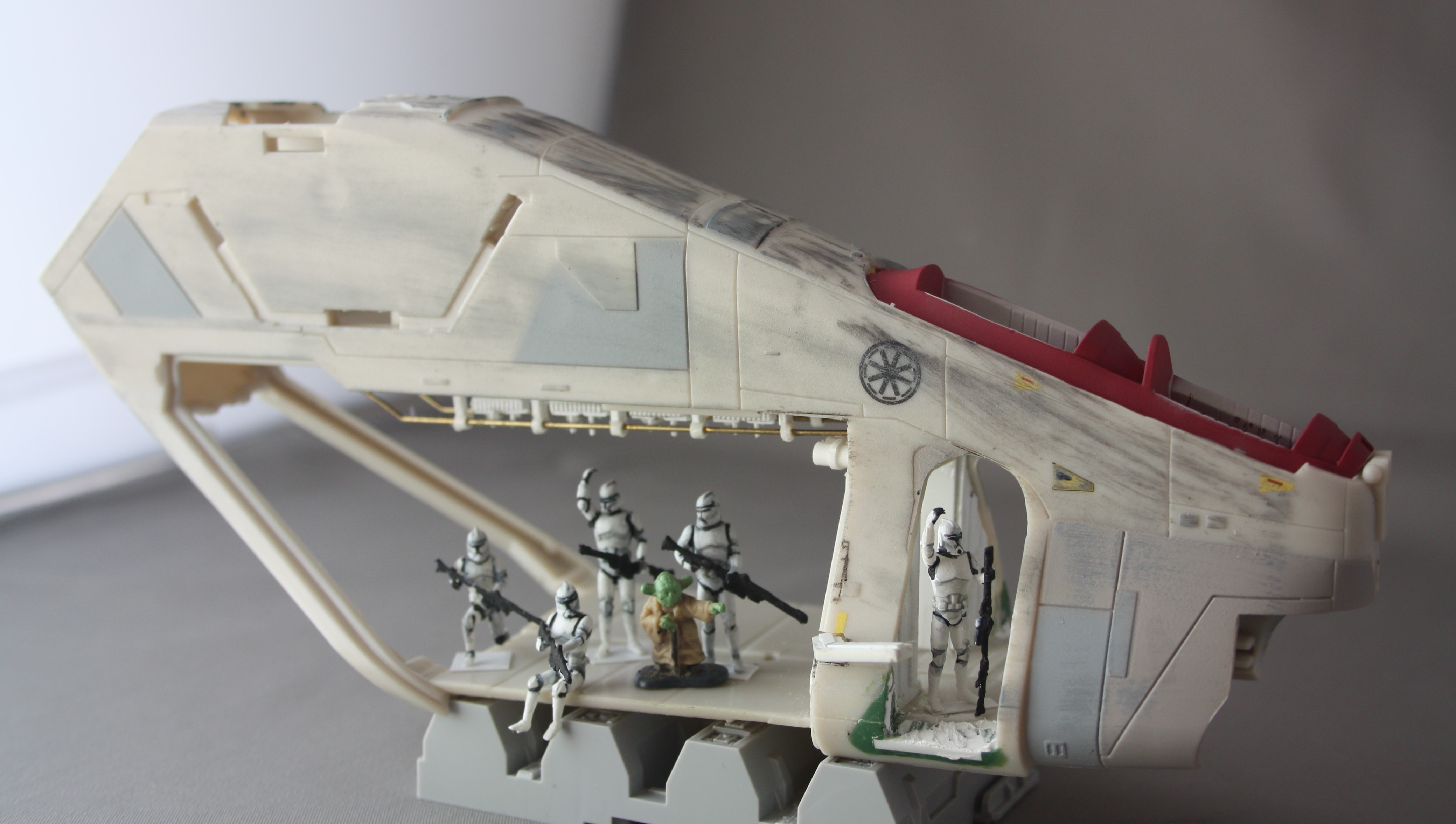 I still have to figure out how to replicate the side bubble turrets. I have a clear round plastic packaging for "squinkies" or some similar toy that I had saved from my daughter's toys when she was younger. They seem to be around the correct size, but I had to order some polishing compounds as I have to sand away some internal supports they had so it would snap close
I also have to figure out the door arm mechanisms. If anyone can shed some more light on what they look like I would love to see any references you have. I have had a hard time wrapping my head around what they look like and could not find any really good shots of them