I picked up the Rogue One 1/72 and 1/144 X-Wing set and am building both as Red 5. I've got the small one based out in Mr. Color Off White (C-69) over a black undercoat. It's seems like it's slightly more neutral than Archive X Reefer White or Tamiya Insigna white, but after weathering I think it will be a good color (plus it seems to me like the film shifted everything considerably towards a cooler color temperature anyway).
On the 1/72, I tried to break it down into subassemblies that are complete as possible while still allowing good angles for paint coverage and minimizing any visible seam lines with some judicious sanding. I've finished the primer coat on the larger one (I may give the upper hull one more coat since a touch of the red is still showing through on the stripes) and will base it out in the same Off White, but I plan on trying to pre-shade for the first time instead of going for an overall dark undercoat. I picked up a cheap copy of an Iwata H-PC and with the .2mm needle the spray pattern seems very fine and controllable. I've also got Luke mostly finished, and am underway on R2. It's nice the kit gives you two copies of him so I'll probably paint both and use whichever comes out better (although I wish whatever Byzantine licensing they have in the U.S. market didn't prevent them from having full unseated figures).
This will be my first fully airbrushed build after getting back into the hobby, I'm trying to ratchet up my game as I go along.
1/144 after base color coat:
Upper hull, pic is slightly out of focus
Use the force, Luke...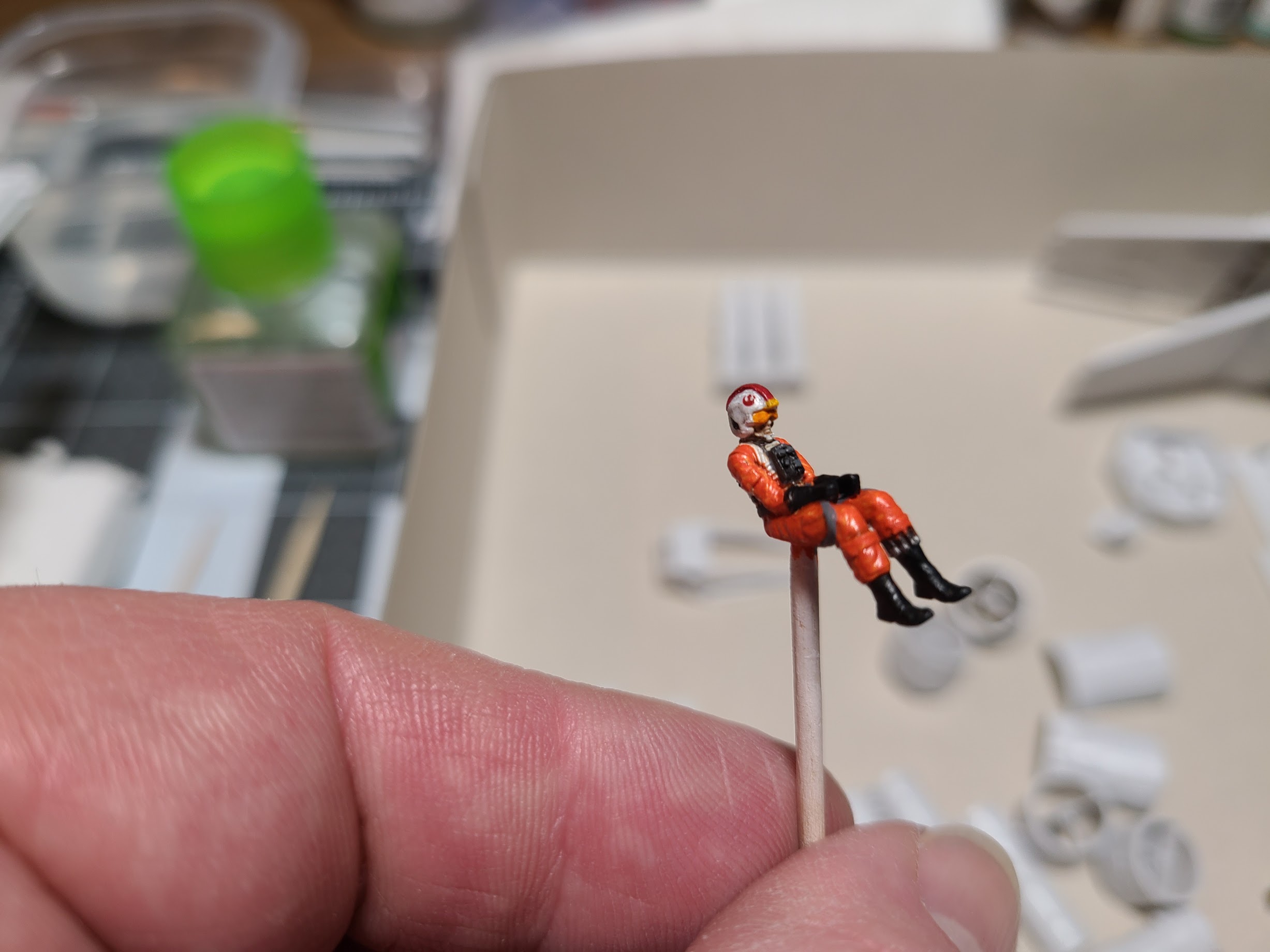 R2, that stabilizer's broken loose again...
I need to dry brush the silver and metallic blue to brighten him back up.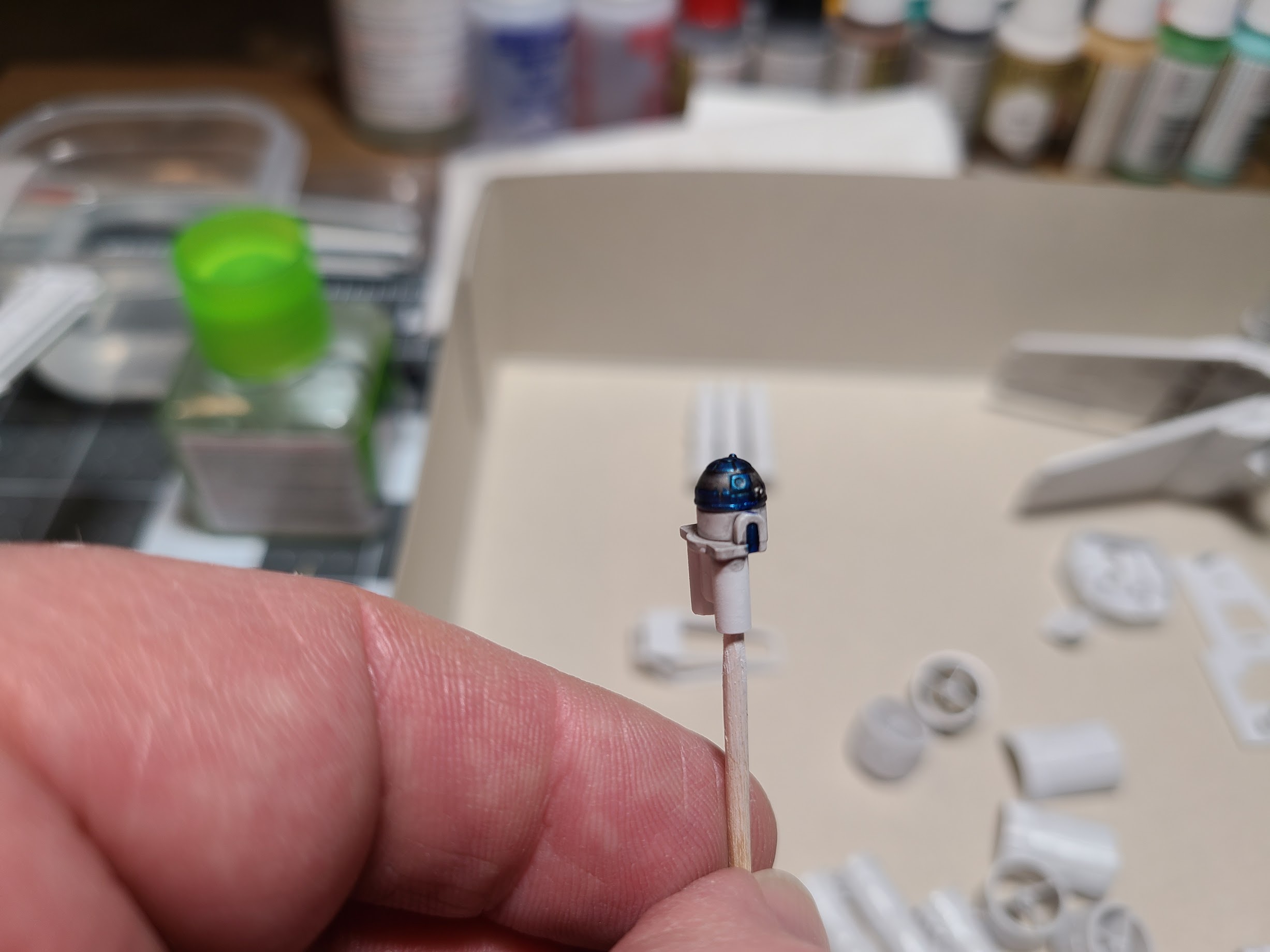 All of the subassemblies glued where applicable, sanded, and ready for paint. I left a few parts on the sprues where the gates won't be seen.
Upper hull after two coats of primer. I'm debating on whether to give it one more or not to kill the remaining touch of red plastic.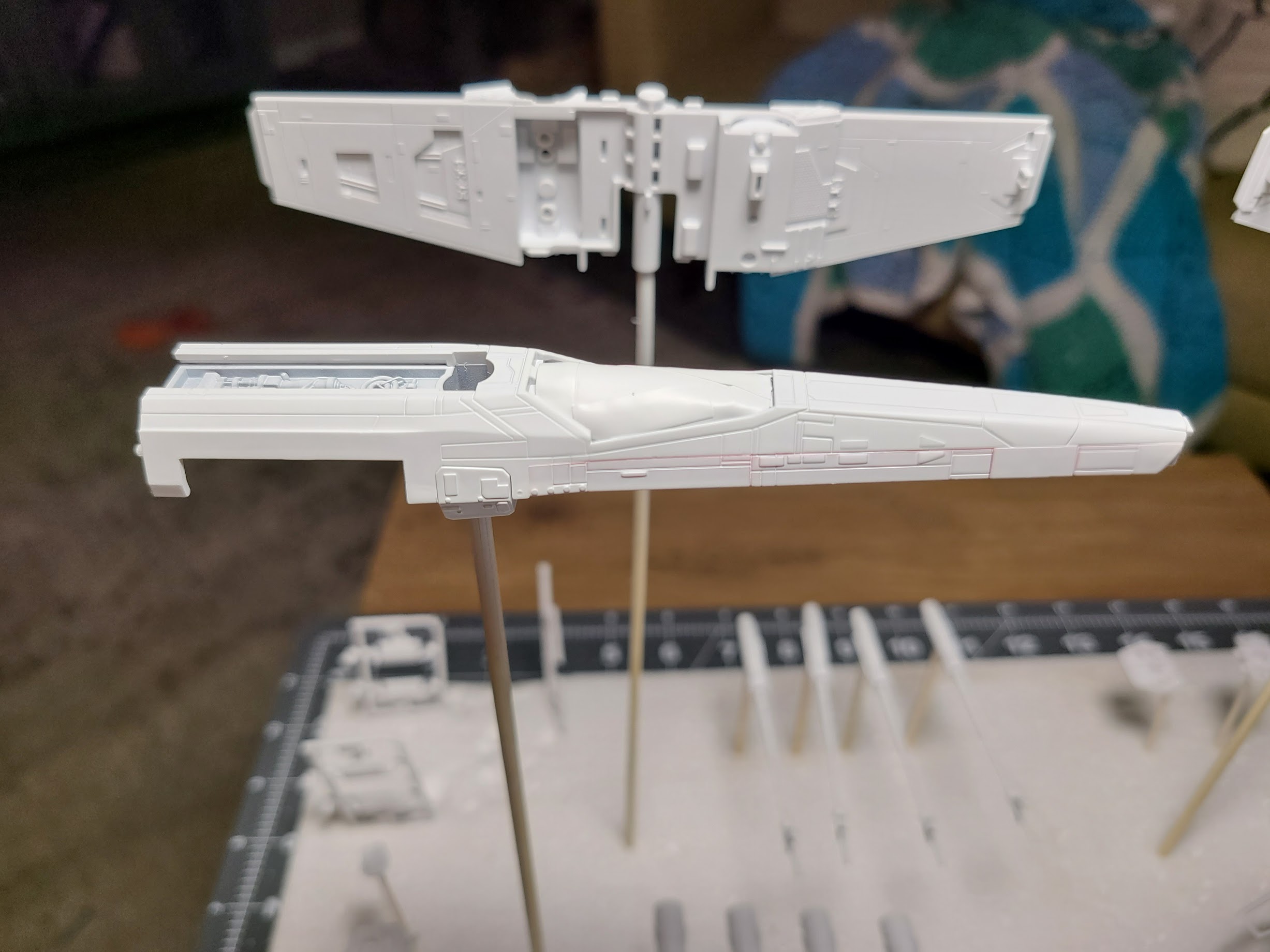 Blaster canons after priming. The cans are all glued and sanded but the tips are just snap fit so I can remove them later to make the striping easier.