After showing off Enterprise Models, I thought that I would share this. I whipped it up this afternoon. Blue LED in the glove. Wires under the clothes into the base. Three volts, no need for a resistor.
It's an aftermarket Tony Stark head, body, and outfit.
He'll be permanently posed next to his protege.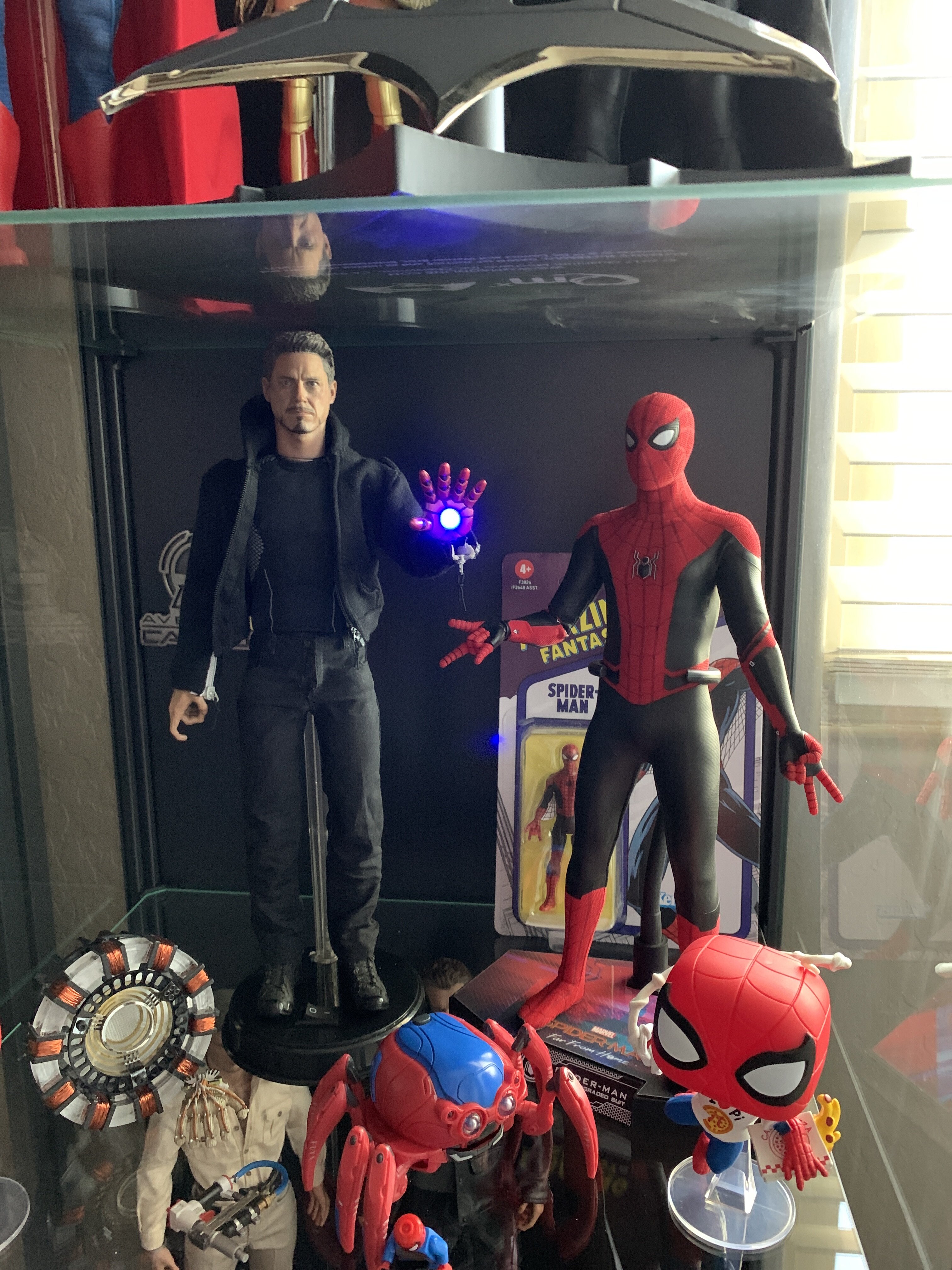 Last edited: