Posted this up at rcuniverse so might as well show it off here too.
.
The back story on this is I got this tank at a wallie world on our honeymoon 7 years ago when the wife sent me there to get some blow up floatie things for the pool. Just finished adding led headlights to the tank, still have to finish the search light. Last thing will be having the commander "Ted Daring" lol be animated. Saw it there for a hundred bucks and said heck yeh. Flash forward to about 3 months ago and I tore it apart. I striped off the welds, the hand holds, just about everything other then the rear gas/oil etc covers. Then proceeded to appy new welds, new hand holds out of brass, the rear storage box, engine outtakes, cut out and meshed the top of the engine housing, drilled about 40 or 50 holes for new bolts and flathead screws, you get the idea.[
] Then made my own stencils and lotsa weathering, using various different textured spray paints, pastels and docs weathering to name a few. It has beefed up metal gears, and slowly putting in brass tubing on the wheels for extra durability. Think thats about it.
One final mod is I will be changing the upgraded speaker to fire up, once i cut out the back upper part of the tank and relocate it to that spot where the engine would normally go. I actually have to take some new pics to really show off the weathering detail outside, but you get the idea.
These tanks have full sounds, not bad for a toy tank. I have some 1/16 rc tanks coming up next for full build, one is to see visually and to be used as test bed for my full scratch built 1/4 all metal King Tiger I plan on starting next spring. About 6.5 feet long, 38" wide, weight about 175 pounds.:love Twice the length of stuart and then some.
Lotsa detailed pics to see how it went from stock to what it is now in the photobucket album.
M5 Stuart Tank build pictures by takevin1 - Photobucket
Stock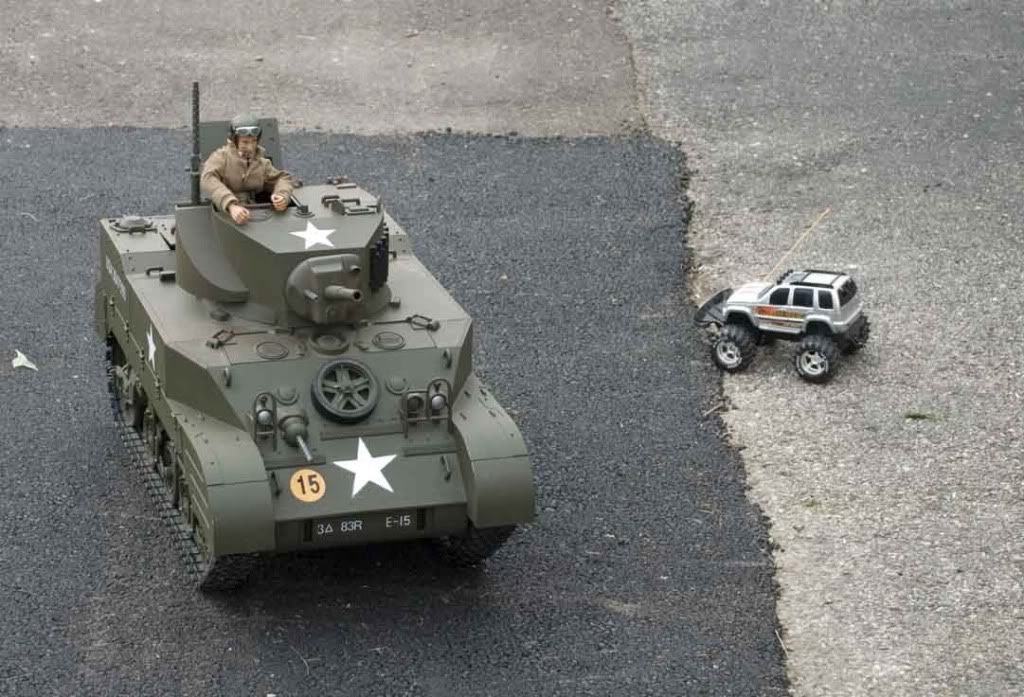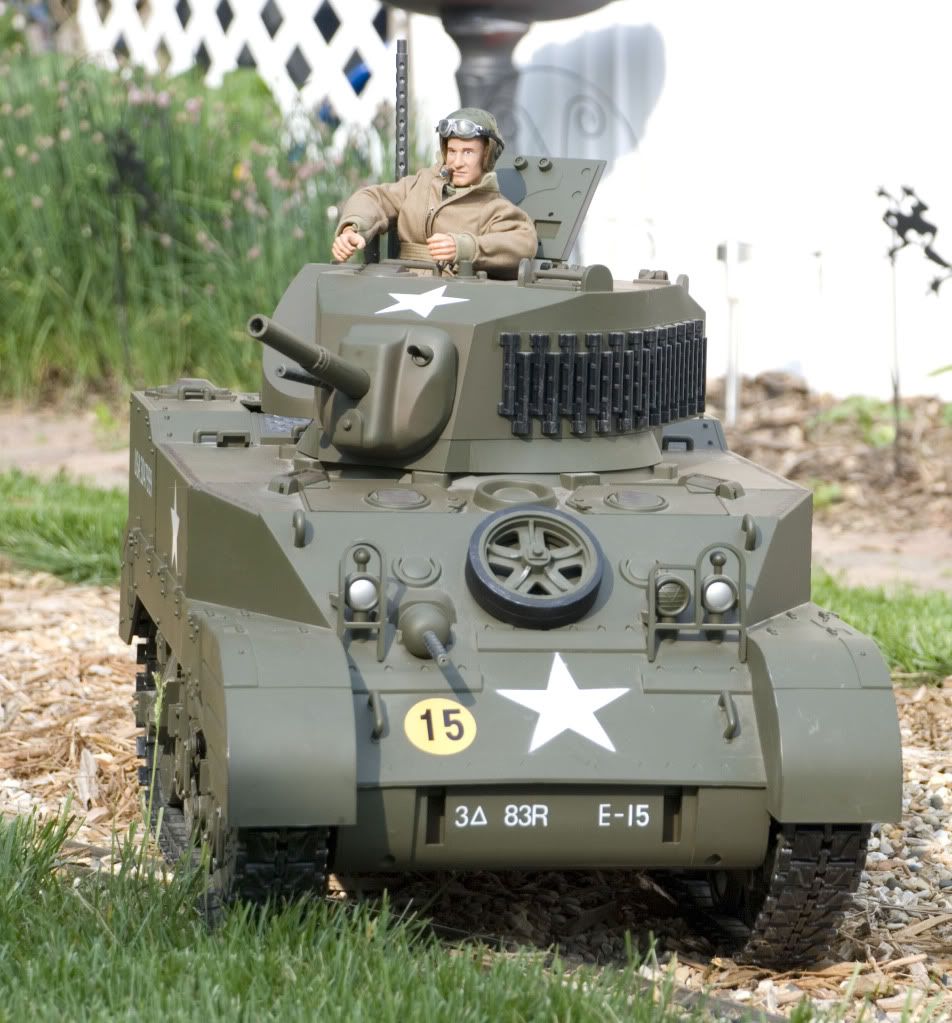 to this