well yesterday, i decided to sculpt my first bio. it's only in 1/6 scale, and i know it's not perfect, just testing my "sculpting waters" i guess, i've sculpted very little in the past but this last week i basically had to sculpt 80% of the armor for a new lostie i'm working on, and upon my (personal) success i decided to do this, SO DON'T LAUGH!! i know it ain't one of paul or casey's but who's is eh? i'm mainly doing this in case HT decides to go with the "pitted" bio, i want a smooth one
first pic is after sculpt and firing, and before carving....
and then a few after carving on it all night, still not quite done, and i'll update when it is finished and painted, but here it is...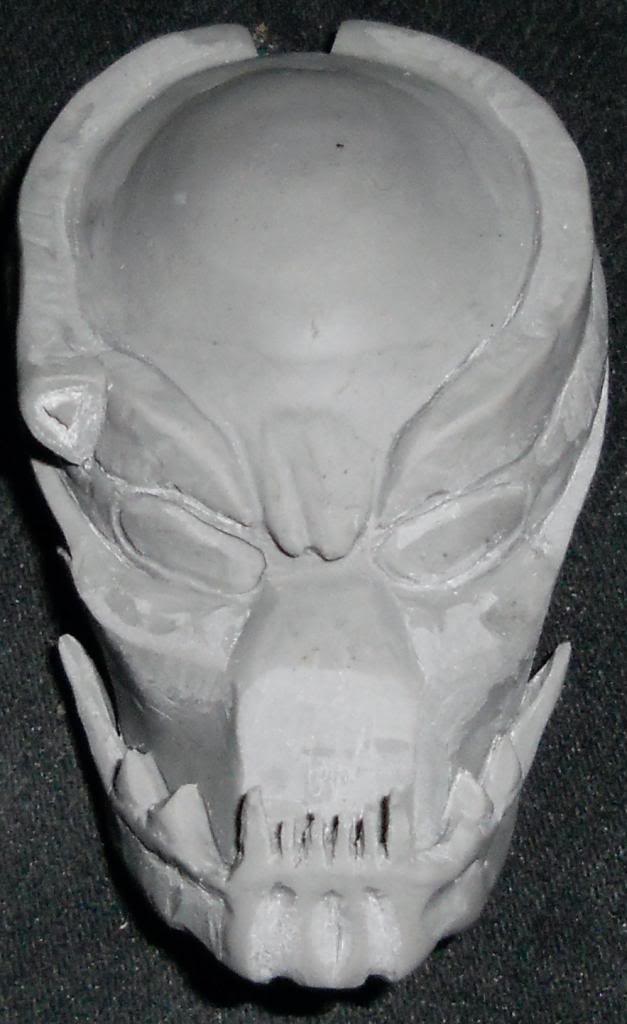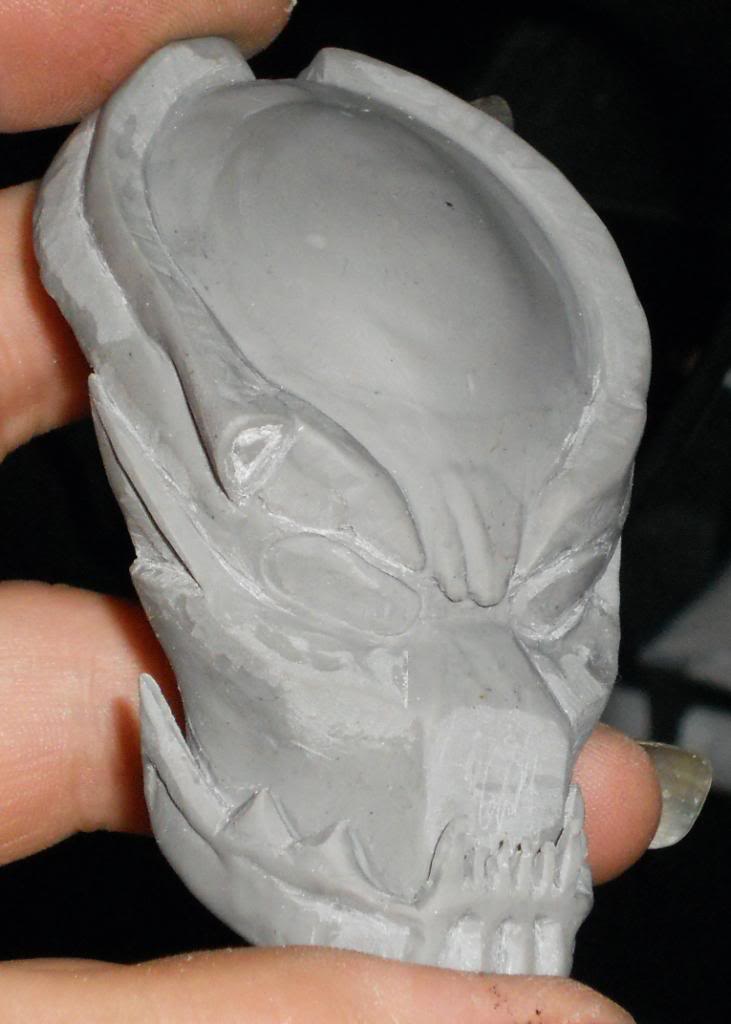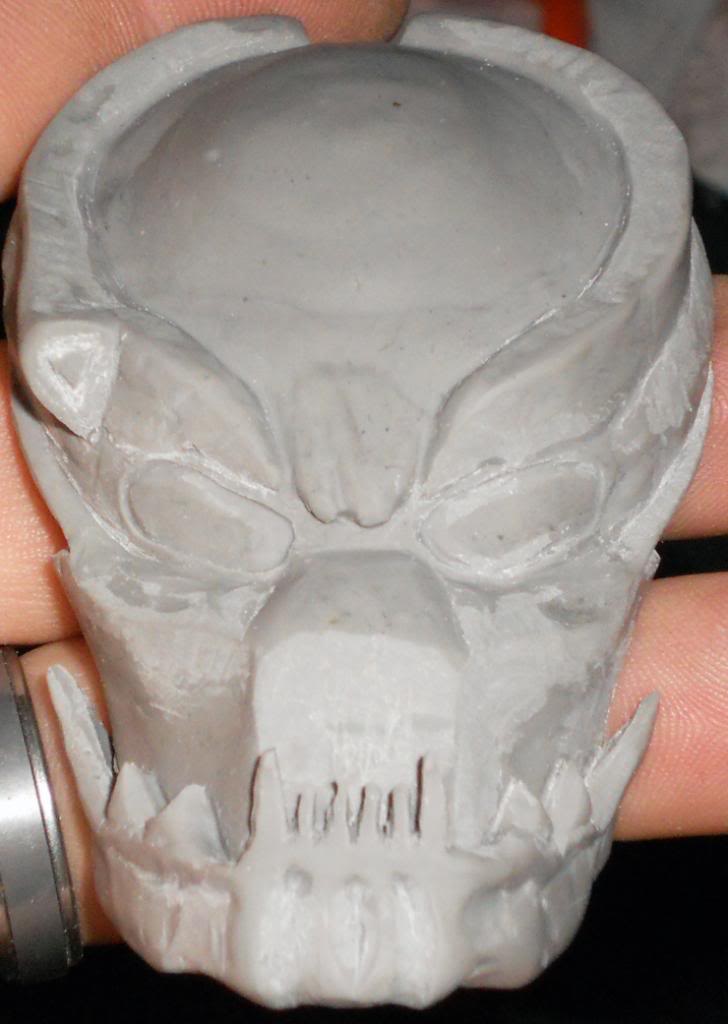 still needs some sanding and some of the details got blanked out by the flash in the carved parts but hopefully you get the idea, and casey, i was lookin at yours while doing this, hope that's not an insult
it is also perfectly hollow and wearable by any hot toys pred, since it was built around a 1/6 predator head shape that i made a while back, for something else that didn't work out.
so i just basically was hoping for some feedback on whether or not i should pursue bigger and better things, or give it up, also hoping it's not the later cause it's pretty damn fun! i couldn't stop!
till i was passing out and dropping the damn thing on the floor
again i am aware of some of the structural "inaccuracies" but all comments and critiques are welcome! thanks in advance guys!
Dan