Sr Member
RPF PREMIUM MEMBER
Heyo everyone. To preface this build: I have always liked the N1 from The Phantom Menace. Loved how sleek it looked onscreen, and still love it to this day. SO, for a while now I have been looking for a 1:72 Fine Molds kit to get my hands on, but those things are extremely rare and hard to come by now. Therefore, I opted for the old ERTL snap kit (not the diecast one) from 1999, and I made a build video out of it:
Thoughts on the build: There aren't that many parts, and they don't fit together well at all. Lots of filing/sanding, etc... The R2 that came with the kit is awful, so I swapped out one of the spare heads that comes with the Fine Molds 1:48 X-Wing, and it seems to fit nicely. The seam line on top of the body was a pain to get out, and you can see in the video that I don't get it gone QUITE all the way, but oh well. And it was my first time trying a silver paint called Duralumen, sold by TheDigitalArmory on Etsy. It's pretty cool stuff! I could have done more surface prep for the gloss black, but I neglected to. Oh well. Oh, and I sanded off the little nubs where the guns are. Oops.
So all in all, definitely not perfect, but it was a fun build nonetheless! Also, I thought that my yellow/orange mixture was a bit too orange, but I compared it to the image in Sculpting a Galaxy, and it seems that I got it pretty close!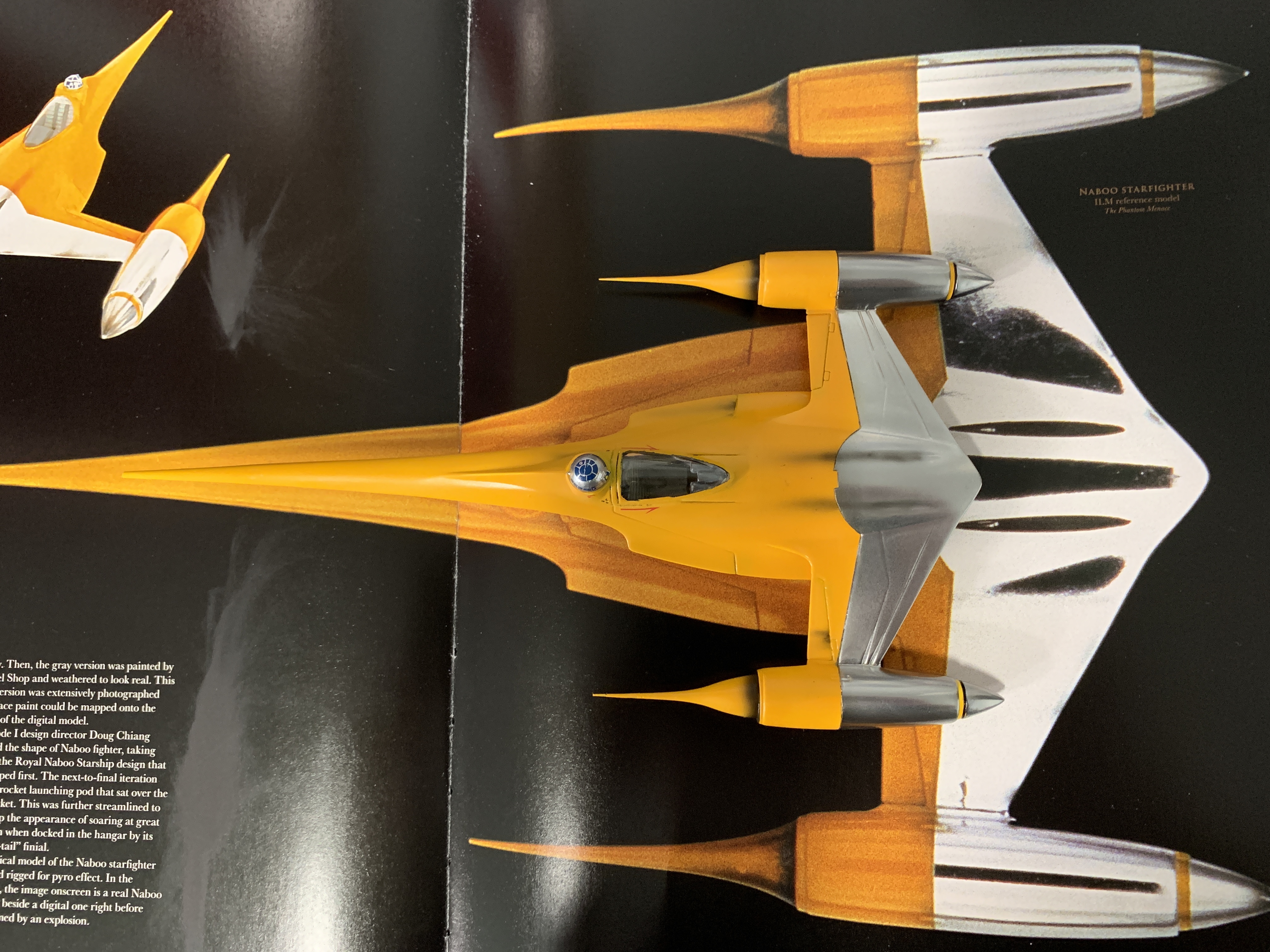 Thanks for looking!
SB