Hi everyone
I've been a bit quite on the forums lately and that's because I've been spending more time building and less time writing. I had to take a break from the relentless detailing of the Star Destroyer (which I will go back to because I want to see it done), and so for the past month or so, I have been away quietly building my 48th scale 199 Eagle. I've long loved the design of this ship and have dreamed of having a kit of this as a boy when I saw it in an old Airfix catalogue but just never bought one until a couple of years back when I saw one of these going relatively cheaply instead I clearly grabbed one.
Naturally, me being me, I also was never going to paint it like the show. Then I saw The Admiral's build (
1/48 Eagle Pan Am Tycho Clipper - Resin Illuminati
) and it's inspiration from him that got me going on mine. So I naturally borrowed/stole his cockpit idea and subsequently made my own poorer copy.
However, it reinforced my previous desire for a non standard white Eagle, so I came up with the most obvious option: paint it in black! Everything looks good in black right?!
Painted in Tamiya NATO Black, flat black and German grey and something else to. The engine stuff is all painted in bare metal just because I thought it would look cool. That general concept is prevalent throughout this whole build really
I'm going to blow my own horn here and state that I am super happy with how this came out. Yes - after taking the photos I realised that there are some paint issues to fix that have alluded me prior to now but they are easily fixed and TBH, I'm not going to take another series of shots to show them fixed. It's been hard enough to get enough light to take even these pictures. Love Melbourne weather! At any rate, you'll get the idea from the following pics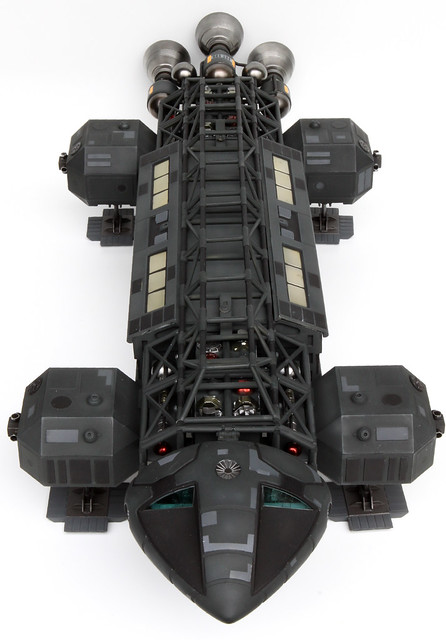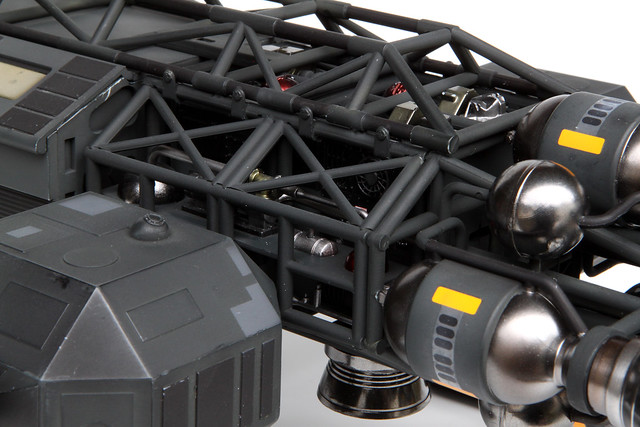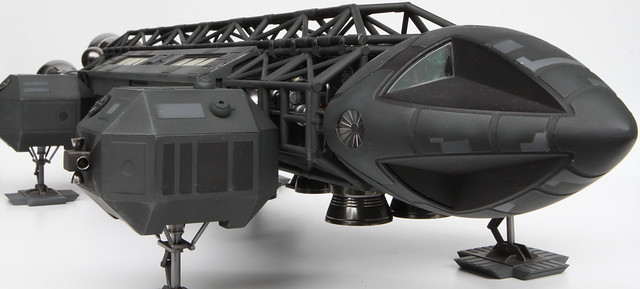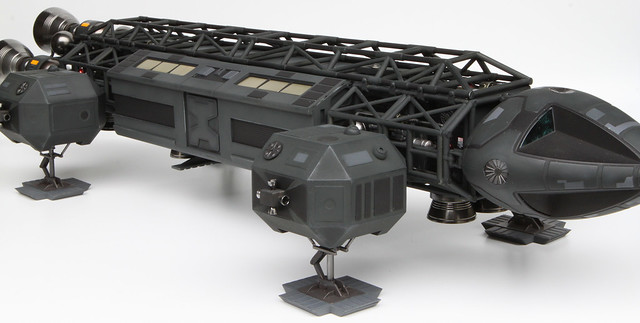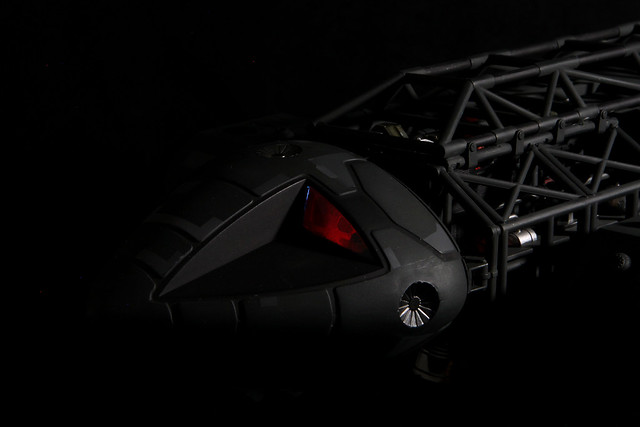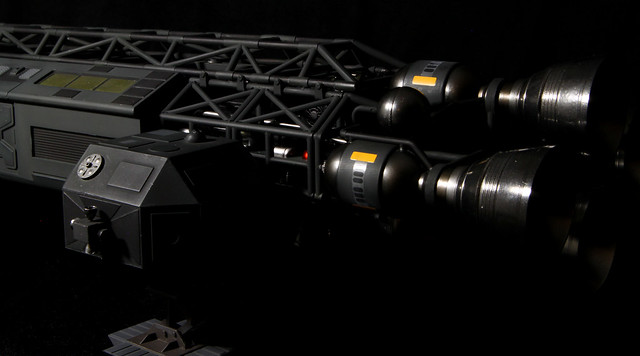 and this is my rudimentary cockpit which I shamelessly stole from Bill. Thanks again mate!!
I can't paint faces to save myself, so I sprayed shaped pieces of masking tape silver followed by clear red and a mist of clear orange. It looks much better to me
The screens behind them are decals which I cut up and stuck onto the back wall with a hole behind it where fiber optic stubs had been inserted into the side panels - all lit by a single SMD each side. The red cockpit glow is a standard but sanded 5mm LED. It looks good against the black.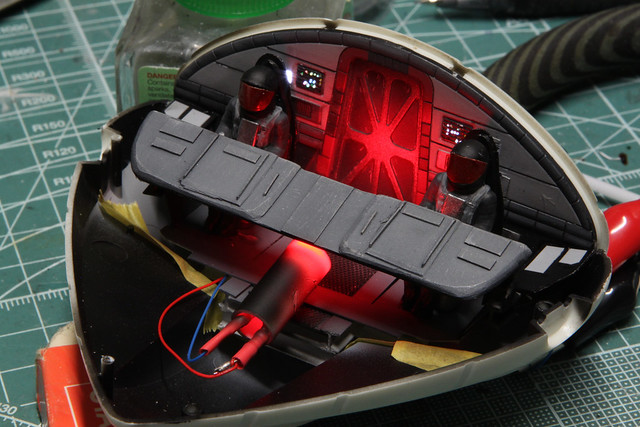 Well, that was a fun build in so far as that I didn't have to make details for anything. Like I said, I'm super happy with this. I think it looks seriously cool, but that's just me
Anyways, thanks for stopping by and having a look.
Si